Regular price
$121.60 USD
Regular price
$128.00 USD
Sale price
$121.60 USD
Unit price
per
Holiday Sale 5%
Out of Stock
Beast Kingdom Egg Attack Action Star Wars Death Trooper
The special Imperial Stormtrooper elite units use powerful weapons to protect everything on the Death Star. Their black and mysterious armor symbolizes the horror of the Death Stars capability to destroy everything.
In addition to the high playability of the Egg Attack Action series, the details of the Death Trooper are designed based on the movie Star Wars Story. Its delicate mechanical structure and the helmets unique green light effect are the true representations of the original. With detachable tactical vest and exclusive blaster pistol and rifle, the model is a complete representation of the mysterious and unique Imperial special force.
Without these fiercely loyal Galactic Empire soldiers, you cannot feel the heroism of the rebels. As a Star Wars fan, come and complete your own Star Wars Story!
EAA-161 Star Wars Death Trooper
Includes
6-inch highly poseable figure
Up to 26 moveable joints.
Professional color techniques, to reproduce Death Trooper unique black paint armor luster
Built-in LED lights in the mouth filter
Real fabric cape and vest.
One (1) Death Trooper blaster rifle with strap, One (1) blaster pistol
Exclusive handle for the lightsaber
Three (3) extra pairs of palms
Exclusive stand
Material: ABS, PVC
Product Measurements: Approx. 6inch=16.5cm height
View full details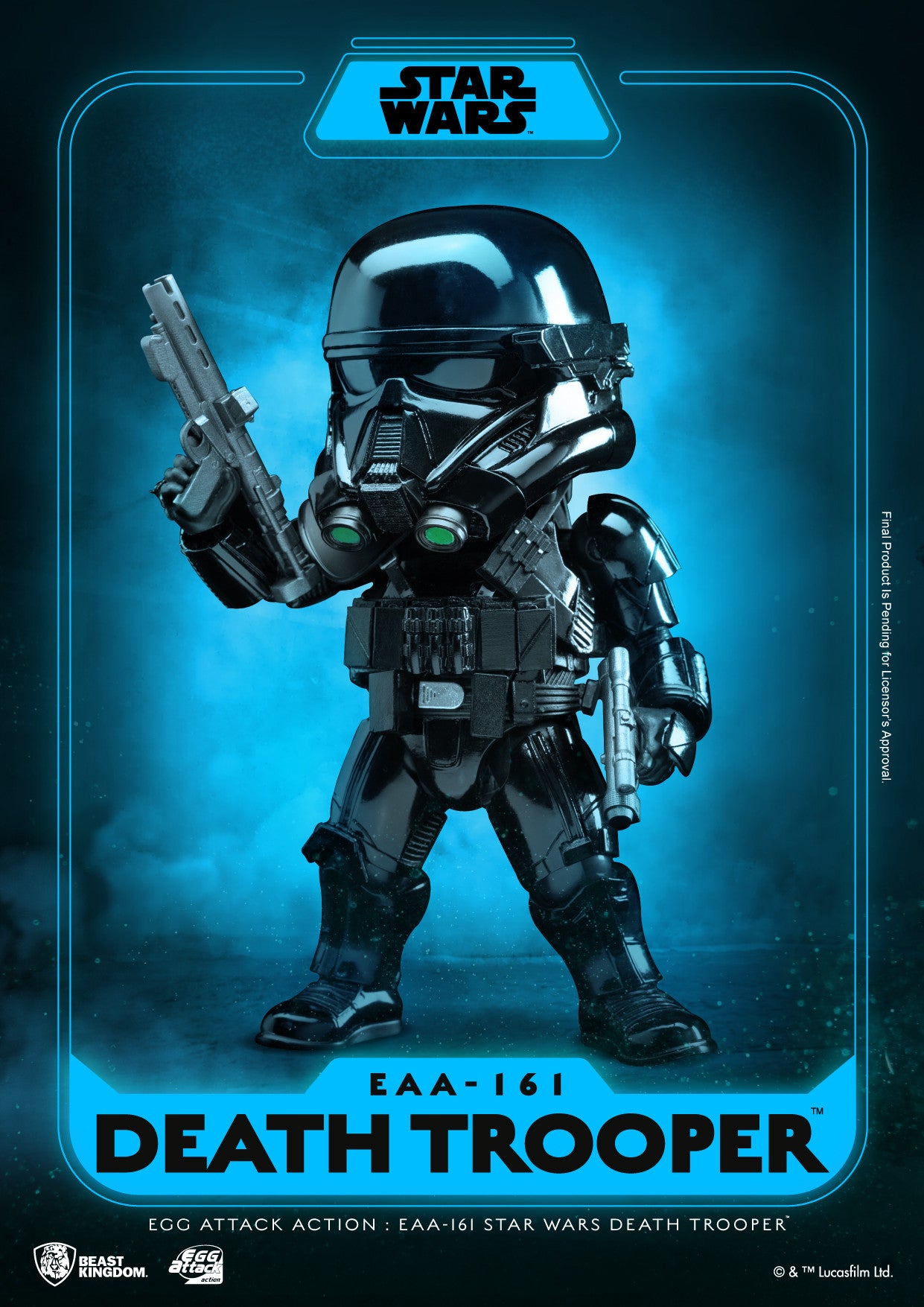 Recently Viewed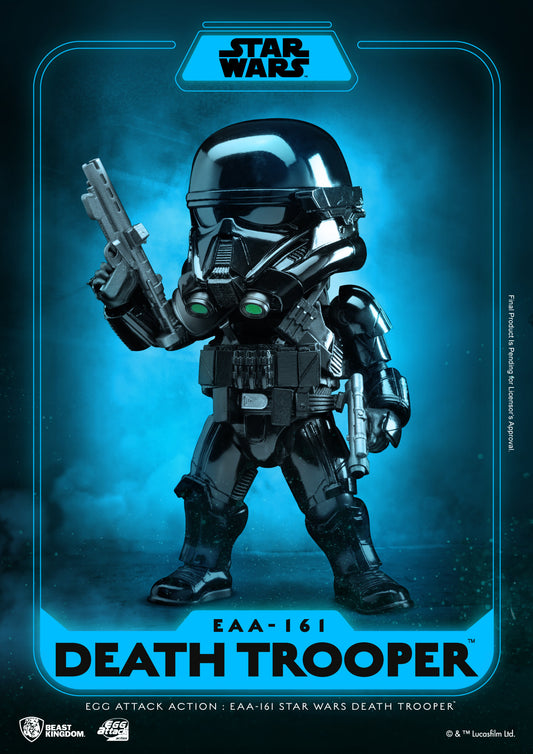 Regular price
$121.60 USD
Regular price
$128.00 USD
Sale price
$121.60 USD
Unit price
per