Regular price
$122.00 USD
Regular price
Sale price
$122.00 USD
Unit price
per
Sale
Out of Stock
Are you looking for a fun-filled day on Adoption Island with your pets and friends? Look no further than the Adopt Me Coffee Shop and Playground Playset!
Sip on some coffee or tea made by the talented barista, Archer, while keeping your Bee and Queen Bee Pets content with some honey. Once you're ready to play, head over to the playground for various activities. Take your pets for a ride in the ultra-rare rainbow stroller, or try the merry-go-round with the rare Irish Elk—team up with your Pelican on the tire swing or the swing set. With so many activities available, your pets are guaranteed to have a blast!
Additionally, the Playset has an Exclusive Virtual Item Code to use in the popular online game, Adopt Me! Experience the ultimate fun by combining the world of online gaming and real life through Adopt Me!
Includes 23 Pieces:
(1) 75-inch Archer Figure
(1) 2.75-inch Visitor Gem Figure
(1) 2-inch Pet Bee
(1) 2-inch Pet Queen Bee
(1) 2-inch Pet Irish Elk
(1) 2-inch Pet Pelican
(2) Walls
(2) Trees
(1) Coffee Shop Facade
(1) Stage
(1) Arch with Lanterns
(1) Tire Swing Accessory
(1) Coffee Stand
(1) Coffee Mug
(1) Honey Stand
(1) Honey Pot
(1) Slide
(1) Swing Set
(1) Merry-go-round
(1) Rainbow Stroller
(1) Throw Toy
(1) Virtual Item Code
(1) Collector's Guide
Suitable for ages 6+
This product listing is for 2 items.
View full details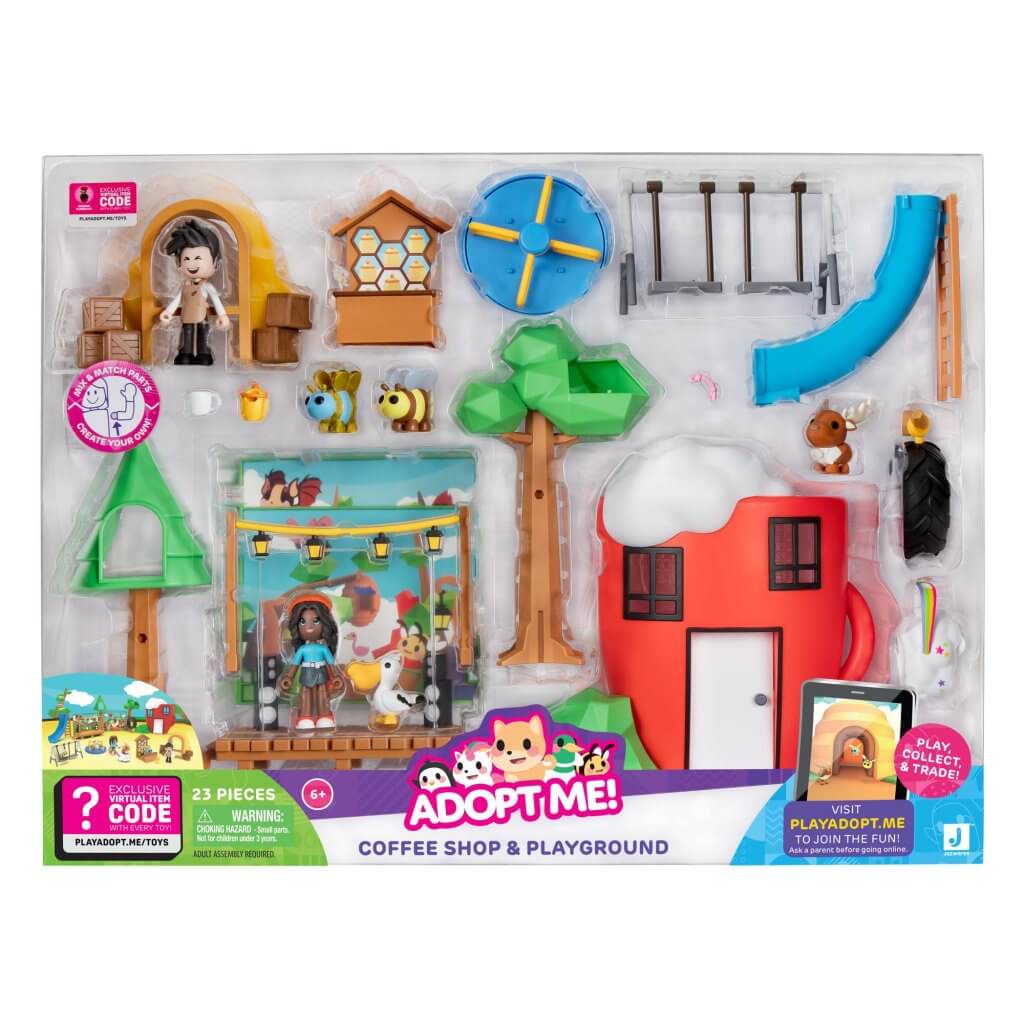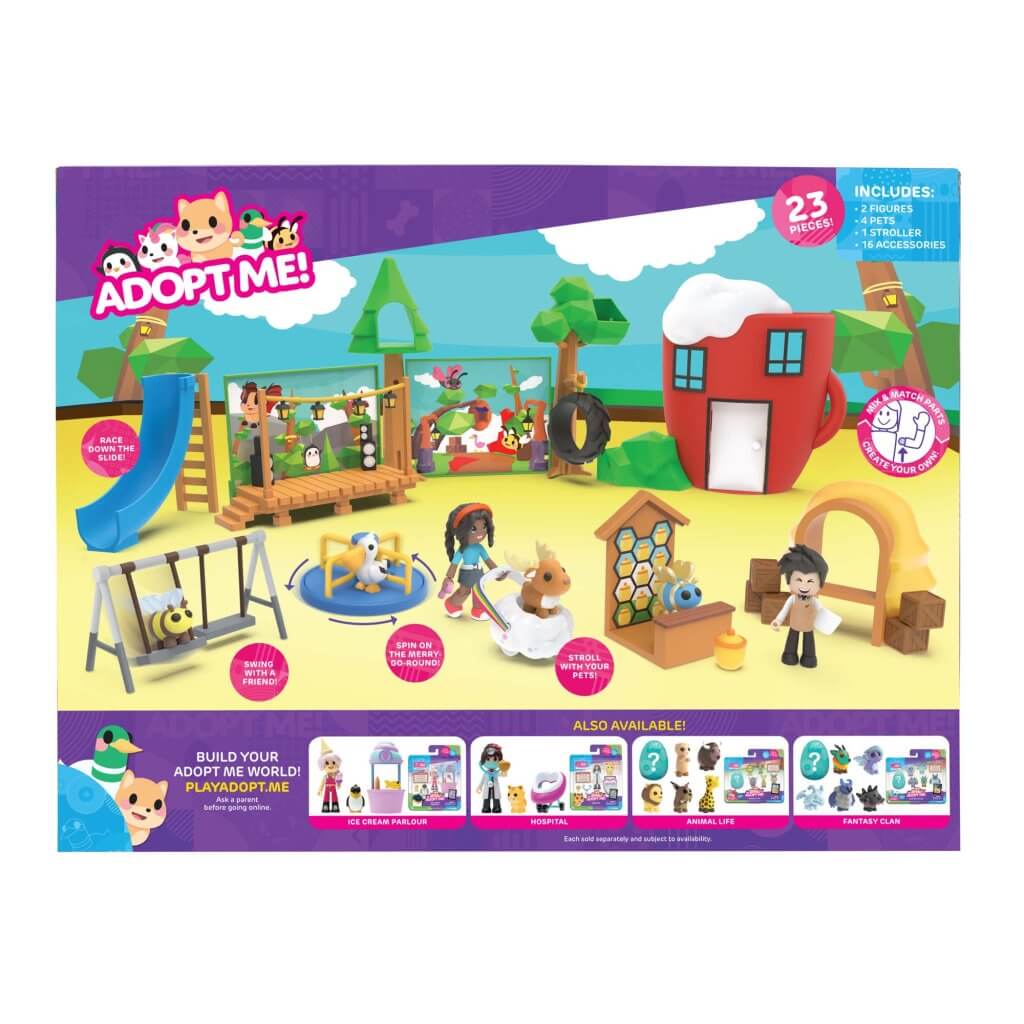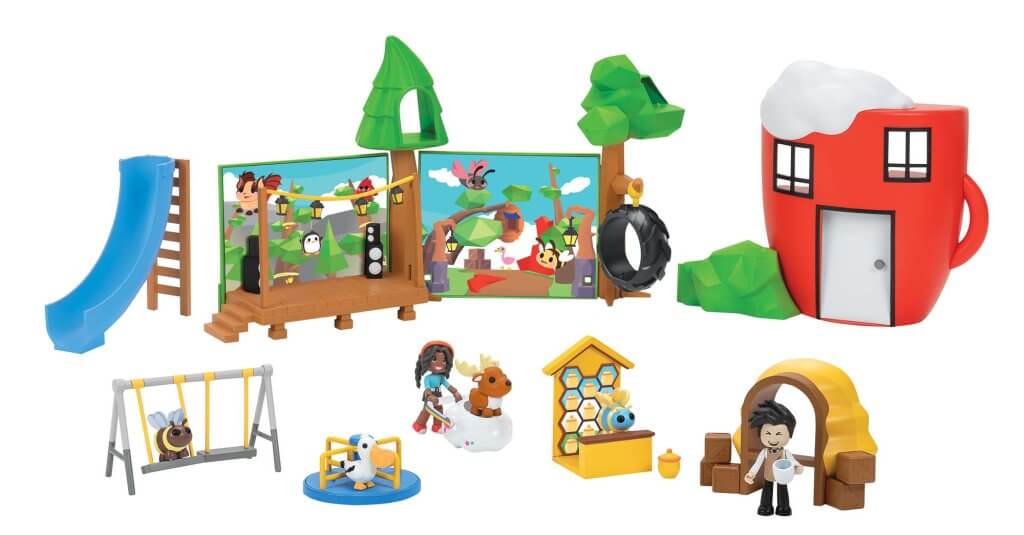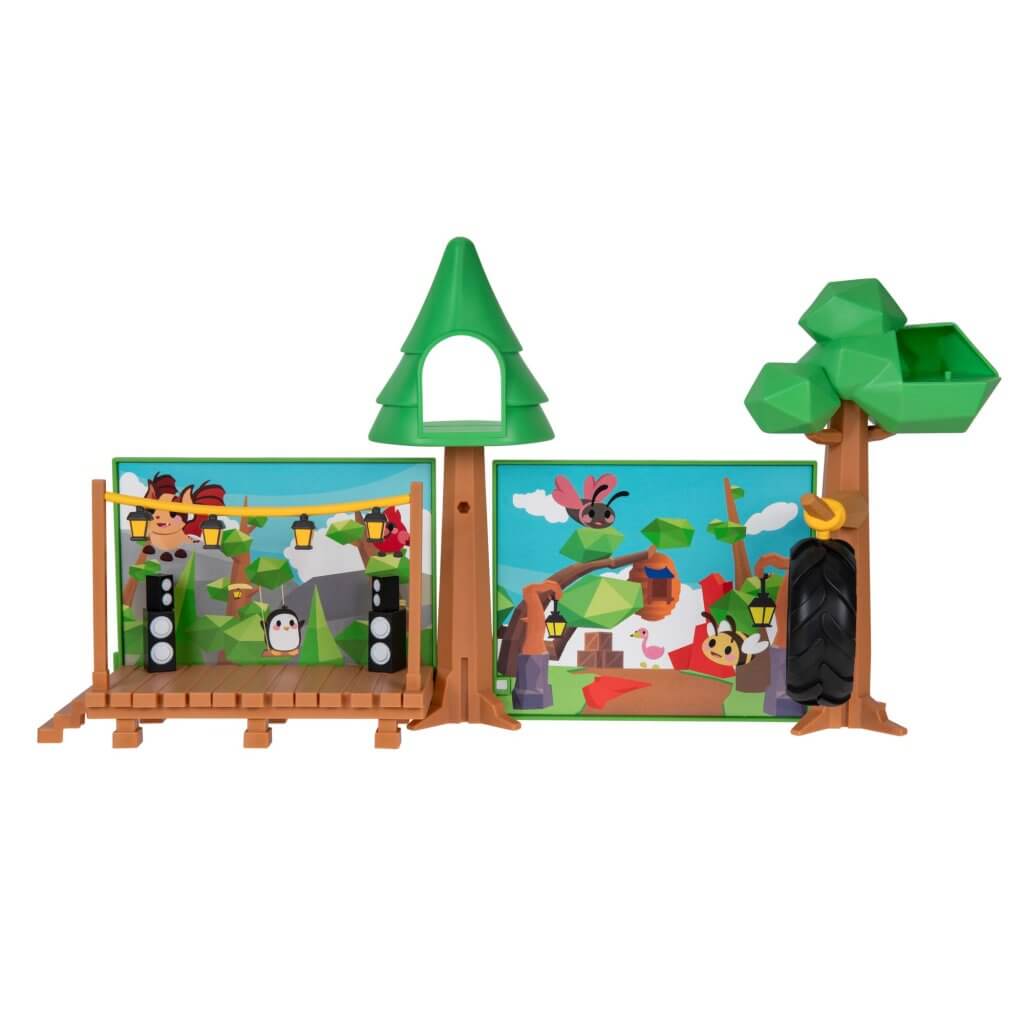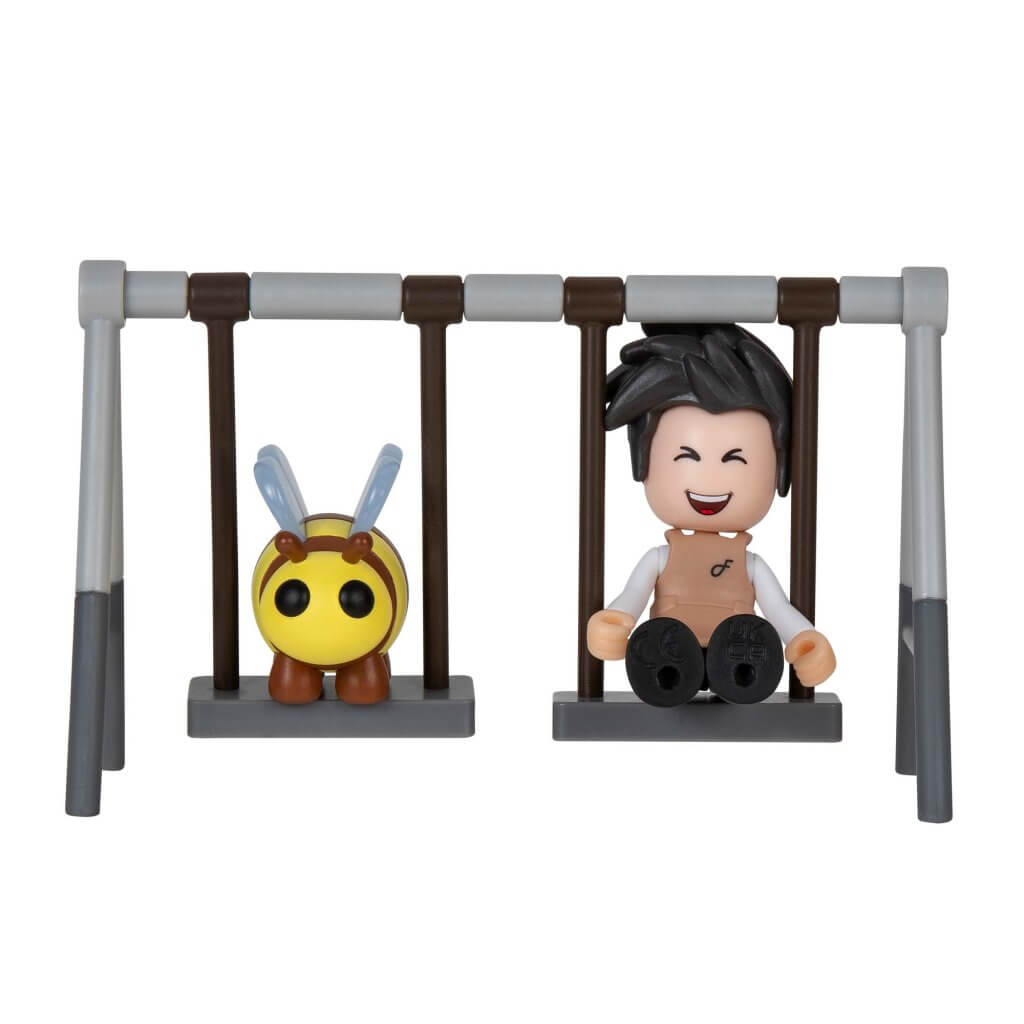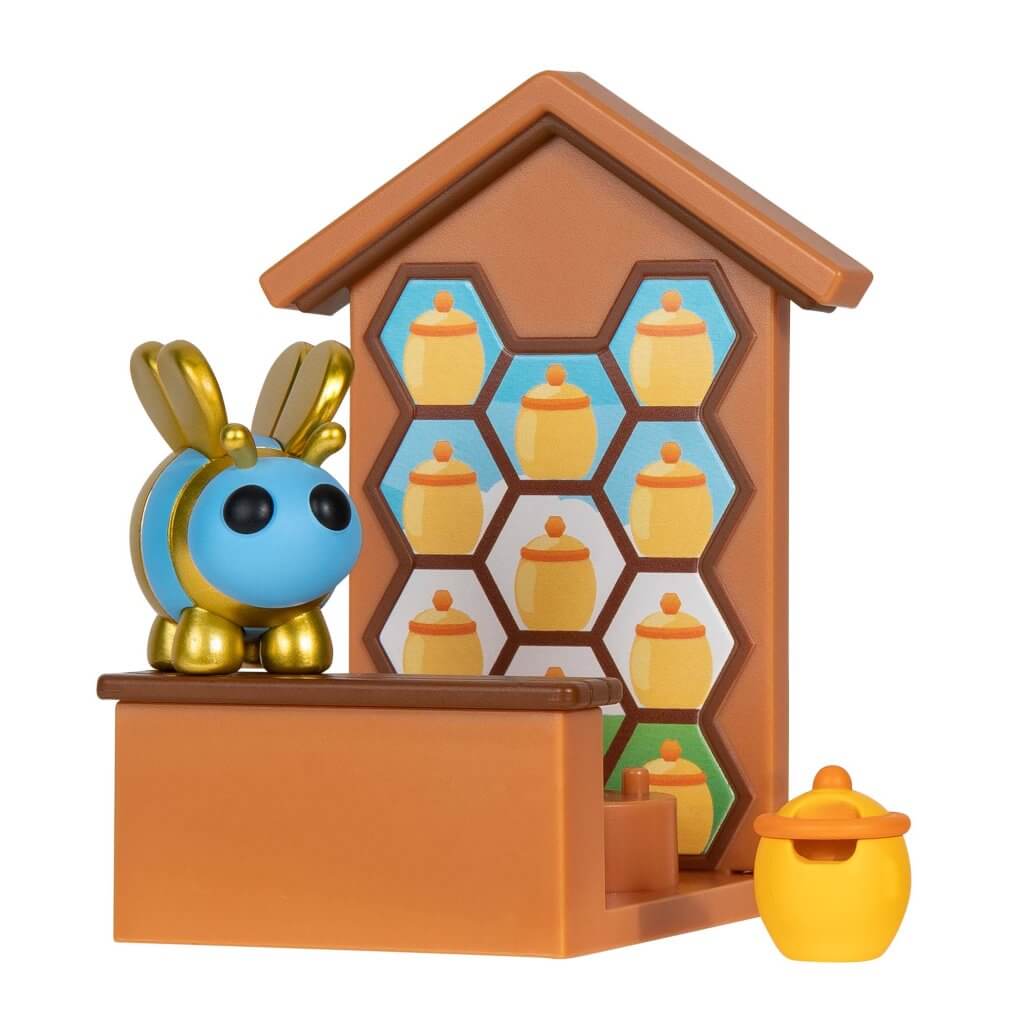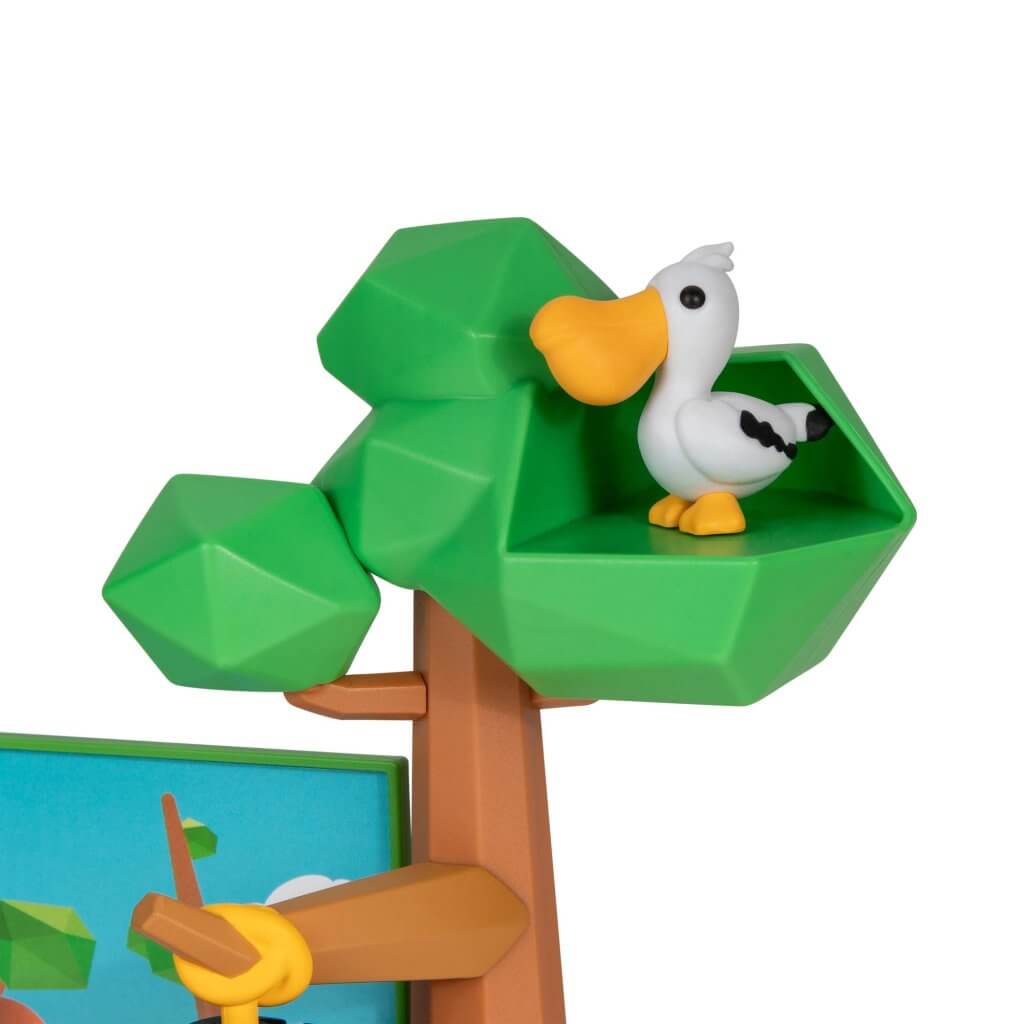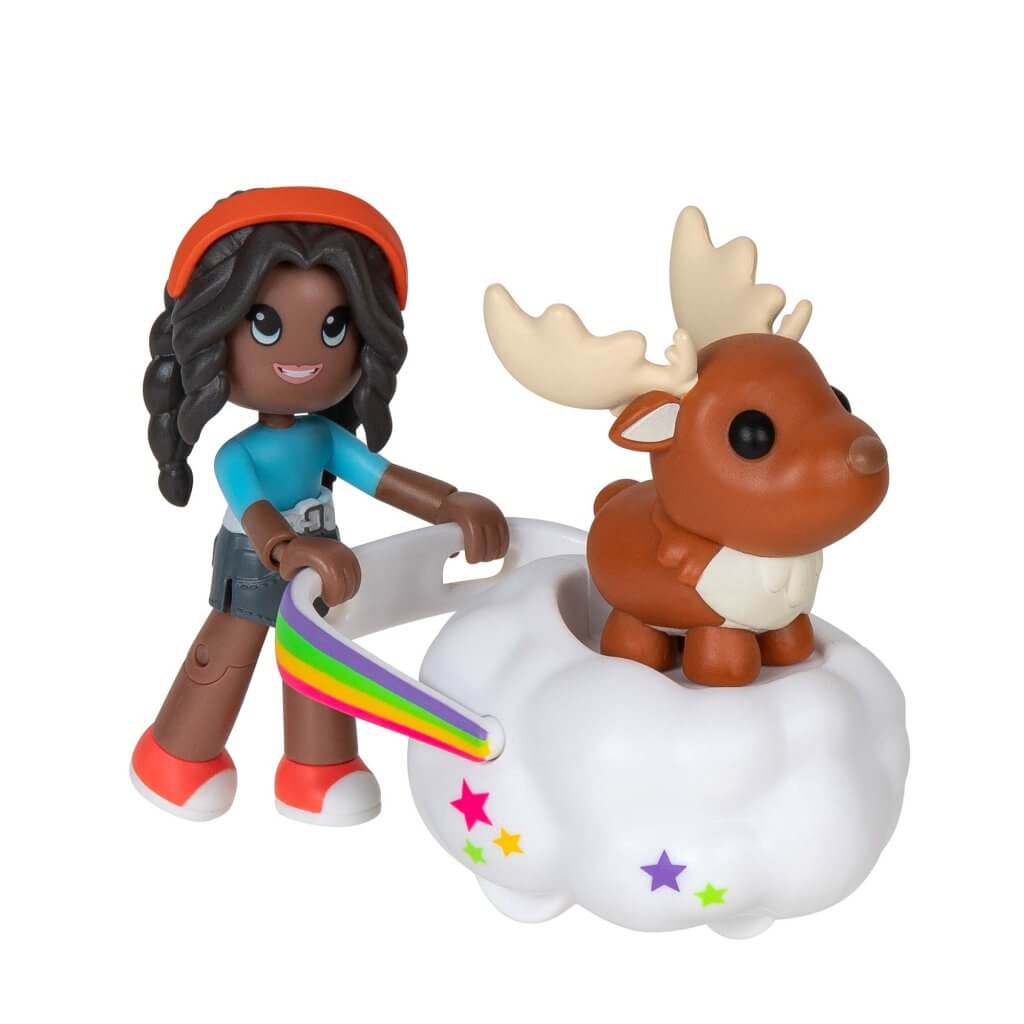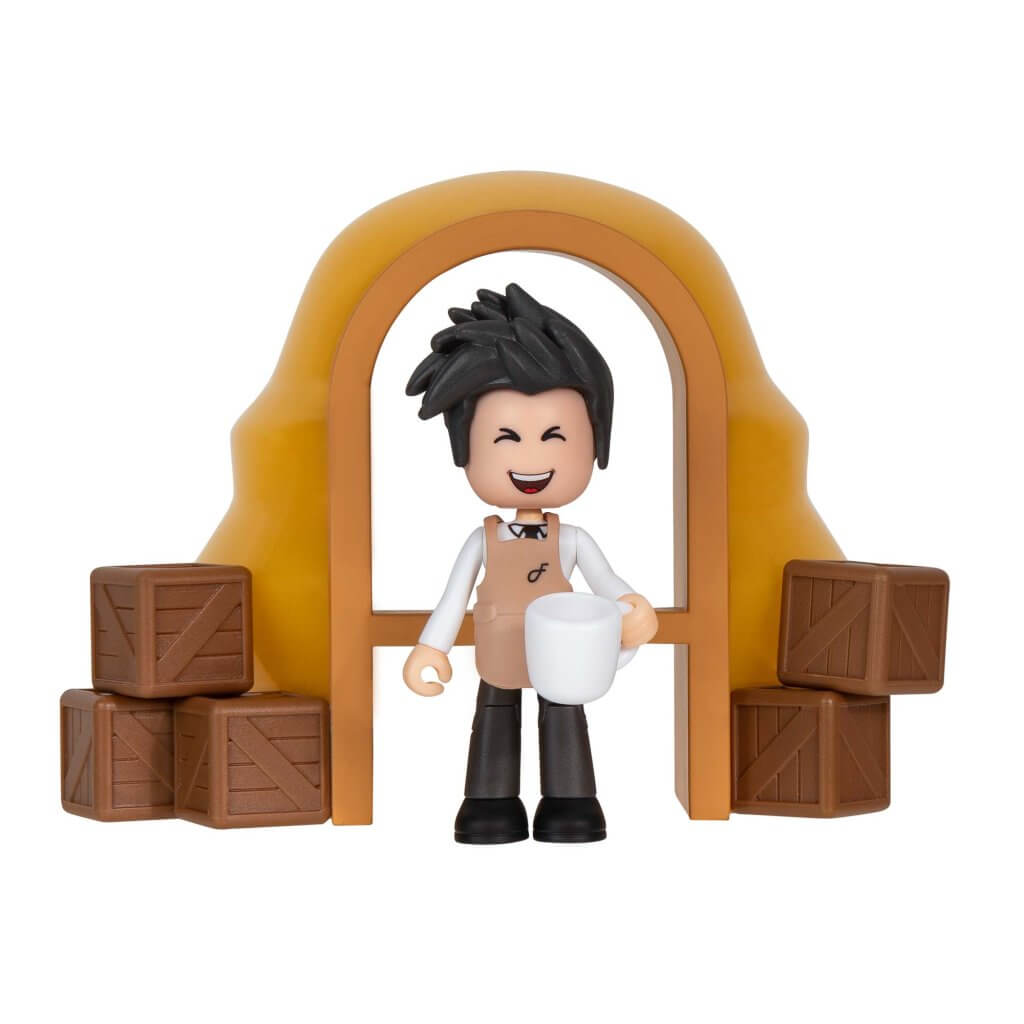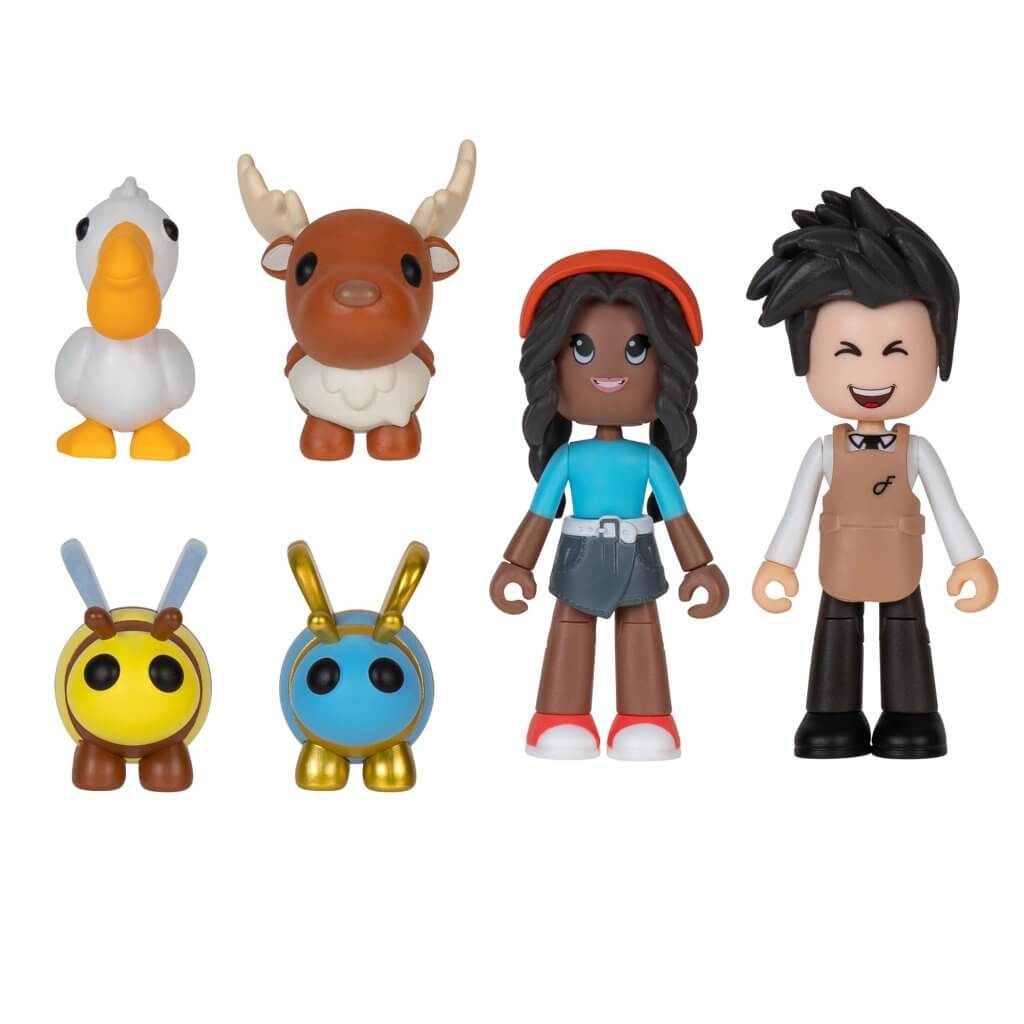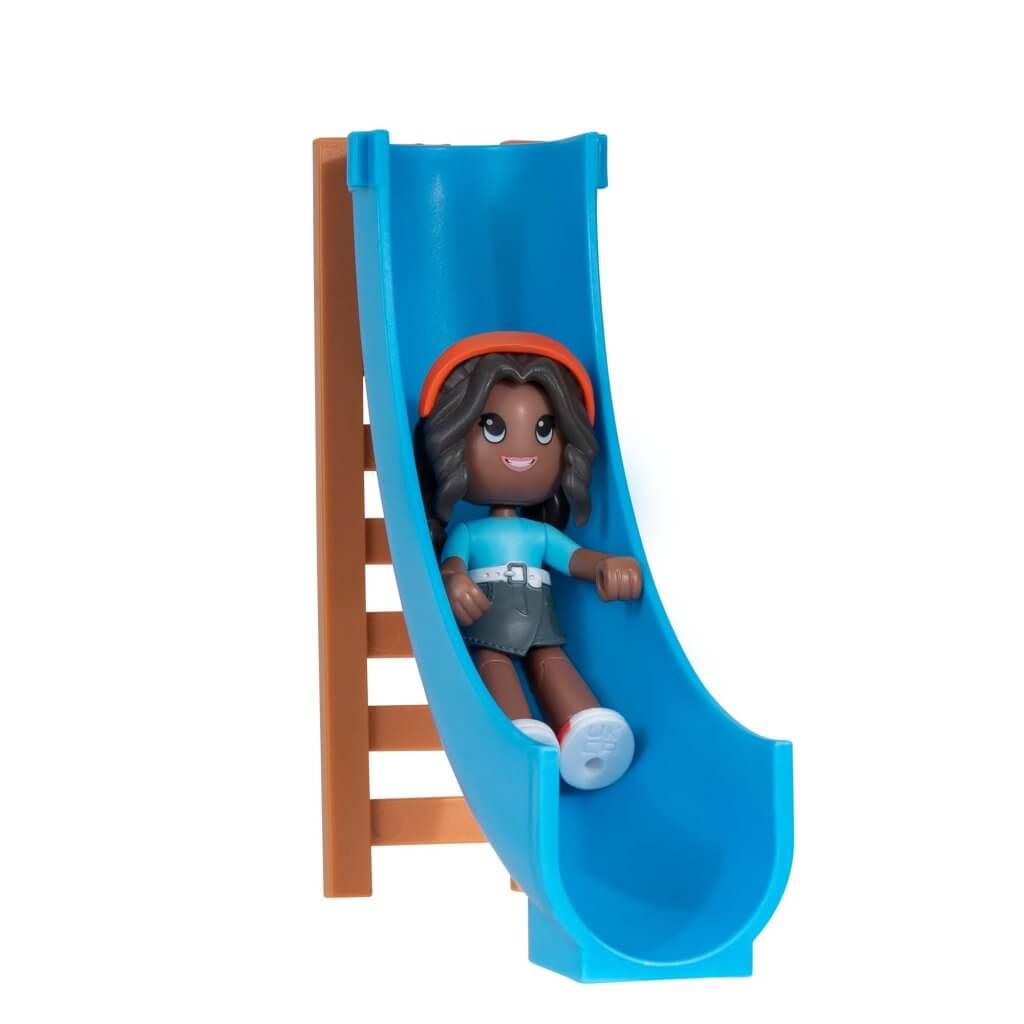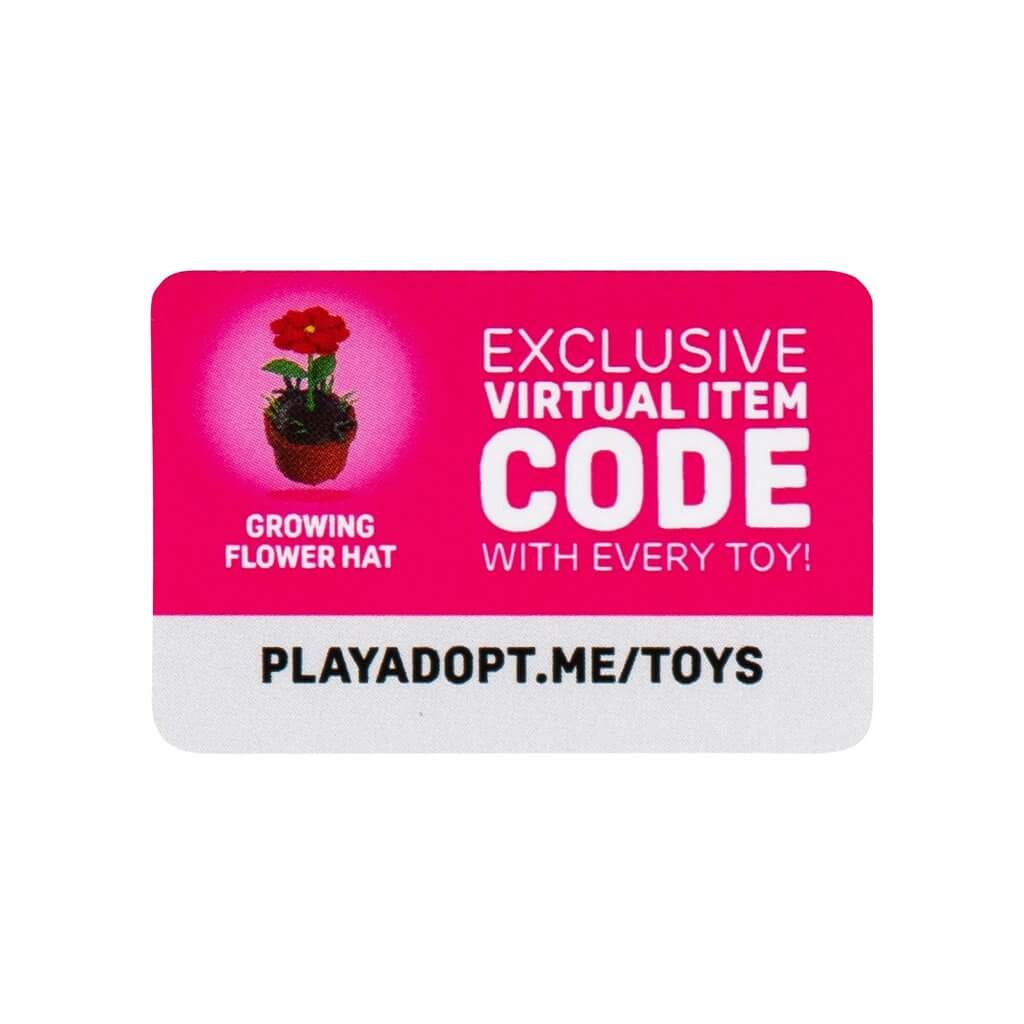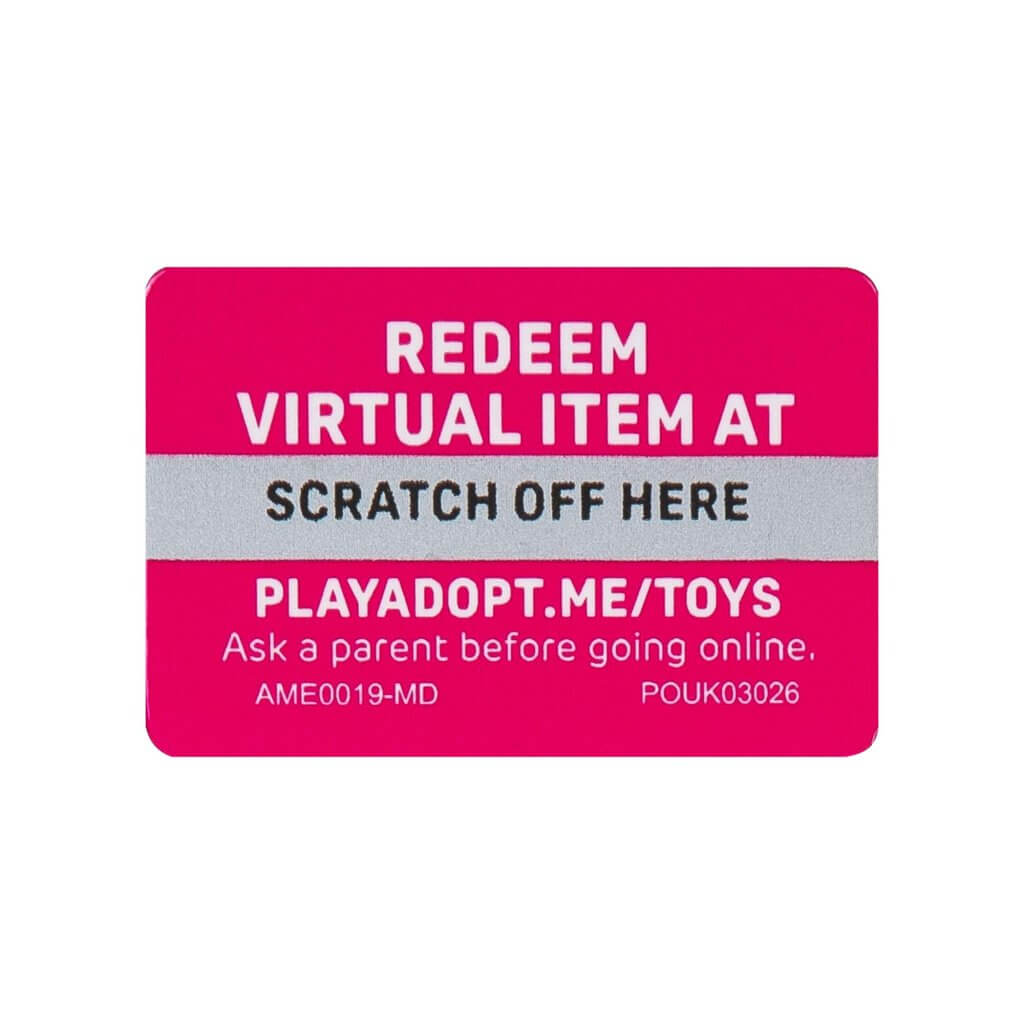 Recently Viewed
Regular price
$122.00 USD
Regular price
Sale price
$122.00 USD
Unit price
per