Regular price
Sale price
$5.00 USD
Unit price
per
Sale
Out of Stock
Especially recommended for use with pigments or washes. The gentle abrasive action allows you to work on your models without damaging neither the paint or the model surface, allowing to remove any imperfections on these. We recommend using it on satin or shiny surfaces. This sanding pad is cylindrical in shape with a bevel end; the sharp edges allow reaching areas with very pronounced angles. It can also be easily cut with a pair of scissors or a blade to obtain the required shape or size.
It can also be used to blend and clean up washes: let the wash dry for 15-20 minutes and then gently rub the sponge on the surface to remove the excess. You can speed up the process using warm air. You can pass the pad several times until the desired effect is achieved, either by blending the effect or by removing it completely.
It can be also used to blend applications of pigments suspended in enamel thinners: let it dry for 15 minutes or decrease the drying time with a hairdryer, and rub as before. If the pigments are used dry, you can proceed immediately. You can remove the effect completely or obtain smooth transitions depending on your needs.
View full details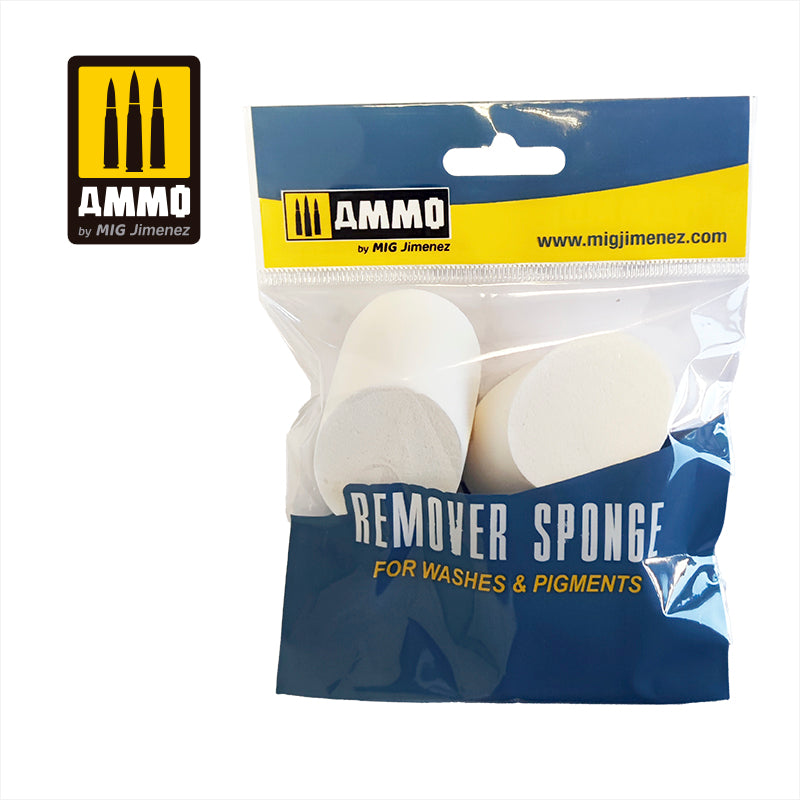 Recently Viewed
Regular price
Sale price
$5.00 USD
Unit price
per