Regular price
$65.00 USD
Sale price
$61.75 USD
Unit price
per
Holiday Sale 5%
Out of Stock
ETA: Date TBA
This set contains brushes from the AMMO Drybrush technical series, made with top quality hair and a rounded tip specially designed to get the maximum performance out of the dry brush technique.
With these convenient brushes, you will be able to obtain the best results with extreme precision using the four different sizes included: 2, 4, 6 and 8. You can expect durability from hair which is resilient, easy to clean, and recovers its shape easily.
This series of brushes can be used with all types of modelling paints and products including acrylics, enamels and oils. For care and maintenance, we recommend first cleaning with the appropriate thinner for the type of paint used. Once completed, use the special soap Long Live the Brushes A.MIG-8579 to preserve your brushes.
Before storing, reshape the hair into place and cover it with the protective plastic cap.
This set includes the following AMMO brushes:
A.MIG-8700               2 AMMO Drybrush Technical Brush
A.MIG-8701               4 AMMO Drybrush Technical Brush
A.MIG-8702               6 AMMO Drybrush Technical Brush
A.MIG-8703               8 AMMO Drybrush Technical Brush
View full details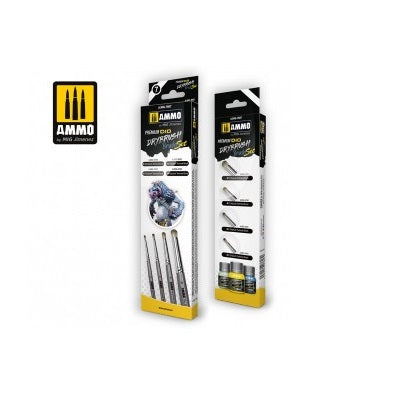 Recently Viewed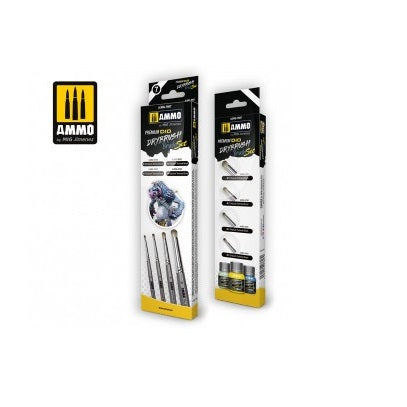 Regular price
$65.00 USD
Sale price
$61.75 USD
Unit price
per