Regular price
Sale price
$24.00 USD
Unit price
per
Sale
Out of Stock
ETA: Date TBA
Following the tragic death of one of their own, Batman's team of vigilantes falls apart! With his squad completely shattered, Batman must confront Red Robin about the future of their partnership...if there even is one in Batman: Detective Comics Vol. 7: Batman Eternal.
They were the greatest team of crime-fighters Gotham City has ever known. Now that team has been shattered.
Clayface is dead, killed by Batwoman after his path to redemption led to disaster. The Bat-Family--Nightwing, Red Robin, Batgirl, the Red Hood, Robin and the Dark Knight himself--must decide what to do about their prodigal partner.
But Batwoman has been offered control of an army, with Batwing and Azrael following in her footsteps. Now these two rival forces are at each other's throats. As the family feud between cousins Bruce Wayne and Kate Kane threatens to tear Gotham City apart, Cassandra Cain and Stephanie Brown are caught in the crossfire.
And behind it all, a sinister cybernetic force is at work to transform Red Robin into the ultimate weapon, and therefore lock Gotham into its worst possible future.
To reunite his team and save his city, Batman must trust all those who wear the emblem of the Bat. Because fight or fall, they'll all do so together.
Featuring the art of Javier Fernandez, Eddy Barrows, Alvaro Martinez and more, writer James Tynion IV's epic saga of Batman and his allies reaches its incredible conclusion in these final chapters from Detective Comics #975-981.
View full details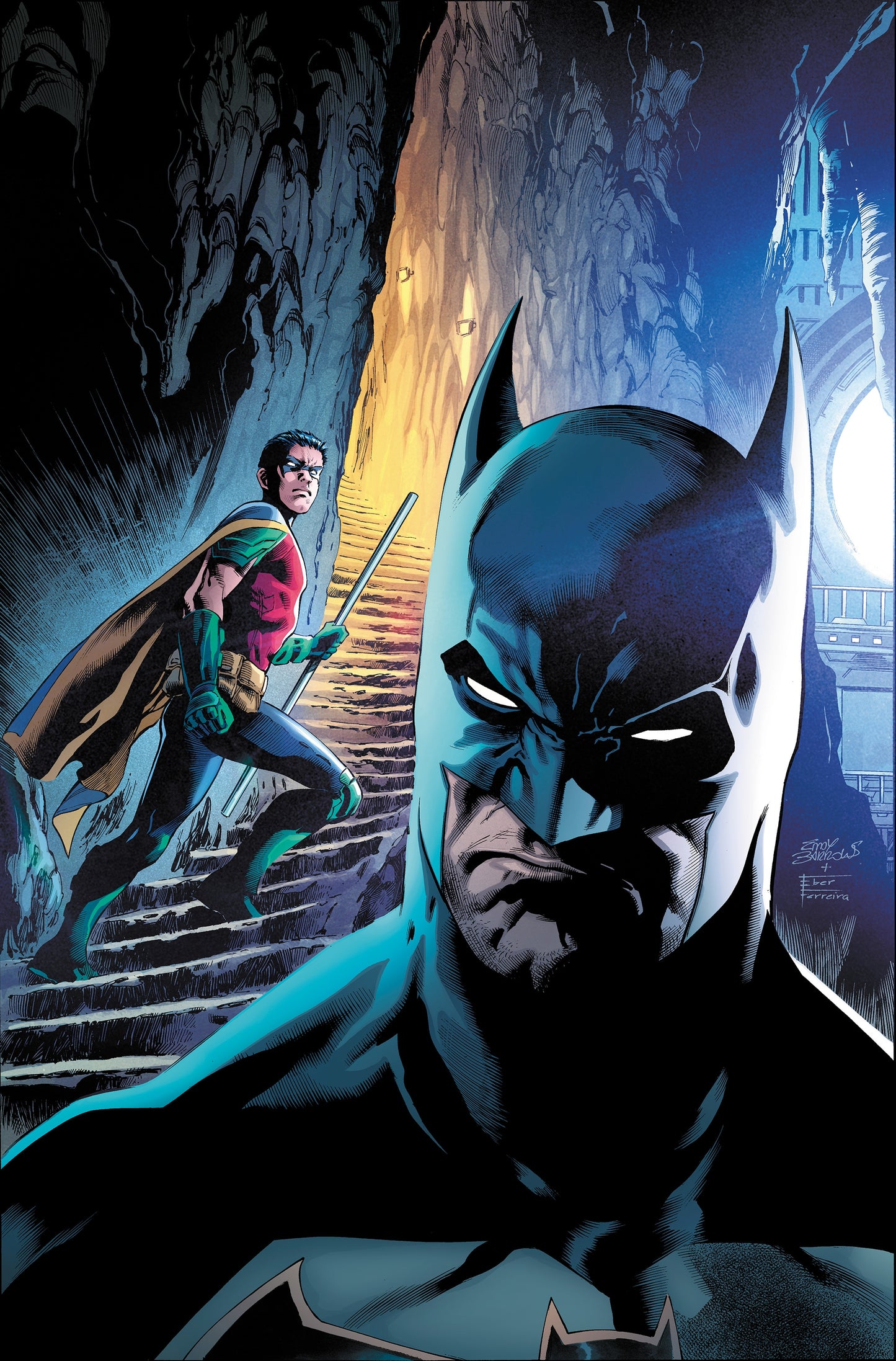 Recently Viewed
Regular price
Sale price
$24.00 USD
Unit price
per