Regular price
$54.00 USD
Sale price
$51.30 USD
Unit price
per
Holiday Sale 5%
Out of Stock
Beast Kingdom D Stage Batman the Dark Knight Trilogy the Joker
Beast Kingdom's 'Entertainment Experience Brand' is proud to introduce a new line D-Stage 'Staging Your Dreams' dioramas from the wonderfully dark world of DC's Batman!
The Dark Knight has always been at the core the DC comics and movie universe, with vibrant characters that really gives Bruce Wayne and his alter ego Batman a run for his money. Two of the most exciting and well known outings in recent years has been arguably The Dark Knight Trilogy movies from Christopher Nolan, and the gothic Dark Nights series of comics. Two different mediums, yet two fantastic entries to the world of Batman! 
Diorama Stage-092-THE Dark Knight Trilogy-The Joker
Diorama Stage-093-THE Dark Knight Trilogy-Batman
Arguably one of the most celebrated scenes in superhero movie history, Christopher Nolen's second entry in his Dark Knight Trilogy sees Batman and the Joker facing off in an interrogation room.
A wonderfully layered and memorable scene, the power dynamics of the Christian Bale version of Batman, with the superb take on Joker by Heath Ledger is ingrained in cinematic history.
Join Beast Kingdom's 'Entertainment Experience Brand' with the D-Stage 092 Joker. Seen here sitting in front of an interrogation table having been arrested by the newly appointed commissioner Gordon, whilst in the back, D-Stage 093's Batman is waiting in the shadows, ready to interrogate.
Combining the two (separately sold) dioramas creates the ultimate portrayal of the movie scene, just before viewers get to see the soon to be life-long enemies interact.
Bringing to life these two iconic characters, with a focus on detailed costumes, both include a branded base and backdrops straight out of the movie. A fantastic pair of dioramas for fans of the Dark Knight movie.
**DS-092 and DS-093 can be combined to reproduce the movie scene. Dioramas sold seperately**
View full details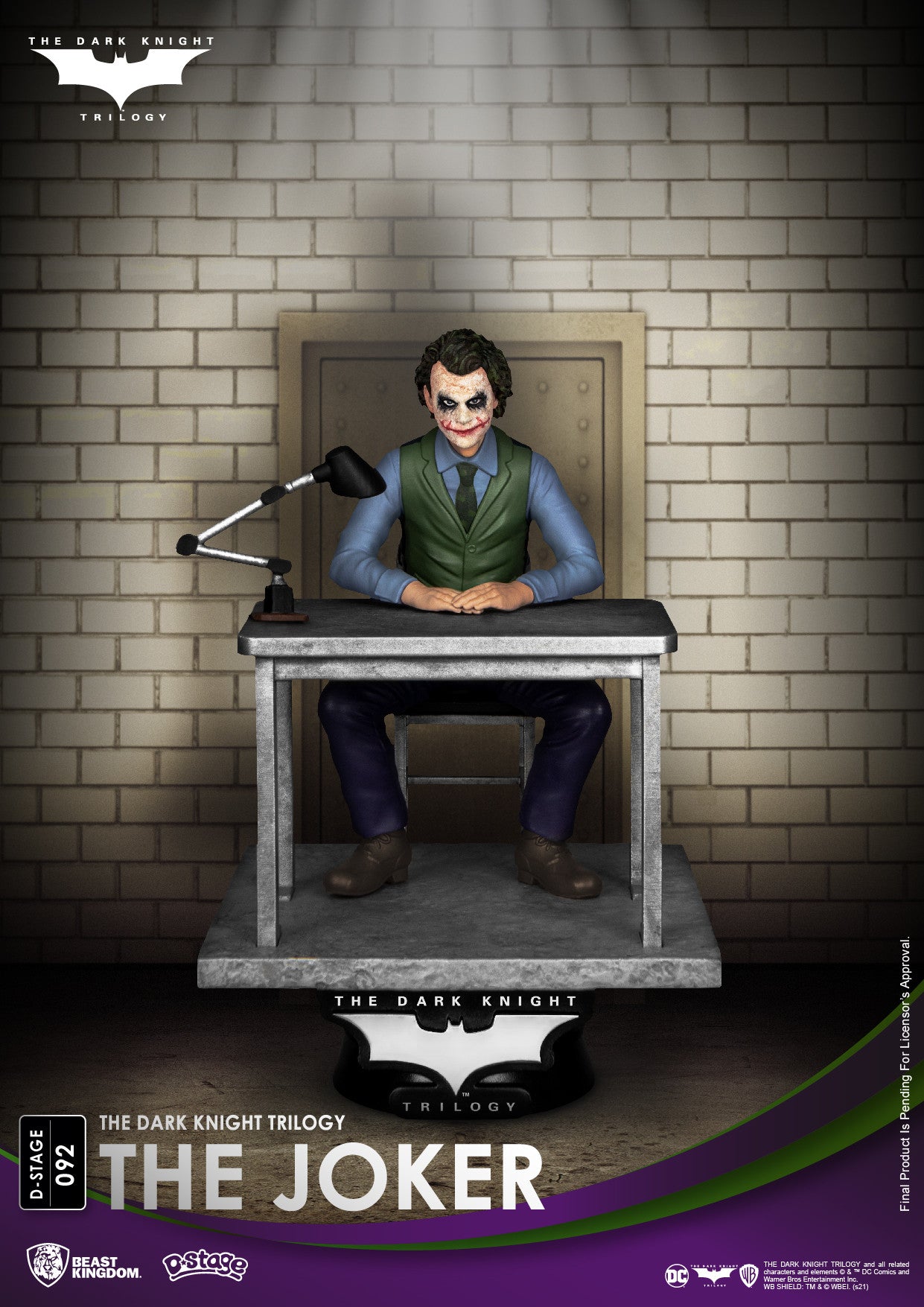 Recently Viewed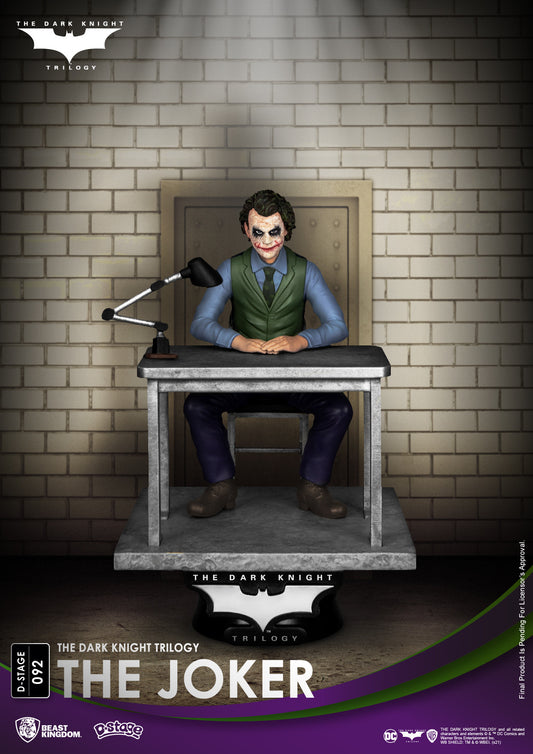 Regular price
$54.00 USD
Sale price
$51.30 USD
Unit price
per