Regular price
Sale price
$49.00 USD
Unit price
per
Sale
Out of Stock
Beast Kingdom D Stage Ratatouille
"Anyone can cook."
Who said mice can't be great chefs! Remy, an adorable rat who loves to cook, meets Linguini a human who helps a five restaurant by doing odd-jobs, whilst longing to be a professional chef. Together they embark on an adventure of a lifetime cooking and ultimately taking charge of the most prestigious restaurant in Paris!
D-Stage, 'Staging Your Dreams' line of three dimensional figurines is bringing to life the famous Remy from the animated classic in all his glory! Beast Kingdom's 'Entertainment Experience Brand' brings to life the scene where Remy first creates his delicious soup made of cheese, onions and more. Our furry and fun hero is seen in the middle of an excited cooking session, jumping for joy! Creating a splash of colour with the delicious ingredients, the base of the figure is presented uniquely as the stove itself. 
With a unique textured technique used for Remy, and detailed colouring across, the D-Stage 127 is a great collectable for fans as well as newcomers to the movie! 
Six inch, Three Dimensional Statue
A perfect recreation of the classic animated scene
Made of textured material for an authentic feel
Material: ABS, PVC
Product Measurements: Approx. 15cm height
View full details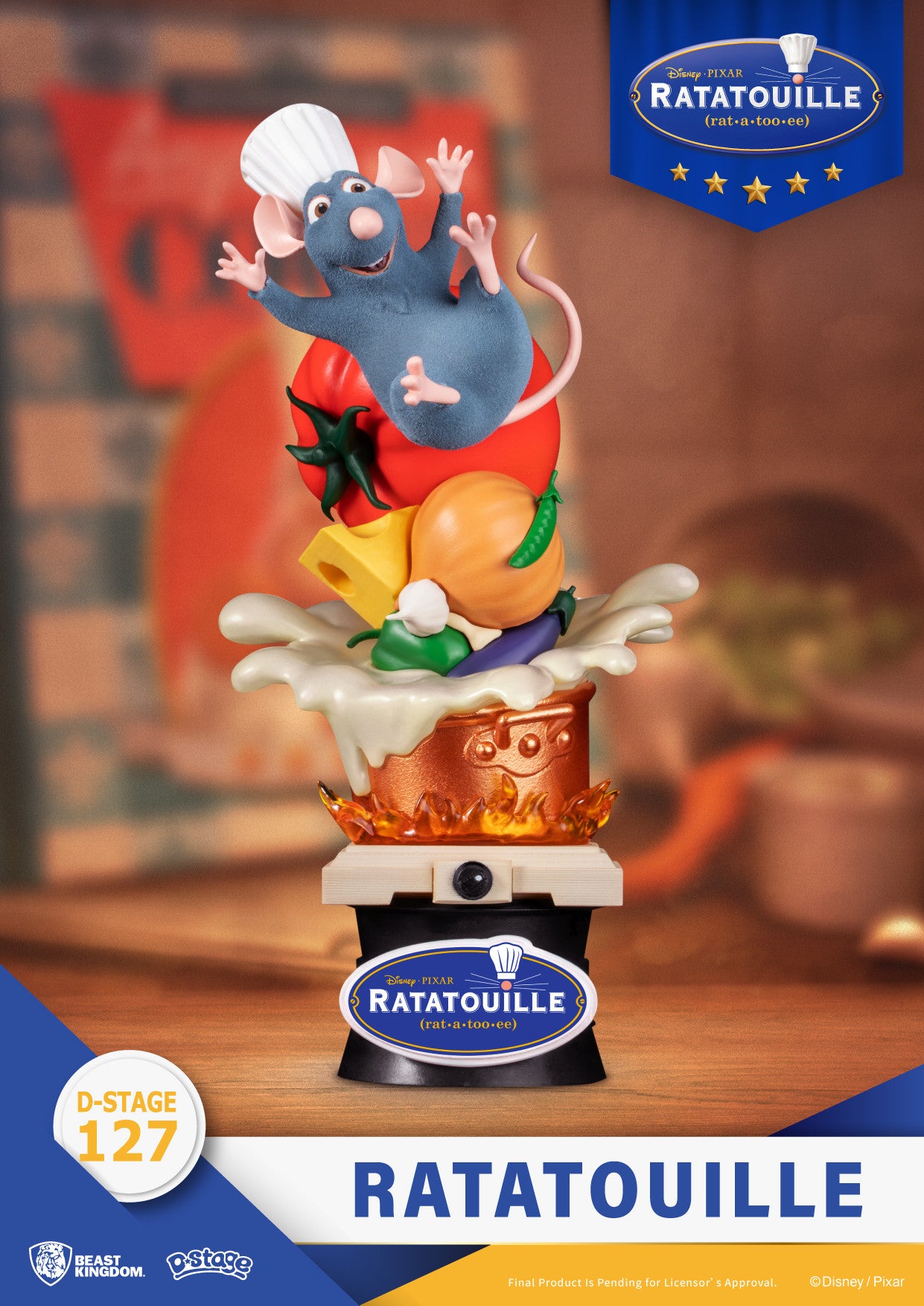 Recently Viewed
Regular price
Sale price
$49.00 USD
Unit price
per