Regular price
Sale price
$51.00 USD
Unit price
per
Sale
Out of Stock
Beast Kingdom D Stage Spiderman No Way From Home Spiderman Integrated Suit (Closed Box Packaging)
Sometimes it may seem that there is No Way Home but with some Spidey powers, Marvels friendly neighborhood Spiderman always seems to find a way!
In the latest entry from the MCU, Peter Parker is ready to take on the multiverse for the first time in movie history! Led by some of Marvels villains featured in previous films such as Dr. Otto Octavius, (or Doc Ock for short), Spiderman will face a host of villains, with stakes that have never been this high!
The latest D-Stage, Staging Your Dreams dioramas from Beast Kingdom, brings to life two of the suits featured in the No Way Home cinematic movie. The D-Stage 101 features the now classic red suit, accompanied with striking gold Spidey accents. Spiderman is here seen ready to take off from a New-York inspired brick building on his way to save the day! The D-Stage 102 on the other hand sees the friendly neighborhood Spider-Man perched on a New-York traffic light observing his surroundings. Dressed in a stealth black, battle-suit, the gold accents here are even more pronounced.
Both dioramas accurately recreate the new designs, with a high level of attention, so make sure both figures find their way to your home today!
Material: ABS, PVC
Product Measurements: 6 inch Approx. 15-16cm
View full details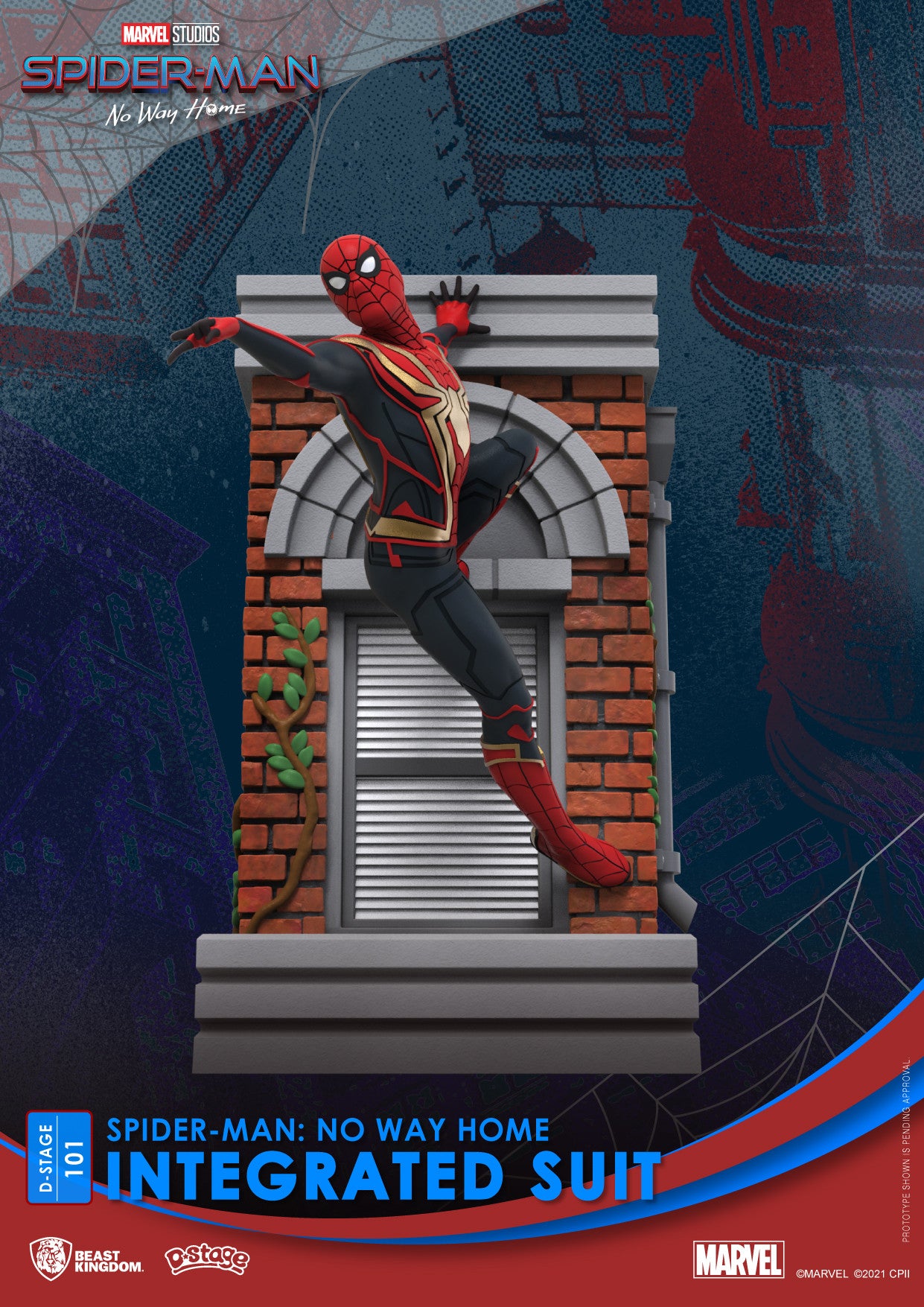 Recently Viewed
Regular price
Sale price
$51.00 USD
Unit price
per