Regular price
$27.00 USD
Sale price
$25.65 USD
Unit price
per
Holiday Sale 5%
Out of Stock
Champions!
3-8 Players  |  10+ Mins  |  Ages 10+
Between Frankenstein and your Granny, who counts on their fingers? And between Beyoncé and Darth Vader, who eats kiwis with the skin on?
Each round, 8 Contestants will face off in a tournament of wacky and improbable duels. For each duel, vote for the contestant you think will win, then find out the results of the tournament. Will you be able to predict who will be named the ultimate Champion? 
CHAMPIONS! is a party game with voting and improbable predictions. In this crazy tournament, the contestants will face off in 7 zany duels to earn the title of Champion. Who will stay in the game until the end? It's up to you to decide!
How to play...
Draw duels cards and randomly display them in 3 columns: Quarter finals, Semi finals and Finals. 
On the dedicated tiles, write the names of characters, personalities, friends or colleagues who will compete in crazy duels. 
Estimate the outcome of each duel and guess who will win the Finals!
Content of the game:
110 cards
8 boards
16 vote cards
8 charcaters sheets
8 pens
8 participating tiles
1 rule booklet
View full details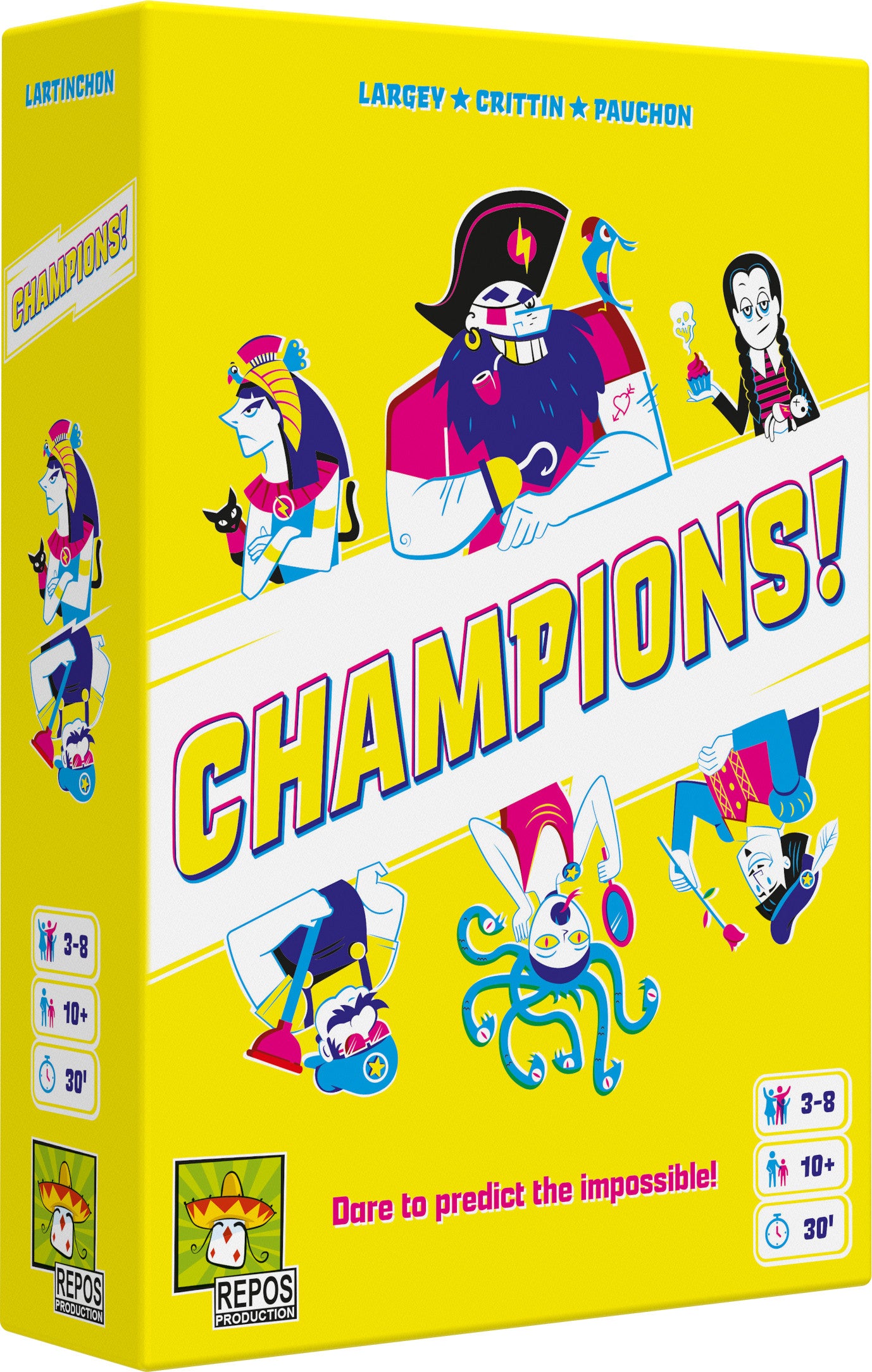 Recently Viewed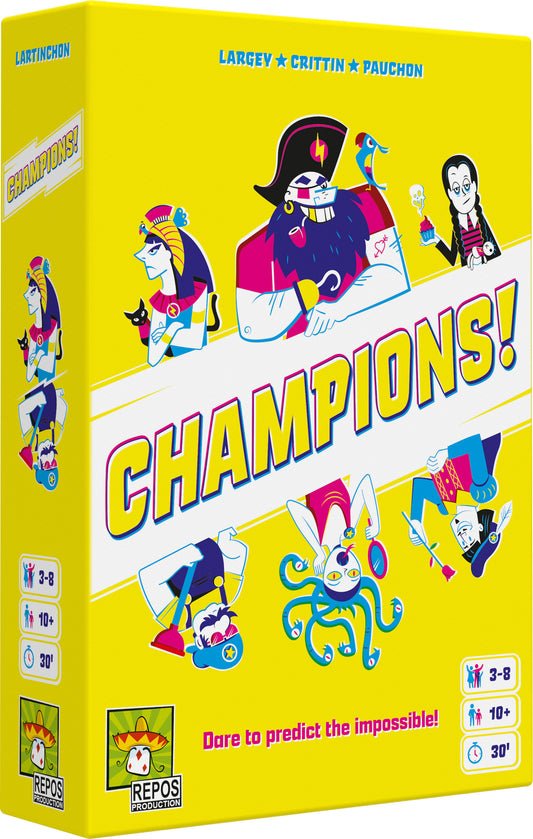 Regular price
$27.00 USD
Sale price
$25.65 USD
Unit price
per