Regular price
Sale price
$16.00 USD
Unit price
per
Sale
Out of Stock
ETA: Date TBA
QUALITY: If there are any quality issues I will direct you kindly to Chessex. They consider these to be test type of sets. I am not equipped to handle these replacements that may be needed. 
Comes in Test Tube
Part of the Quasi-Limited Release by Chessex to showcase new colors
Designer Notes: These dice are made from the same material as the interior of the Faux MetalTM dice we
debuted at shows a few years back. This material is about 63% heavier than the normal plastic used by the
German factory to make their dice. The advantage of these dice is that they are heavier than normal dice so
they have the feel of being special but are not so heavy that they are likely to damage the surface they are
being rolled upon. Testing is always recommended, though, as you don't want to dent Aunt Millie's favorite
table! We liked these complementary opaque colors because they are bright, unique, and look good. These
dice will brighten up any gaming session and will definitely get noticed! We don't think there is anything quite
like these presently available at this price point. Please be understanding that there is a minor issue with the
material that causes occasional mold marks. We think that the positives 'outweigh' this small negative.
View full details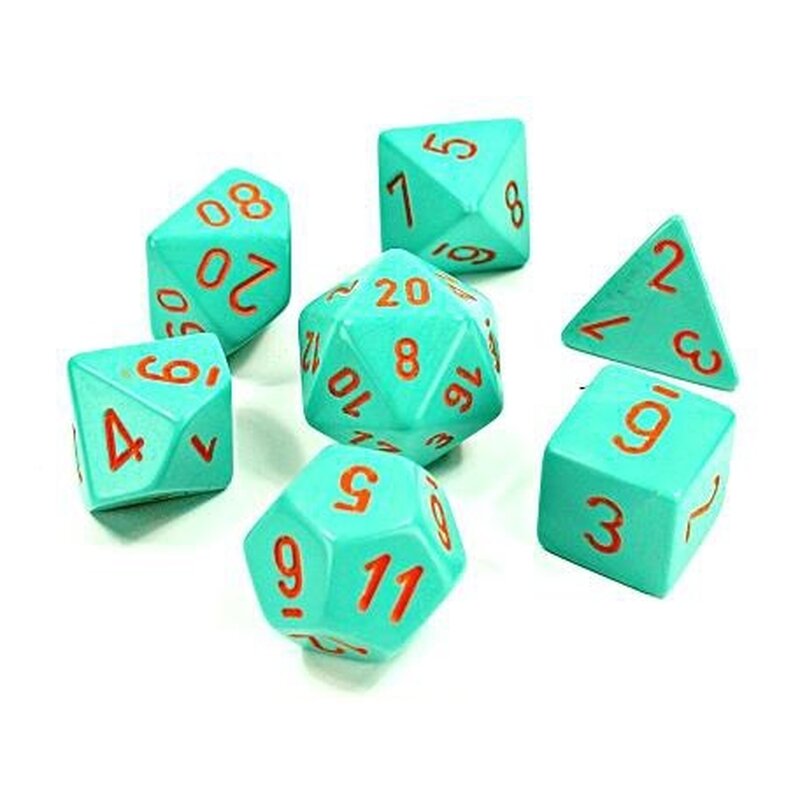 Recently Viewed
Regular price
Sale price
$16.00 USD
Unit price
per