Regular price
$681.00 USD
Regular price
Sale price
$681.00 USD
Unit price
per
Sale
Out of Stock
ETA: Date TBA
The Green Dragon Trophy Plaque is a highly detailed, hand-painted sculpture made of poly-foam and latex. It includes the hardware needed to mount the plaque to your wall.
The most cunning and treacherous of true dragons, green dragons use misdirection and trickery to get the upper hand against their enemies. Nasty-tempered and thoroughly evil, they take special pleasure in subverting and corrupting the good-hearted. In the ancient forests they roam, green dragons demonstrate an aggression that is often less about territory than it is about gaining power and wealth with as little effort as possible.
A green dragon is recognized by its curved jawline and the crest that begins near its eyes and continues down its spine, reaching full height just behind the skull. A green dragon has no external ears, but bears leathery spiked plates that run down the sides of its neck. A wyrmling green dragon's thin scales are a shade of green so dark as to appear nearly black. As a green dragon ages, its scales grow larger and lighter, turning shades of forest, emerald, and olive green to help it blend in with its wooded surroundings.
Please Note: This wall-hanging unit is a heavy object weighing approximately 10 pounds; professional installation is recommended. Utilize existing structural elements such as 2"x4" wall studs.
View full details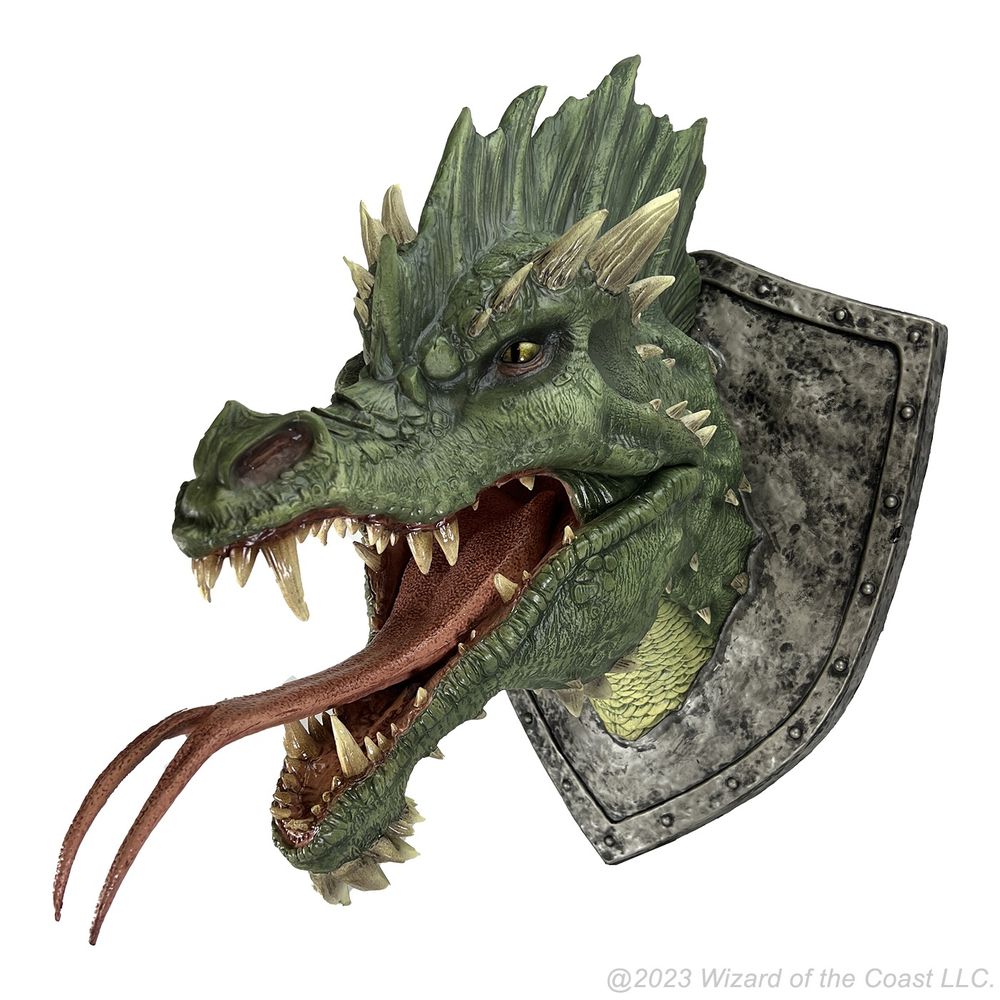 Recently Viewed
Regular price
$681.00 USD
Regular price
Sale price
$681.00 USD
Unit price
per