Regular price
Sale price
$55.00 USD
Unit price
per
Sale
Out of Stock
Deadly Dinner Killing Woodstock
San Francisco, 1970: A quiet commune, a rock band and a tough motorcycle club are united by their love of music and mind-expanding drugs. Together they want to revive the legendary Woodstock Festival. But when the commune's guru is murdered, it's all over with Love, Peace and Happiness.
The host invites his guests to a communal dinner, where everyone assumes the role of a murder suspect. One of the guests has committed the murder, but they all have secrets they'd rather keep to themselves. Over three rounds, they try to get behind the secrets of the other players without making themselves suspects. The common goal is to solve the murder case - or get away with the bloody deed.
A game of Deadly Dinner consists of three rounds, in which each player gets new secret information about the crime. Players must discuss their information and clues as a group in order to identify the perpetrator in the end. To prepare, each player should receive their character's starting information a few days before playing the game.
View full details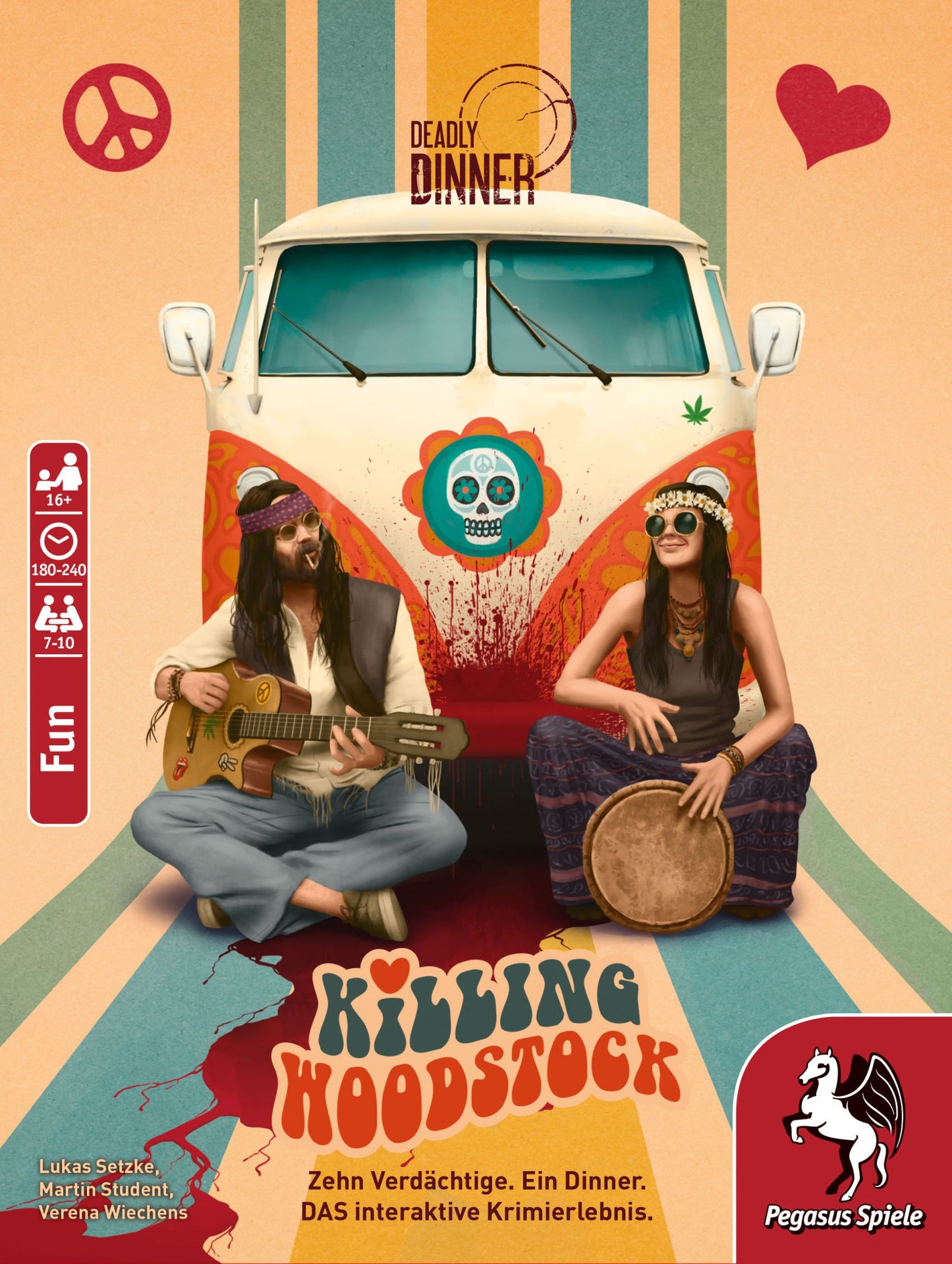 Recently Viewed
Regular price
Sale price
$55.00 USD
Unit price
per