Regular price
Sale price
$30.00 USD
Unit price
per
Sale
Out of Stock
ETA: Date TBA
New 10th Anniversary Printing, Special Cover, Thicker Pages (Same Content as the Last Printing)

64 page hardcover, b/w interior
Writing by Zak S and James Edward Raggi IV
Interior Art, Layout, Design, and Cartography by Jez Gordon
There is a curse laid on everything in that place! Cursed, you hear me? Cursed!

Up on the mountain is a house by a cemetery, haunted by the memories of atrocities past. The cult on the mountain is long gone, yet the music of weirdling death carries on the wind.

The mountain is cold. So very cold.

And the greedy and the foolish will march bravely up the mountain for gold and glory.

…but are they worth your soul?

You Are Doomed

Death Frost Doom is the adventure that launched Lamentations of the Flame Princess in 2009, and this anniversary edition has been fully revised by Zak S (Red & Pleasant Land, Vornheim: The Complete City Kit) with all new interior artwork by Jez Gordon.

An adventure suitable for low-level characters for use with Lamentations of the Flame Princess Weird Fantasy Role-Playing and other traditional role-playing games. 
View full details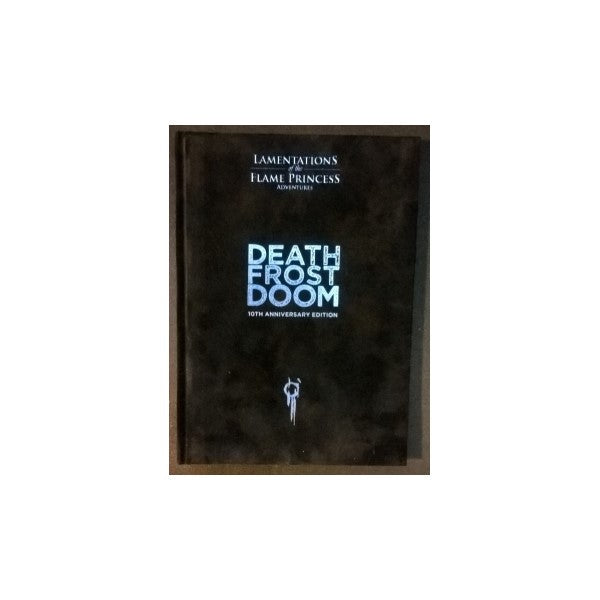 Recently Viewed
Regular price
Sale price
$30.00 USD
Unit price
per