Regular price
Sale price
$33.00 USD
Unit price
per
Sale
Out of Stock


Welcome to the magical world of Disney with our Bambi-inspired diffuser by Short Story! Let the gentle fragrance of the forest fill your space and transport you to the serene and peaceful surroundings of the woods where Bambi and his friends live. Our diffuser is perfect for creating a cozy and comforting atmosphere in any room.

With its elegant and charming design, our Bambi diffuser is not only a great way to freshen up your living space, but also a lovely addition to any Disney collection. This diffuser is infused with a delightful Bambi-inspired scent that captures the essence of the forest and its inhabitants, making it a perfect gift for any Disney fan.

Bring the warmth and tranquility of Bambi's world to your home with our Disney diffuser. It's a great way to add a touch of Disney magic to your daily routine, and to remind yourself of the joys of nature and the beauty of the wilderness.

Experience the magic of Disney with our Bambi-inspired diffuser today and enjoy the enchanting fragrance of the forest!

MANDARIN & WILD BASIL
Dance among the fresh forest floors with this wonderful Bambi diffuser. Soft, earthy tones of garden hyacinth and wild basil are layered with delightful fresh notes of mandarin, grapefruit and orange peel to awaken your inner spa experience.

Unbottle these deliciously aromatic Disney x Short Story diffusers and fill all the little corners of your home with this Disney inspired fragrance. All of our diffusers are infused with real flower petals and have been carefully chosen scent by scent, layer by layer to encapsulate their own Disney characters. Complete in a charming box, each one is ready to be gifted to that special someone or kept all to yourself.

Discover magic, awaken nostalgia and be inspired by your favourite Disney stories.

BAMBI
"Everybody falls down. Getting back up is how you learn to walk."

See the beauty all around you as you follow Bambi's first steps from a shy, curious and sometimes clumsy wide-eyed fawn to his emergence as the brave and graceful Great Prince of the Forest. Along his journey, grow along with adorable friendships, family, deep love and the natural cycle of the seasons.

NOTES:
Top: Orange
Middle: Mandarin, grapefruit, basil
Base: Garden hyacinth

FEATURES:
- 100ml
- Real dried flowers
- Sola flower
- Reeds
- 2 months
- Beautiful gift ready box with iconic movie scenes and gold foil details
- Inspired by a Disney character and carries their personality and inspirational quote
- Australian designed

DIMENSIONS:
- Box: 22 H x 5.2 L x 11cm W
- Diffuser: 20 H x 8 L x 3.2cm W
- Box: 22 H x 5.2 L x 11cm W
- Diffuser: 20 H x 8 L x 3.2cm W
View full details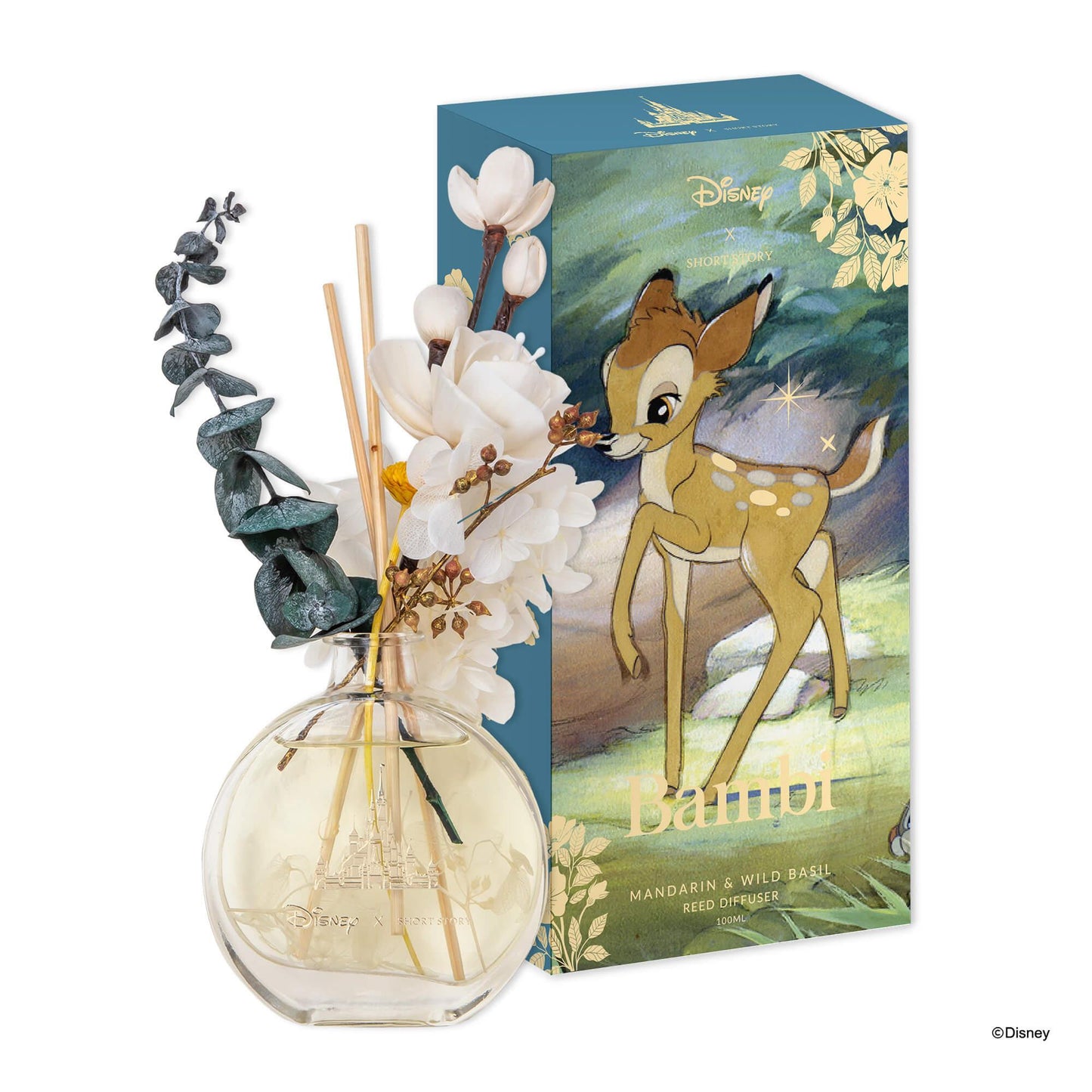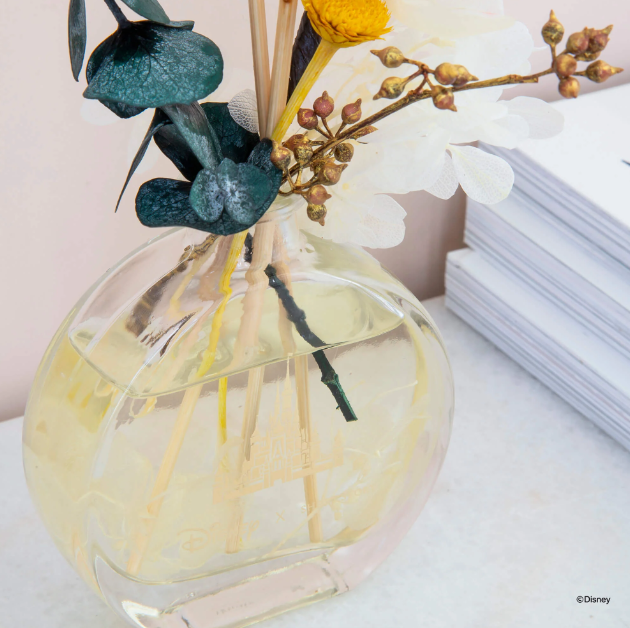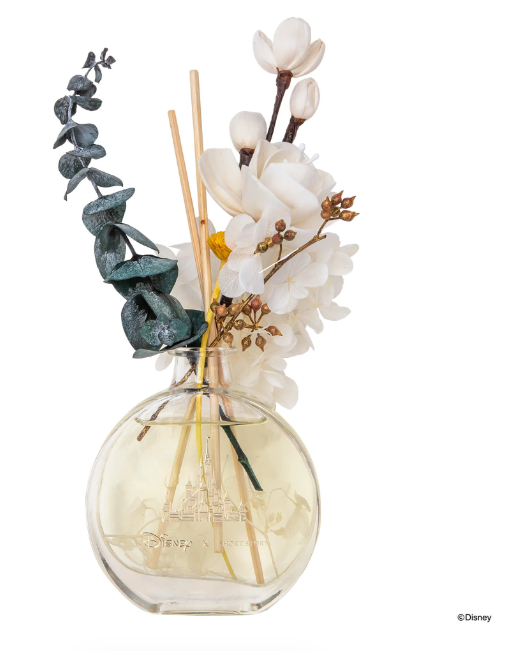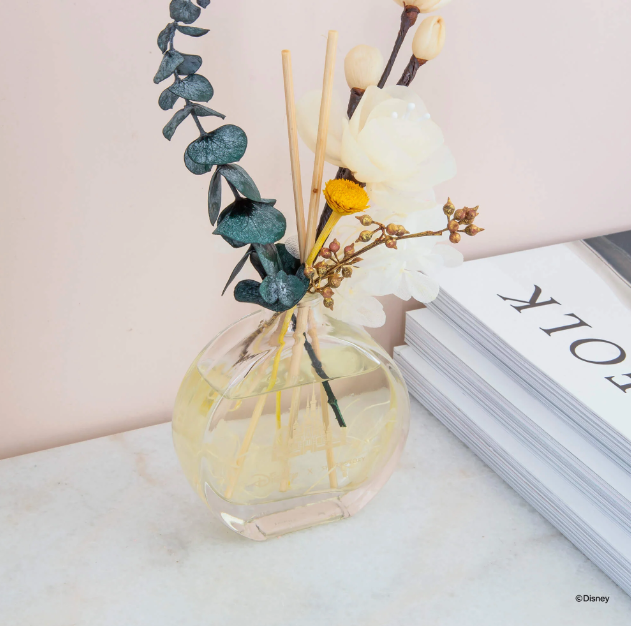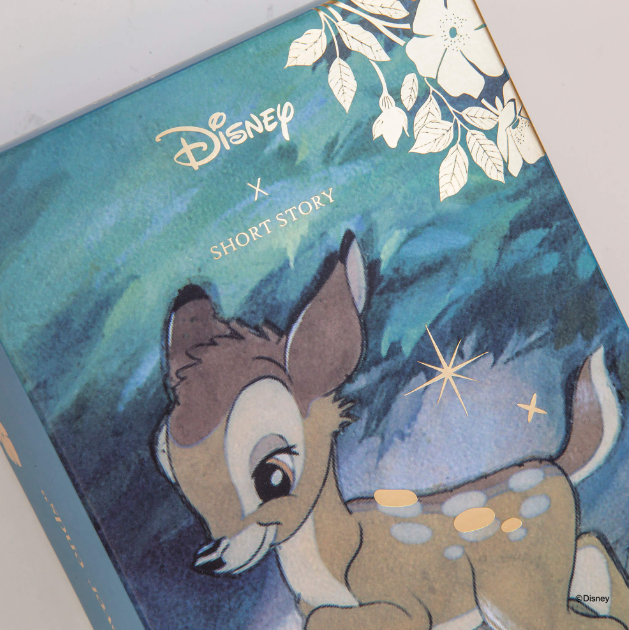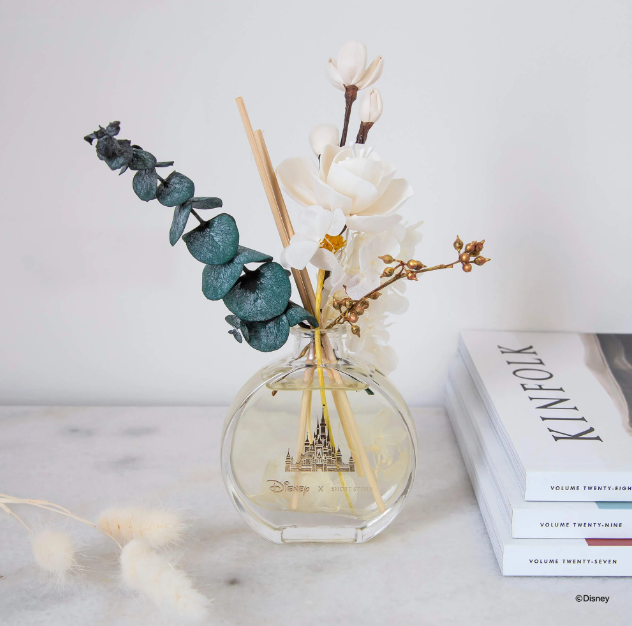 Recently Viewed
Regular price
Sale price
$33.00 USD
Unit price
per