Regular price
Sale price
$68.00 USD
Unit price
per
Sale
Out of Stock
Disney Maleficent Dragon Q-FIG Max Elite
Now Shall You Deal With Me!
One of the most iconic Disney villains in film history is now one of the biggest and most spectacular Q-Figs ever made: The Maleficent Dragon Q-Fig Max Elite. Make space on your shelves and ready your jaw to drop when you get the power and fury of the one and only Mistress of All Evil in her dragon form, Q-Fig style. 
Inspired by the classic Disney animated film Sleeping Beauty, The Maleficent Dragon Q-Fig Max Elite presents Maleficent in her terrifying dragon form as she engages in battle with Prince Phillip. Maleficent's stunning black and purple scales juxtapose perfectly against her glowing yellow eyes and her forked tongue as she prepares to unleash flaming fury. Maleficent's Dragon form is massive,  From her intricately sculpted horns to her colossal wingspan, Maleficent is simply the ultimate collectible for any Disney fan.
The Maleficent Dragon Q-Fig Max Elite joins QMx's new line of specially curated classic Disney Q-Figs. Maleficent is certain to be a centerpiece in the collections of Disney fans for years to come. 
View full details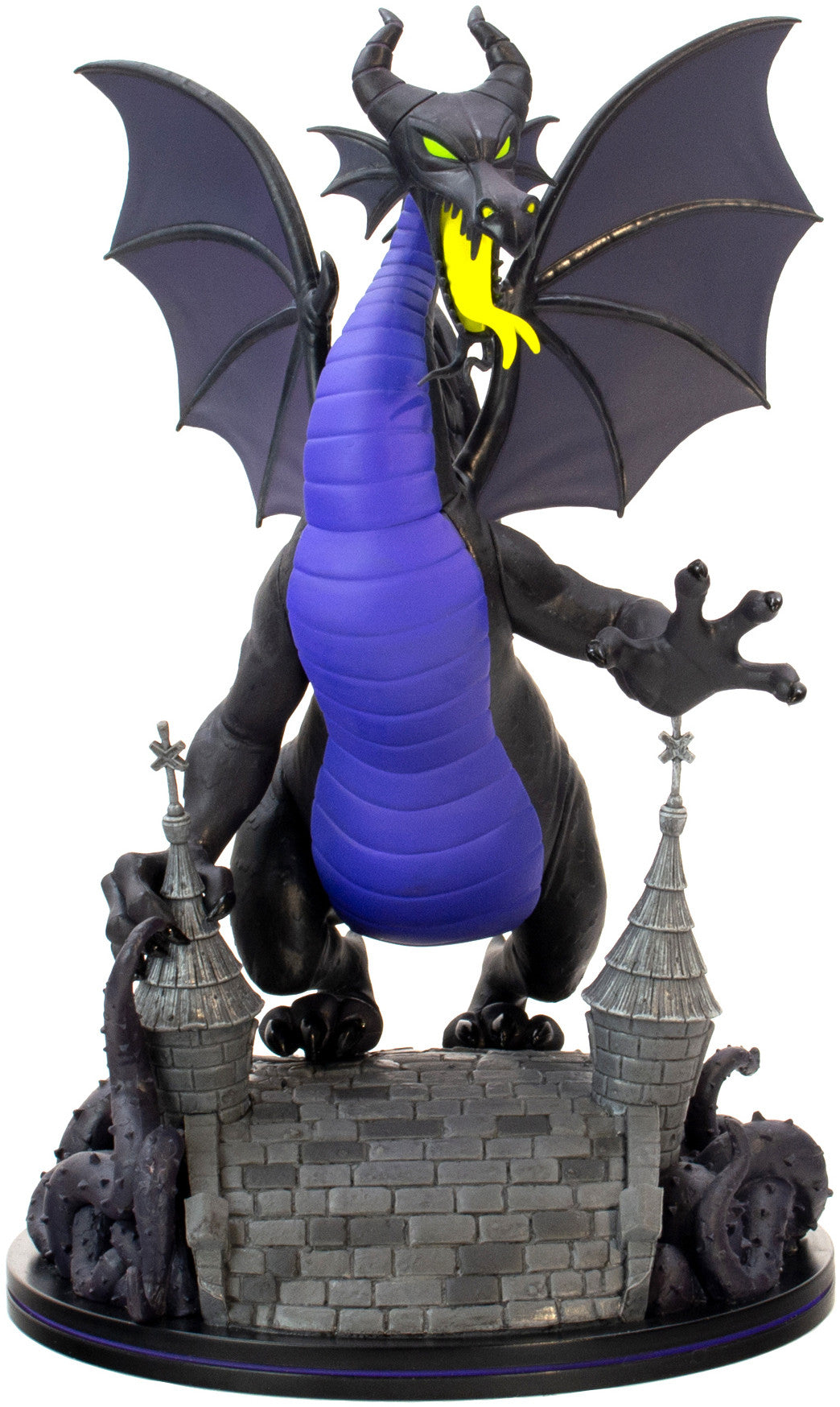 Recently Viewed
Regular price
Sale price
$68.00 USD
Unit price
per