Regular price
Sale price
$25.00 USD
Unit price
per
Sale
Out of Stock
ETA: Date TBA
Exoplanets: The Great Expanse adds variety and replayability to your games of Exoplanets!
The expansion contains the Gravity, Stars, and Space Kickstarter expansions all in a single box.
Gravity is another Special Effects Tile that comes into play along with the Creation, Solar Storm, and Black Hole tiles. Whenever a player creates a planet, they receive one Gravity marker. Gravity markers may be used along with any resource to turn that resource into any other resource. Players may also use 3 (or 2 in a 4-player game) Gravity markers to remove a space tile from beneath one planet. It's an anti-take that play! The Gravity expansion also comes with a plastic holder for the Gravity markers.
The Stars expansion can change the game rules depending on the Star core that is chosen. The Dynamic Star provides an extra resource when a player creates a planet, depending on where around the Star the planet is placed. The Blue Giant provides resource advantages, but at a cost; when a player creates a planet, they may either remove a life marker from a planet to take resources equal to that planet's life creation cost, or discard a Space tile to take 3 resources of any kind. The Chaotic Star allows flexible tactics, as players may move a life marker from one planet to another, as long as that planet has the same life creation requirements. Finally, the Red Dwarf allows players to exchange one Space tile in hand for another after creating a planet.
The Space expansion provides more Space tiles for added variety! These special tiles provide no goals, but they do have two effects to choose from, such as taking a tile underneath a planet and transferring it to another planet, or protecting a planet from any Space tiles that might affect it. Many of the effects are powerful, and will require the player take both a Solar Flare AND a Fusion marker!
View full details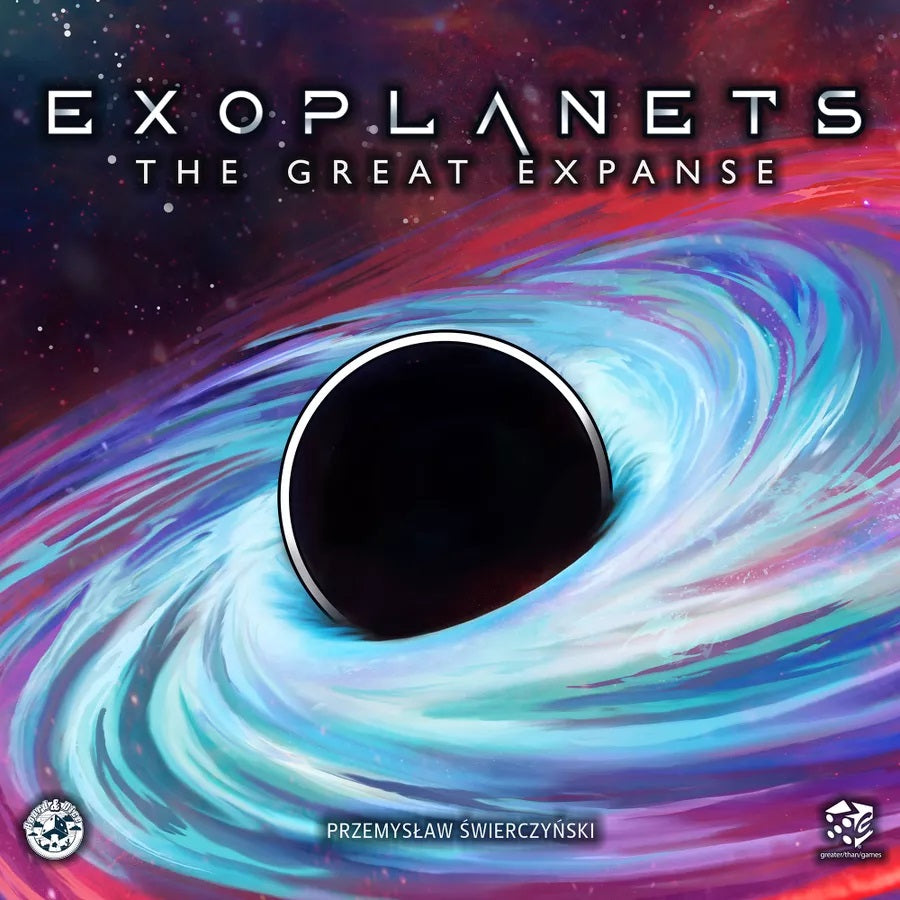 Recently Viewed
Regular price
Sale price
$25.00 USD
Unit price
per