Regular price
Sale price
$38.00 USD
Unit price
per
Sale
Out of Stock
ETA: Date TBA
This miniatures set is part of the NUKA WORLD wave for Fallout: Wasteland Warfare!
'It's nice to meet someone and know they have an exact caps price in mind they would charge to kill you.'
If there's one good thing to say about the Operators, it's that they're well organised, mostly thanks to their leadership, partly due to the constantly flowing caps. Brother-sister team of Mags and William Black run the roost, fueled by a love of pragmatic decision making and cold hard caps. Whilst Lizzie Wyath lurks in the background brewing all sorts of chemical concoctions, some that make others more susceptible to influence... coincidence? I think not!
Contents:
1x Mags Black
1x William Black
1x Lizzie Wyath
View full details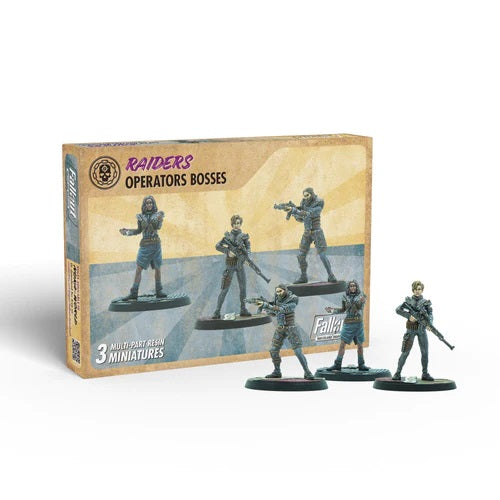 Recently Viewed
Regular price
Sale price
$38.00 USD
Unit price
per