Regular price
Sale price
$74.00 USD
Unit price
per
Sale
Out of Stock
ETA: Date TBA
This set is part of the FORGED IN THE FIRE wave for Fallout: Wasteland Warfare!
The Forged are a cruel, sadistic raider gang, smelted in the fires of their Saugus Ironworks base. They are famed for the savagery of their initiation rituals for new members, instituted by their barely sane leader Slag. The Forged claim ownership over smaller raider gangs, one of which is led by Bedlam, Slag's psychotic lieutenant. The gang is feared above all else for their uncompromising brutality.
This set presents a new Raider subfaction of pyromaniacal killers who will not tolerate weakness. Look out for other miniatures sets in the Forged in the Fire wave!
Contents:
1x Slag
2x Forged Male ( with head and weapon options)
2x Forged Female (with head and weapon options)
1x Bedlam
View full details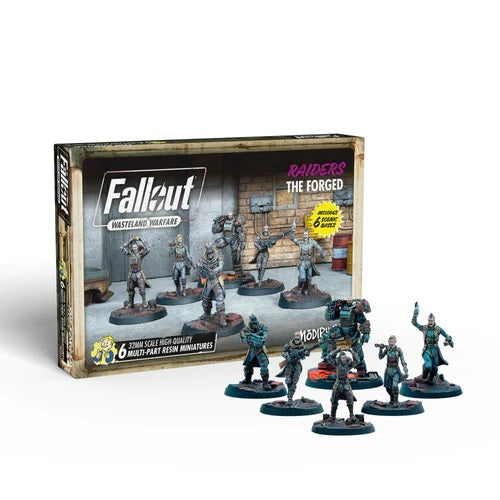 Recently Viewed
Regular price
Sale price
$74.00 USD
Unit price
per