Regular price
Sale price
$26.00 USD
Unit price
per
Sale
Out of Stock
ETA: Date TBA
This mini is part of the FORGED IN THE FIRE wave for Fallout: Wasteland Warfare!
We often do rash things to protect those we love, and sometimes, those actions come back to bite us. For Jake Finch, a young farmer who stole his family's heirloom Shishkebab as an offering to a gang of pyrophile raiders, The Forged, this realisation is starting to hit home. He was hoping that they would take the gift and leave, not take it and try to induct him into their ranks! Now, in over his head, he has a very important decision to make.
This set presents Jake Finch, caught between his family and the raiders known as The Forged. Look out for other miniatures sets in the Forged in the Fire wave!
Contents:
1x Jake Finch
1x Scenic Base
View full details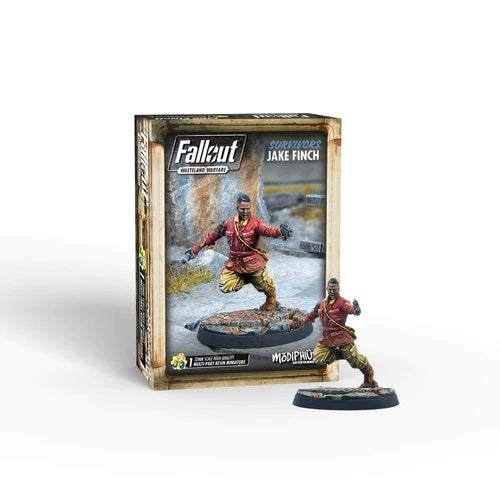 Recently Viewed
Regular price
Sale price
$26.00 USD
Unit price
per