Regular price
Sale price
$81.00 USD
Unit price
per
Sale
Out of Stock
ETA: Date TBA
From the designer, in response to the question "Any difference between 1st and 2nd [sic] editions?"(https://boardgamegeek.com/article/21056365#21056365)
Hey there. I've been meaning to post this for a while, but it keeps slipping my mind. Here is a comprehensive list of changes from the first to the second printing (not a new edition).
Rules:
As Uncle Bastard linked to, there is only one official change to the rules, and that is the commanding champion's power adding bonus weapon power for each adventurer applied before him instead of after.
Text and graphics:
A lot of little text changes were made to the various components, most prominently fixing the 6/7 claim cube issue. There are only supposed to be 6 claim cubes in each color, so now that is reflected accurately on the back of the box, the player mats and the rule book. The change to the commanding champion is also reflected on the player mats.
We also added "Made in China" to the back of the box and changed the SKU to CPH0102.
The barracks action on the main board was cleaned up a bit. The X was removed from the coin and the level up icon was given a white border.
The printing error on a number of quest cards that caused a weird pixelated black blob was fixed.
Many, many, many small changes were made to the text of the rule book to clear up the language. I couldn't begin to list them all, but their sole effect is just making the game easier to learn.
Components:
We used a different printer, so there are some changes to the overall component quality.
With the 6-fold board, in the previous printing, when folded up, the different layers created a stair-step effect. That is no longer the case.
The player mats are no longer glossy. This was done to reduce the effect of bowing and I believe that was accomplished.
The punch boards are a little shinier for some reason, and the various tokens are now easier to punch out.
The green gems are now much darker and look more like emeralds.
The screen printing on the overseer meeples is now a little less detailed.
There's not much discernible difference in the cards except the new ones are a little smoother to the touch, a little more resistant to damage and a little bit different in color.
The tiny white cubes are still tiny.
I hope that answers your question!
View full details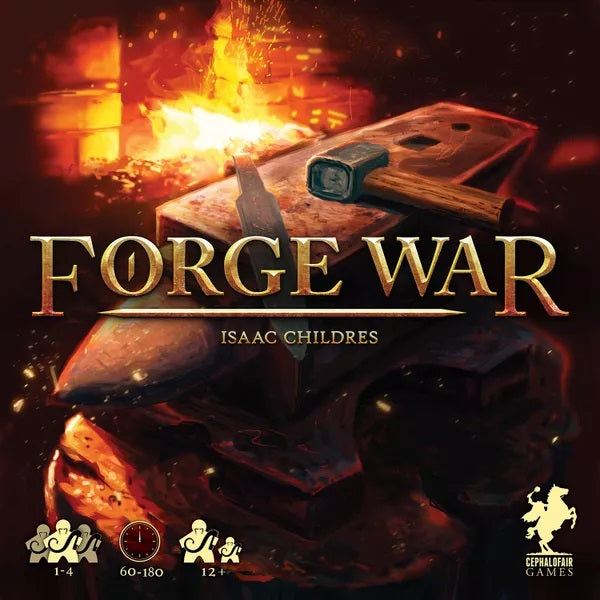 Recently Viewed
Regular price
Sale price
$81.00 USD
Unit price
per