Regular price
Sale price
$41.00 USD
Unit price
per
Sale
Out of Stock
"Although savage creatures like orcs barely comprehend fear, that is not to suggest this barbaric people does not understand their own mortality. Such notions are instilled in their culture by the bone shamans, enigmatic and revered figures at the heart of each tribe.
Bone shamans converse with the souls of the dead through ritualistic ceremonies born of fire and blood, their eyes flooded by visions gifted by past warlords and shamans. Their words are sacrosanct omens none dare to ignore, for to earn the ire of a bone shaman is to invite nothing but death.
Rattlebone is a visionary of unlimited potential, her voice carrying prophesies not only of the chieftains of old, but the Ascended themselves. Her supplicants wage war across the Burnt Isle, seeking Godtears to gift to their revered figurehead, each shard increasing her power tenfold. But how long remains before her visions tell her to leave the Burnt Isles and forge her own destiny?"
This set includes Rattlebone, 5 Hexlings, Rattlebone's banner and profile cards.
View full details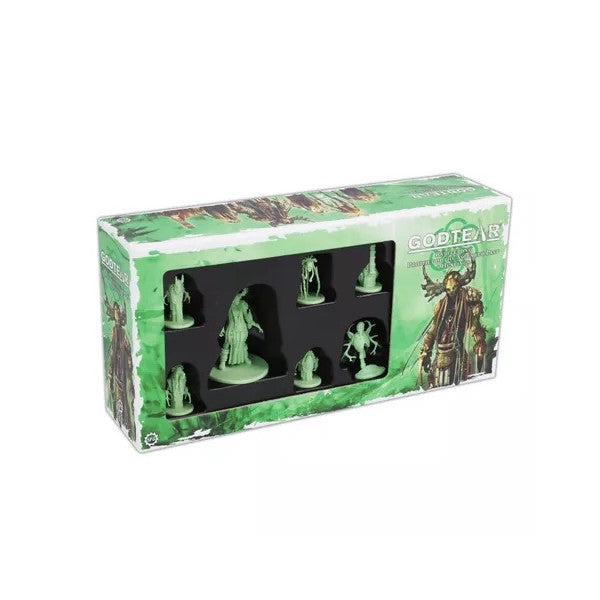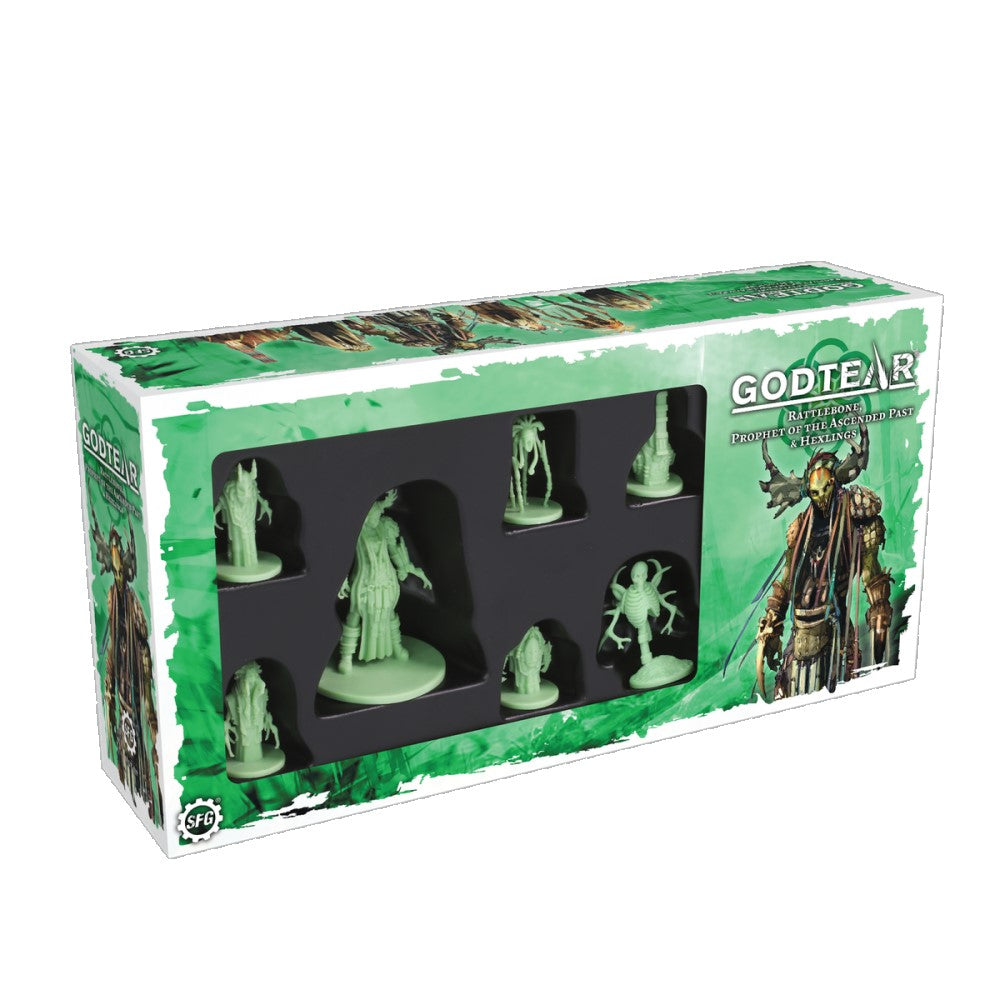 Recently Viewed
Regular price
Sale price
$41.00 USD
Unit price
per