Regular price
Sale price
$4.00 USD
Unit price
per
Sale
Out of Stock
Card Number / Rarity: 046/198 / Ultra Rare
Card Type / HP / Stage: Water / 320 / VMAX
Attack 1: [2] Ride of the High King (10+)
This attack does 30 more damage for each of your opponent's Benched Pokemon.
Attack 2: [WW] Max Lance (10+)
You may discard up to 2 Energy from this Pokemon. If you do, this attack does 120 more damage for each card you discarded in this way.
Weakness / Resistance / Retreat Cost: Mx2 / None / 2
Artist: 5ban Graphics
TCGplayer Tip: Ice Rider Calyrex VMAX's Max Lance attack deals an impressive 260 damage at the cost of forcing Calyrex to lose two energy. Turn this cost into an advantage with cards like Melony and Origin Forme Palkia VSTAR.
SWSH06: Chilling Reign Singles. Placeholder Image Provided. The item available is listed in the Title. The item may be similar but not exactly the same as the image (e.g. variation to centering, holofoil pattern or surface detail). Listed cards may have imperfections.
View full details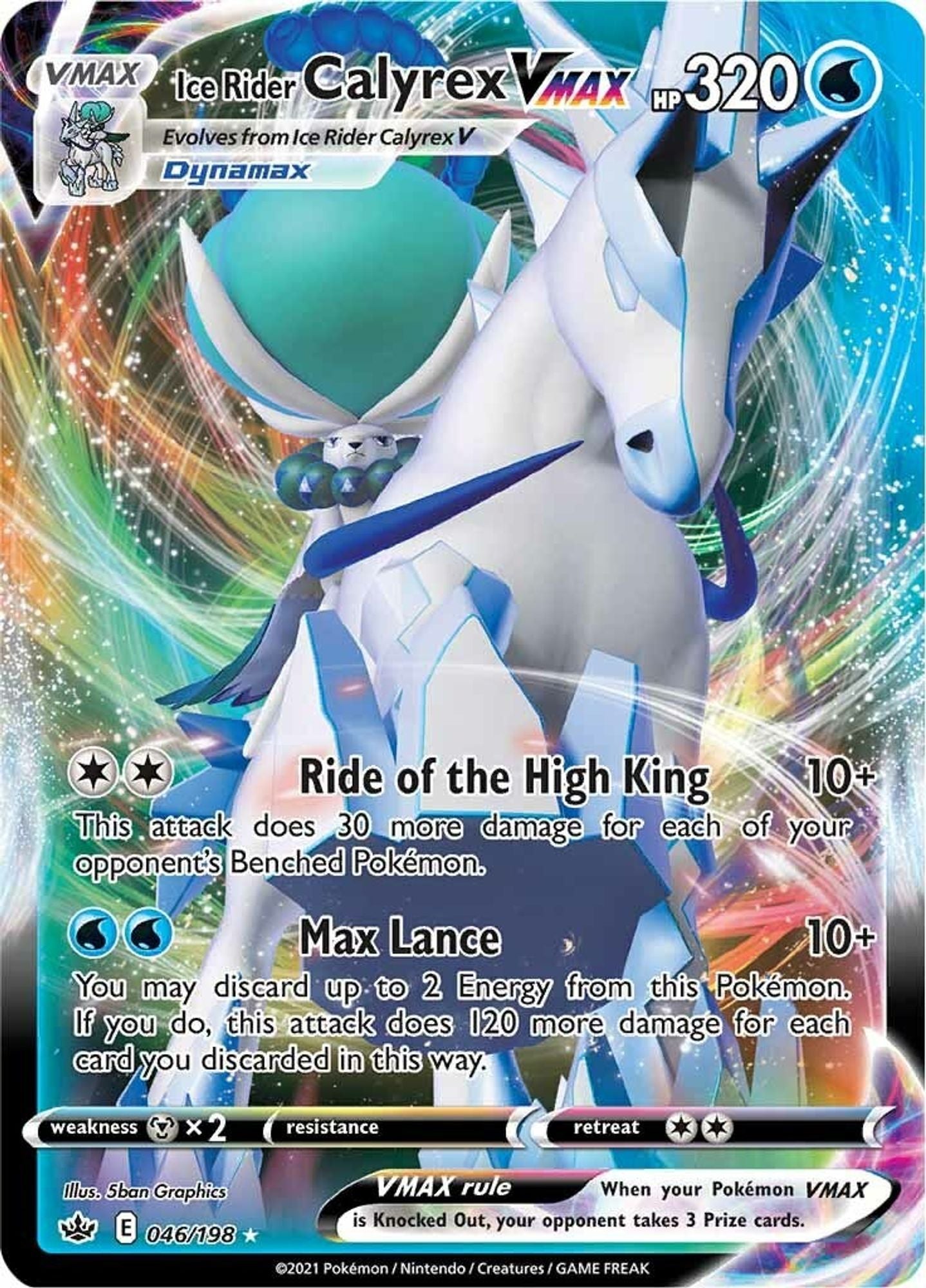 Recently Viewed
Regular price
Sale price
$4.00 USD
Unit price
per