Regular price
Sale price
$25.00 USD
Unit price
per
Sale
Out of Stock
ETA: Date TBA
Unleash the power of magic in your tabletop games with Deep Magic Map Tiles! Explore 24 beautifully illustrated 7" by 7" map tiles featuring arcane chambers, mystical portals, and other enchanting elements. Create limitless adventure possibilities and astound your players. From mystical summoning circles to necrotic chambers, the magic is in your hands with Deep Magic Map Tiles!
Deep Magic, Volume 2 will feature several maps (we're calling them "arcane chambers") of mysterious, magical, and just plain wild rooms, such as an alchemist's workshop, wizard dueling room, hidden druid circle, and elemental nodes. Each room is designed to fit well into any dungeon, wizard's tower, arcane library, or other mystical location. 
•    Wet/dry erase cardstock
•    12 double sided tiles
•    House near other Kobold Press Map Folios or near Deep Magic 1&2.
•    Detailed art.
View full details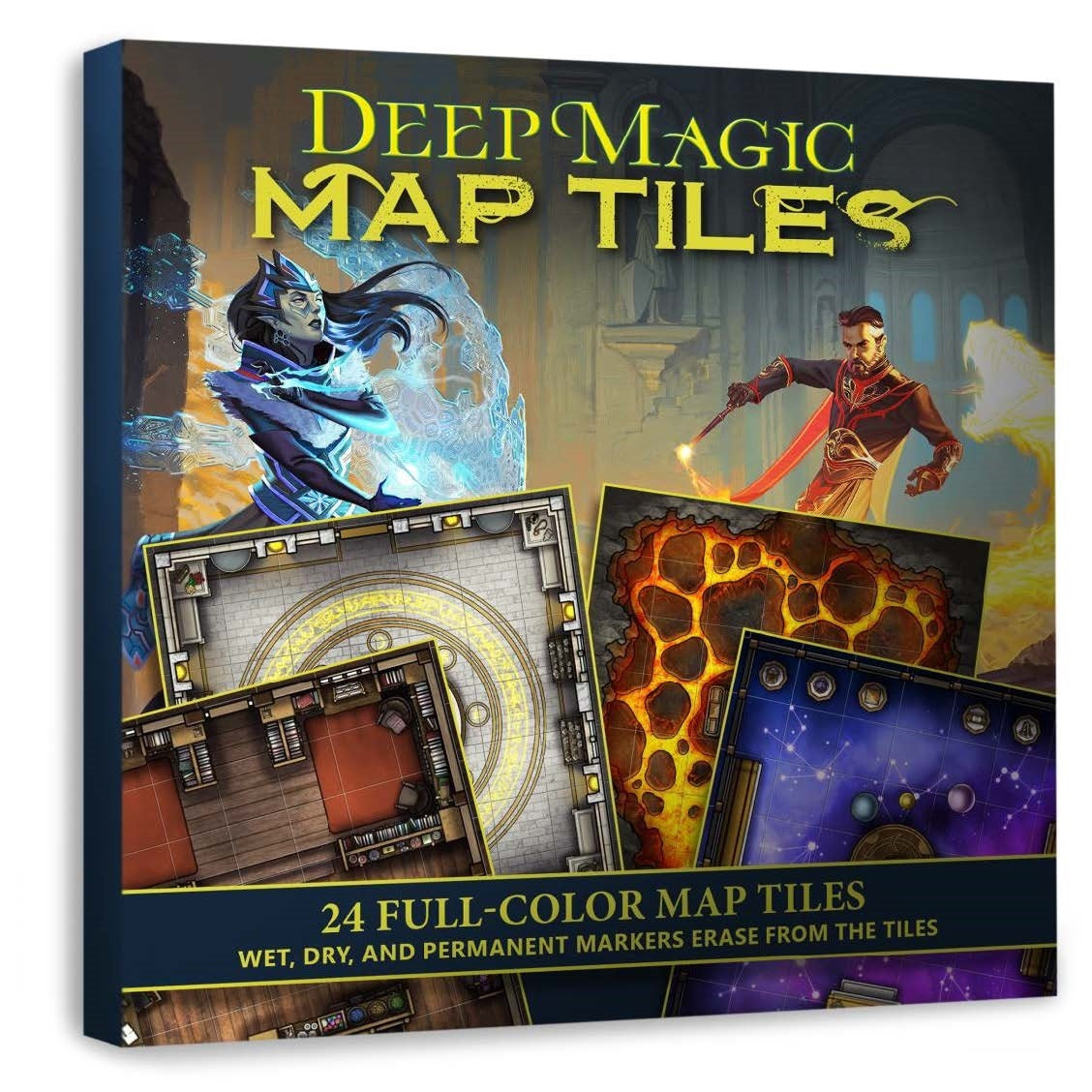 Recently Viewed
Regular price
Sale price
$25.00 USD
Unit price
per