Regular price
Sale price
$89.00 USD
Unit price
per
Sale
Out of Stock
Laserox Inserts - Terra Mystica
Gather your priests and collect your power. Get ready to terraform the land and expand! Use the TerrArranger to store all components of Terra Mystica™ ready to play within 4 minutes. Each player has their own tray for all the components. The different land tiles are neatly stored and easy to access in one box. Coins are labelled and stored in the Treasury tray. The favor tiles are laid out clear, ready to be conquered. This insert fits the Fire and Ice expansion into the regular box! For those who own a Big Box version of the game a separate extension modul is also available, which goes under all the trays to raise them to box level.
Features
Removable trays for all 9 player colors
Separate bank for the coins
Separate storage for the land tiles and one for the favor tiles
An extra box for all other small tokens
The box can be stored on it's side and the lid sits flush
Supports the following
Terra Mystica: Fire & Ice
This is a third-party accessory designed by Laserox. All product names are trademarks of their respective owners, which are in no way associated or affiliated with Laserox.
View full details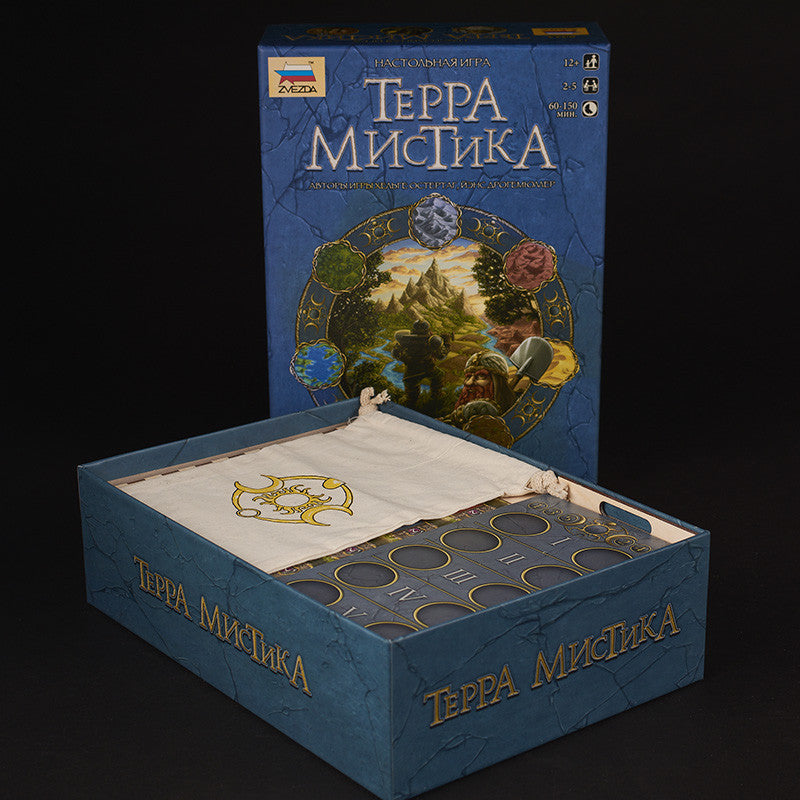 Recently Viewed
Regular price
Sale price
$89.00 USD
Unit price
per