Regular price
$146.00 USD
Regular price
Sale price
$146.00 USD
Unit price
per
Sale
Out of Stock
Because your craft deserves results.
Whether you're a miniature enthusiast or beginner, our air compressor delivers the power you need for easy results.
Key Features:
Consistent Precision: The compact design ensures a steady and reliable airflow, allowing for detailed and intricate work on your miniatures.
Quiet Powerhouse: Experience the power without the noise. Our compressor operates quietly, providing a focused environment for your crafting sessions.
Adjustable Pressure Control: Tailor the airflow to your specific needs with the adjustable pressure regulator, giving you complete control over your painting process.
Compact and Portable: The lightweight design makes it easy to transport, allowing you to craft wherever inspiration strikes without sacrificing performance.
What's Included:
Precision Miniature Air Compressor
Adjustable Pressure Regulator
Twin Cylinder Air Compressor
Model LPG ES7002
Motor: 1/5 HO
Rated power Input: 220-240 V -50 hz 0.7-1.2A
Airflow: 23 LPM. 0.81 CFM
Speed: 1450 RPM
Tank: 3.0L
Automatic Stop System
View full details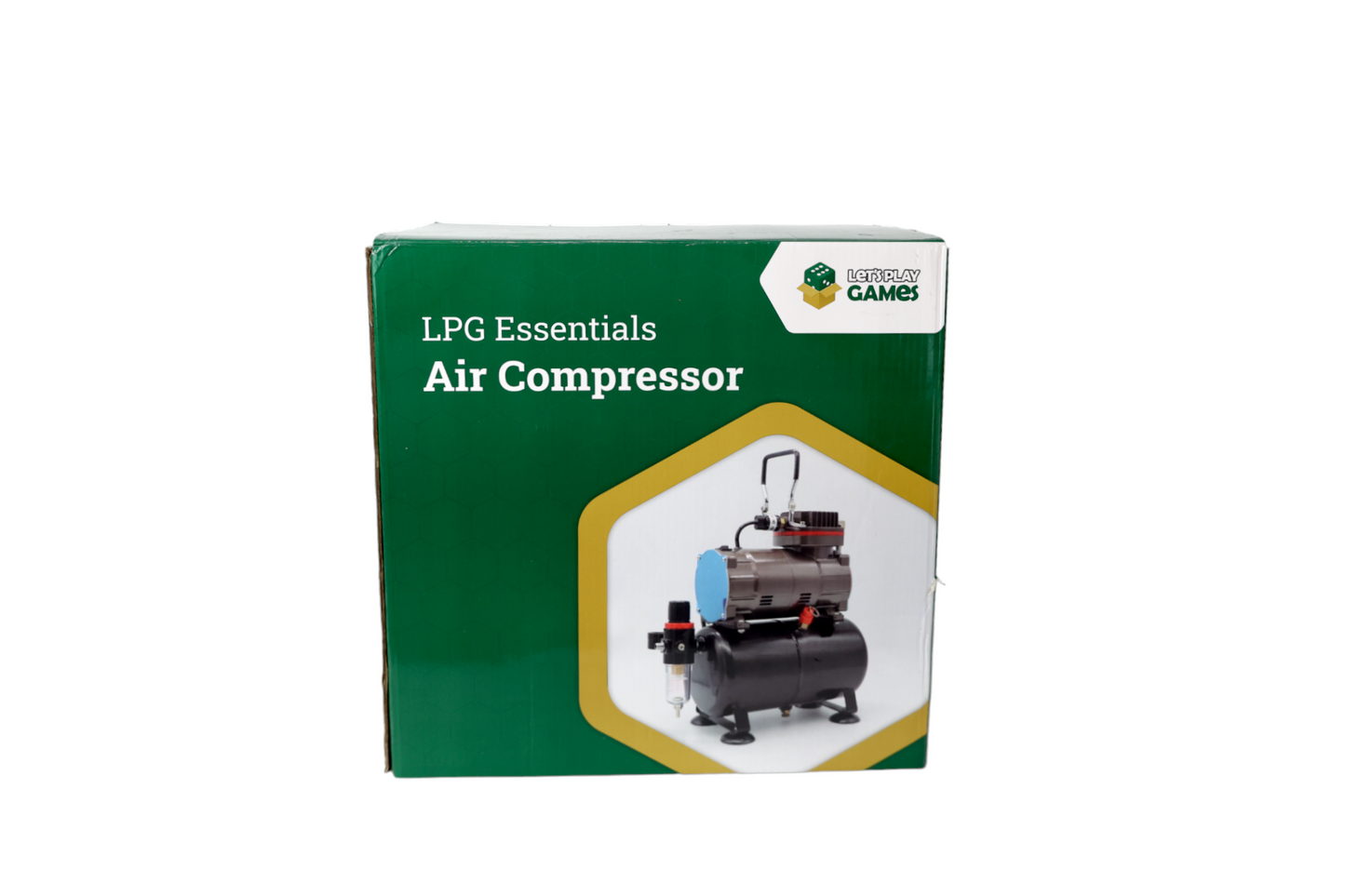 Recently Viewed
Regular price
$146.00 USD
Regular price
Sale price
$146.00 USD
Unit price
per