Regular price
Sale price
$27.00 USD
Unit price
per
Sale
Out of Stock
Welcome to Magical Encounters!
With the Magic 8-Ball as your guide, embark on an epic adventure! The object of the game is to work as a team to collect four crystals around the board and bring them to the towers. But you need to watch out! Gadworm the dragon will hover over the castle to catch you! Work together as a team and Magic 8 ball will guide you throughout your journey.
On your turn, you roll a die that will give you two numbers; one for your movement and one for the dragon. After you move first, you either pick up the star token that could be a crystal or a useful item along the way or get the encounter! Encounter cards will give you the situation and two options you can choose for your action. After you make the decision, it's time to consult the Magic 8-Ball! Based on what answer you get from the Magic 8-Ball, you will face different results. At the end of your turn, don't forget to move Gadworm the dragon based on your dice roll.
View full details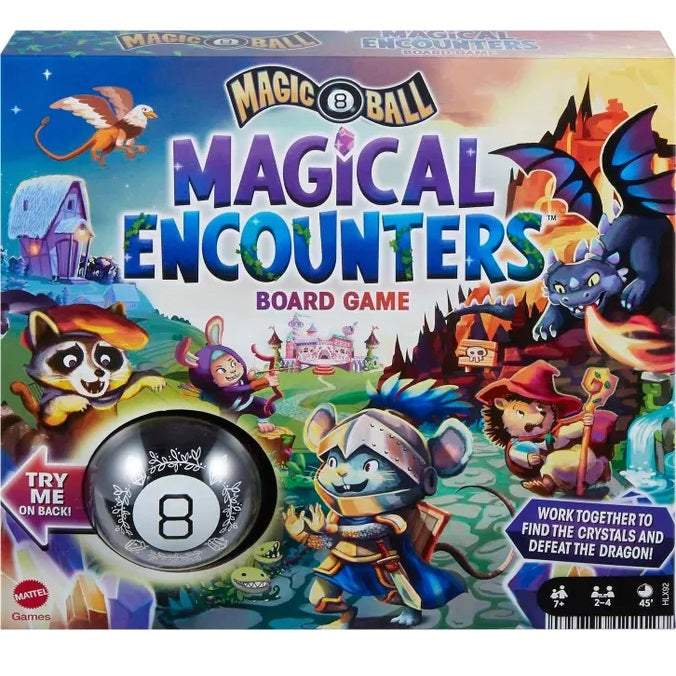 Recently Viewed
Regular price
Sale price
$27.00 USD
Unit price
per