Regular price
$85.00 USD
Sale price
$80.75 USD
Unit price
per
Holiday Sale 5%
Out of Stock
ETA: Date TBA
You are cordially invited to return to the Hellfire Gala! Host Emma Frost requests your presence on the evening of the Summer Solstice to strengthen the bonds between mutants and mankind at the party of the year. Celebrate mutant culture with a night of music, dancing, and the introduction of the new X-Men, heroes of Krakoa!
See some of the most incredible citizens of Krakoa as they appear to mingle at the Hellfire Gala in Marvel HeroClix: X-Men - Hellfire Gala Premium Collection 2! Fan-favorites Wolverine, Cyclops, Jean Grey, Iceman, Havok, Gambit, Emma Frost, and Mr. Sinister walk the red carpet with brand-new sculpts that make as much of a fashion statement as the Gala itself.
Each Marvel HeroClix: X-Men - Hellfire Gala Premium Collection 2 includes all eight limited edition figures presented together in a special collectible box that acts as both a stunning display and as your own personal invitation to experience the Hellfire Gala. These unique figures are some of the most detailed HeroClix ever released and make a fashionable addition to any collection.
This premium set also includes limited-edition versions of the Powers and Abilities Card as well as uniquely crafted Character Cards with a special look and feel that will bring the luxury of the Hellfire Gala to your table. 
Contents:
(8) Premium Quality Pre-Painted Miniatures
(8) Limited Edition Character Cards
(1) All-New Powers and Abilities Card with Limited Edition Design
A Magnetized Limited Edition Display Box
View full details
Recently Viewed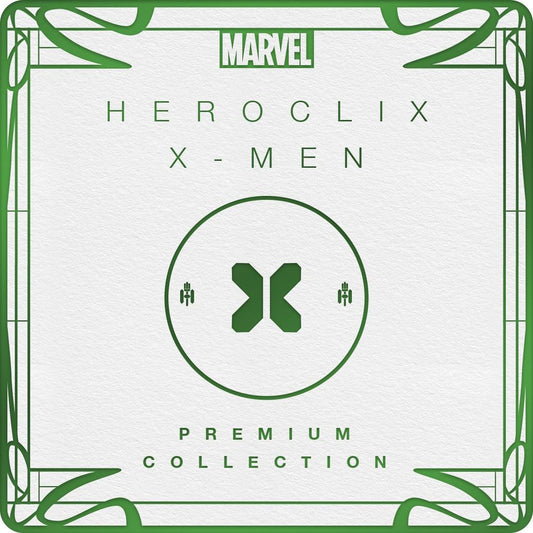 Regular price
$85.00 USD
Sale price
$80.75 USD
Unit price
per