Regular price
$34.00 USD
Sale price
$32.30 USD
Unit price
per
Holiday Sale 5%
Out of Stock
ETA: Date TBA
A brand-new He-Man and the Masters of the Universe fantasy anthology series featuring art from some of the most celebrated names in comics.
In the depths of Castle Grayskull, the Sorceress and Zodac debate the value of He-Man. To save the life of her champion, the Sorceress must take the Cosmic Enforcer on a tour of the multiverse.
Featuring all-news worlds and all-new He-Men!
Written by Masters of the Universe alum Tim Seeley (Masters of the Multiverse, The Art of He-Man and the Masters of the Universe), with daring, original visions by Sergio Aragonés (Groo, Mad Magazine), Kelley Jones (Batman, Deadman), E.J. Su (Tranformers), Eddie Nunez, Victor Santos (Polar), Claudia Balboni (Killer Queens, Star Trek), David Rubín (Ether, Rumble), Daniel Lopez, and Fico Ossio (Marvel Action: Spider-Man).
Collects Masters of the Universe: Masterverse #1–#4.
View full details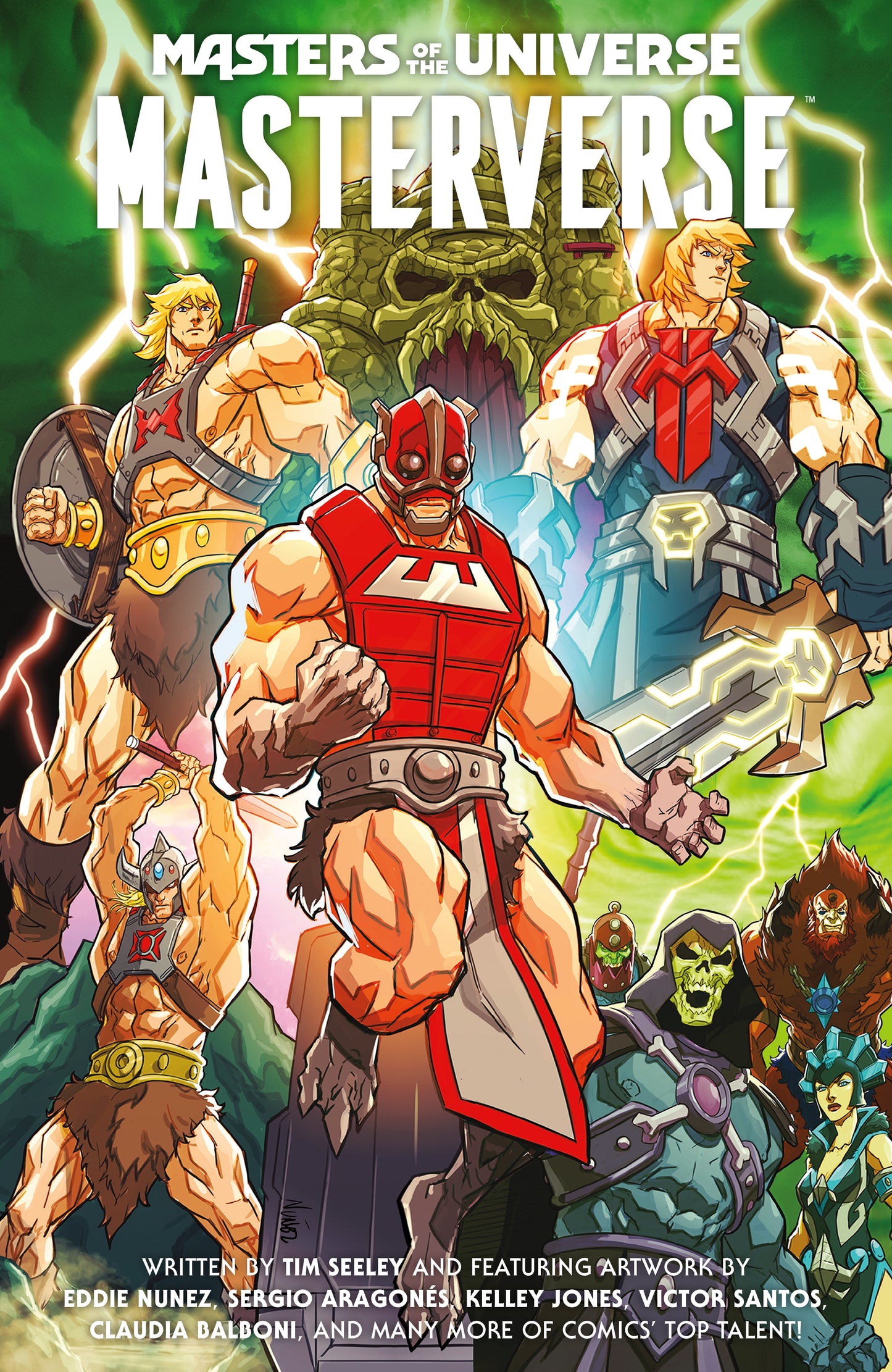 Recently Viewed
Regular price
$34.00 USD
Sale price
$32.30 USD
Unit price
per