Regular price
Sale price
$54.00 USD
Unit price
per
Sale
Out of Stock
Pan's Island
Peter Pan and his friends team up to find the Lost Children in Neverland.
2-5 Players  |  45-60 Mins  |  Ages 10+
Features: Family, Fantasy, Deduction, Cooperative 
Description:
Treasure Island with a family friendly twist, set in the iconic world of JM Barrie's Peter Pan! 
Welcome to Neverland! Become Peter Pan, Wendy, Tinker Bell, Lily the tigress or even Wendy's brothers, John and Michael. Go out on a quest to find the Lost Boys who... got lost on the island. Explore every location, lead the other players wisely to finding some of the Lost Boys (the ones you know where to find). You will need to cooperate to find them all. After the game, the island will change for a next search.
Players each choose a character with unique abilities. Then, each player gets the location of a Lost Boy and a pirate. By playing clue cards representing dreams on other players' boards, you will try to give information about which location to search or avoid on the island. Cards are placed on a scale from very relevant to not relevant at all. The other players can then move to the location they think you meant, in order to find a Lost Boy. The game ends when 5 Lost Boys have found or when pirates show up for the second time. At the end of the game, a die roll determines the layout of the map for further play. Depending on the outcome of the game, players will get more supporting character with more powerful abilities or a more difficult layout for experienced players.
View full details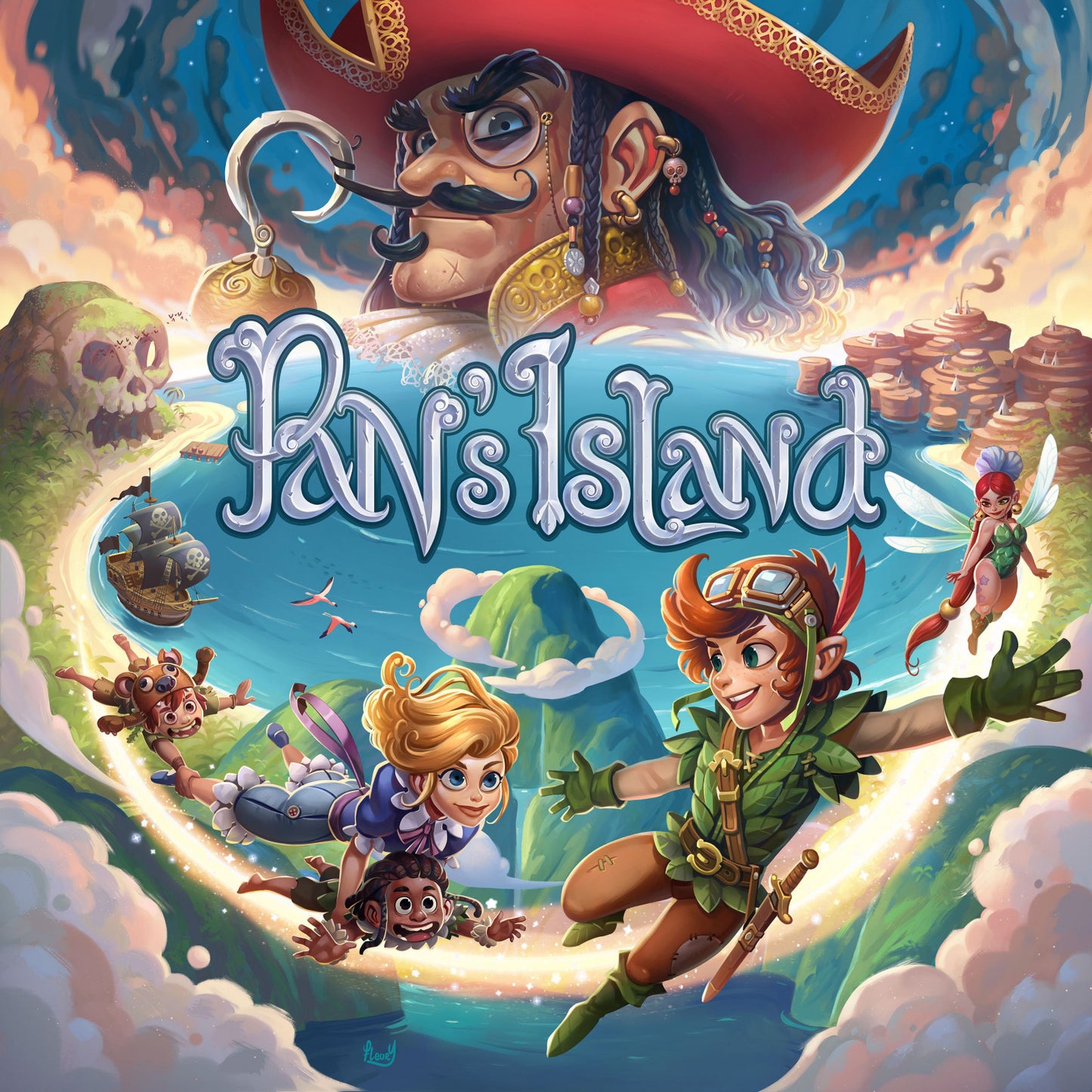 Recently Viewed
Regular price
Sale price
$54.00 USD
Unit price
per