Regular price
Sale price
$99.00 USD
Unit price
per
Sale
Out of Stock
ETA: Date TBA
Marshal your armies with the new Pathfinder Battles: Fearsome Forces miniatures set! Plague your players with packs of murderous kholos, swarms of undead, and crowds of venomous serpentfolk. This set has what you need to assemble groups of monstrous foes to face the heroes and adventurers of your tabletop game!  
Collect all 18 figures from this set of randomly sorted monsters and characters in our exciting line of Pathfinder miniatures. Whether you're purchasing boosters one at a time or as a whole battle brick to build your army, your players won't be disappointed at the vast array of villains presented to challenge them. 
Battle Bricks contain 12 Single Miniature Boosters, which contain one random miniature each.
View full details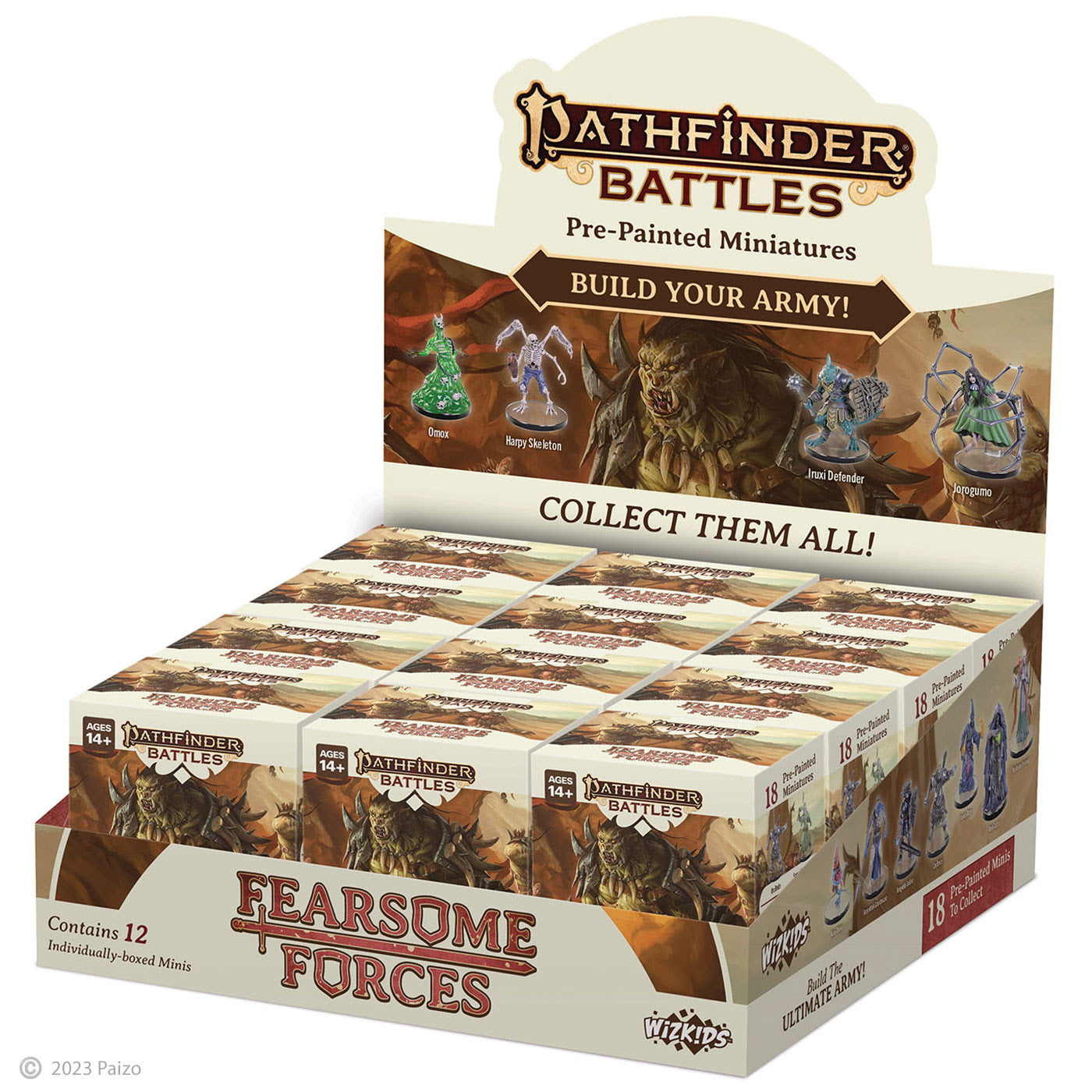 Recently Viewed
Regular price
Sale price
$99.00 USD
Unit price
per