Regular price
$38.00 USD
Sale price
$36.10 USD
Unit price
per
Holiday Sale 5%
Out of Stock
ETA: Date TBA
Strange new realities await exploration—the Plane of Metal and the Plane of Wood! This line of gaming maps provides ready-to-use and captivatingly detailed fantasy set pieces for the busy Game Master. The next time your players step beyond the traditional elements to explore majestic and deadly new vistas of extra-planar adventure, these maps have you covered. The perfect companion to the new Pathfinder Rage of Elements rulebook, which details the new elemental planes in glorious and terrifying detail! With Pathfinder Flip-Mat: Planes of Metal and Wood, you'll be ready the next time your players go beyond the Great Beyond!
Pathfinder Flip-Mat: Planes of Metal and Wood measures 24" x 30" unfolded, and 8" x 10" folded. A Flip-Mat's coated surface can handle any dry erase, wet erase, or even permanent marker. Usable by experienced GMs and novices alike, Pathfinder Flip-Mats fit perfectly into any Game Master's arsenal!
On tabletops across the world, the Flip-Mat Revolution is changing the way players run their fantasy roleplaying games! Why take the time to sketch out ugly scenery on a smudgy plastic mat when dynamic encounters and easy cleanup is just a Flip away?
View full details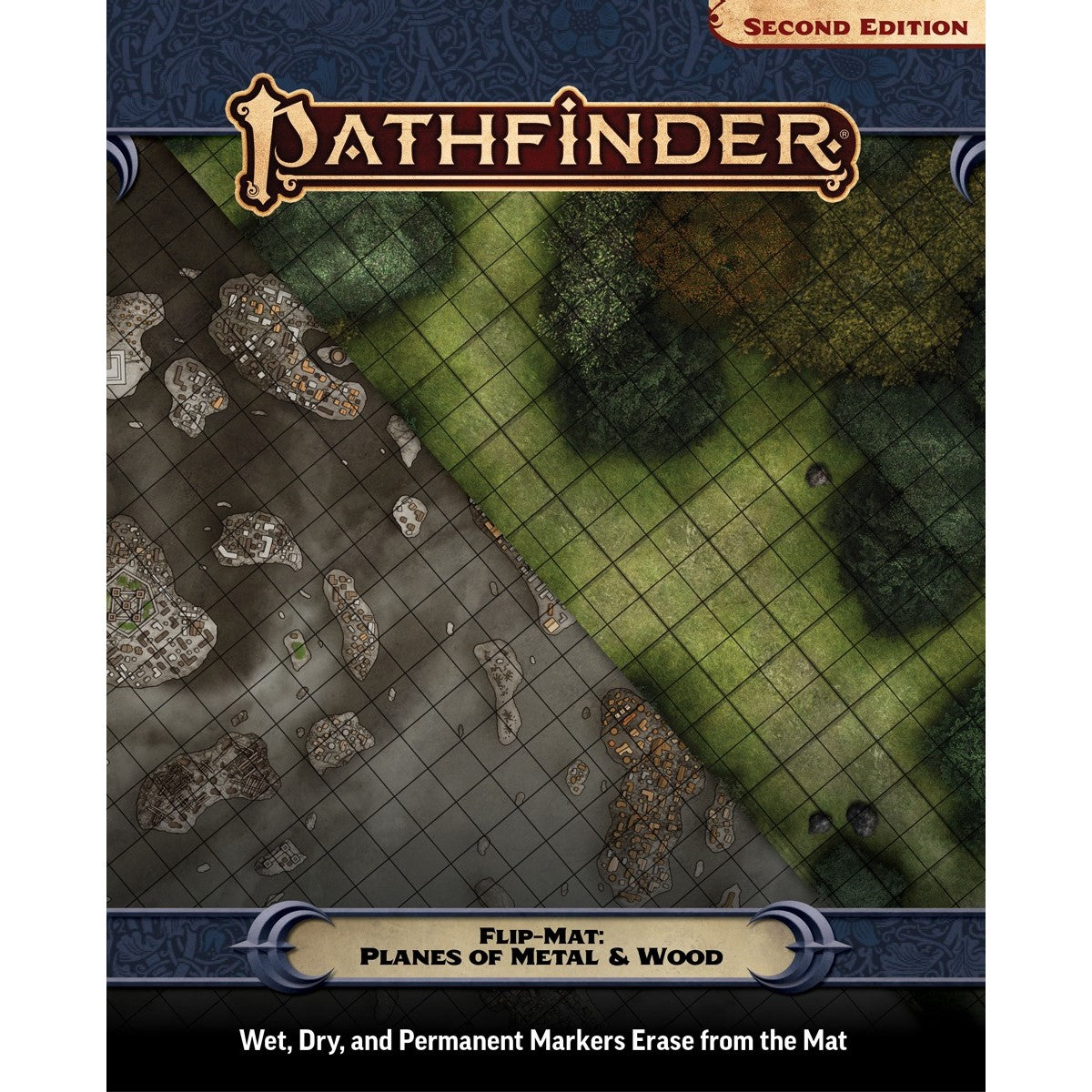 Recently Viewed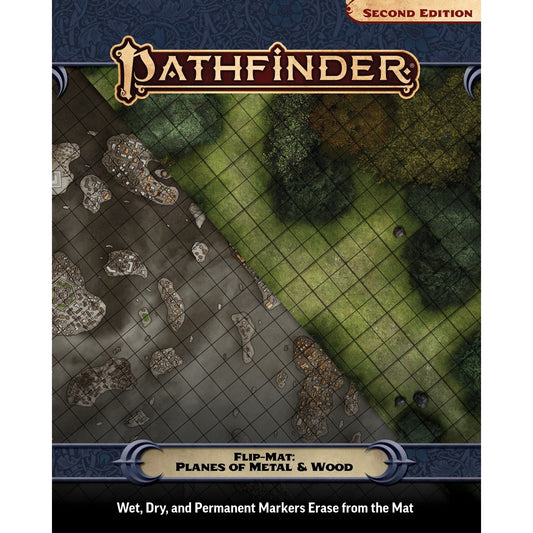 Regular price
$38.00 USD
Sale price
$36.10 USD
Unit price
per