Regular price
$137.00 USD
Regular price
Sale price
$137.00 USD
Unit price
per
Sale
Out of Stock
ETA: Date TBA
Dragons once served as the stewards of this land, commanded by Heavenly decree. Can you live up to their lofty expectations, or will you flounder and fail like countless kingdoms before you? Prophecy is dead and history hangs on a feather; even the slightest breath might change the course of peoples and nations. Strike out and seize your destiny in an uncertain future!
This massive 304-page gazetteer features a look at the history, cultures, and peoples of Tian Xia, with summaries of over 20 distinct nations and kingdoms on, above, and under the continent. It's accompanied by a giant poster map displaying this region of the Pathfinder setting in beautiful detail.
Written by: Eren Ahn, Jeremy Blum, Alyx Bui, James Case, Banana Chan, Connie Chang, Rick Chia, Hans Chun, Theta Chun, Hiromi Cota, Dana Ebert, Basheer Ghouse, John Godek III, Sen H.H.S., Joan Hong, Michelle Jones, Joshua Kim, Daniel Kwan, Dash Kwiatkowski, Jacky Leung, Jesse J. Leung, Monte Lin, Luis Loza, Adam Ma, Liane Merciel, Ashley Moni, Kevin Thien Vu Long Nguyen, Andrew Quon, Danita Rambo, K Arsenault Rivera, Christopher Rondeau, Joaquin Kyle "Makapatag" Saavedra, Kienna Shaw, Philip Shen, Tan Shao Han, Mari Tokuda, Ruvaid Virk, Viditya Voleti, Grady Wang, Emma Yasui, and Jay Zhang.
This deluxe special edition is bound in faux leather with metallic deboss cover elements and a bound-in ribbon bookmark.
View full details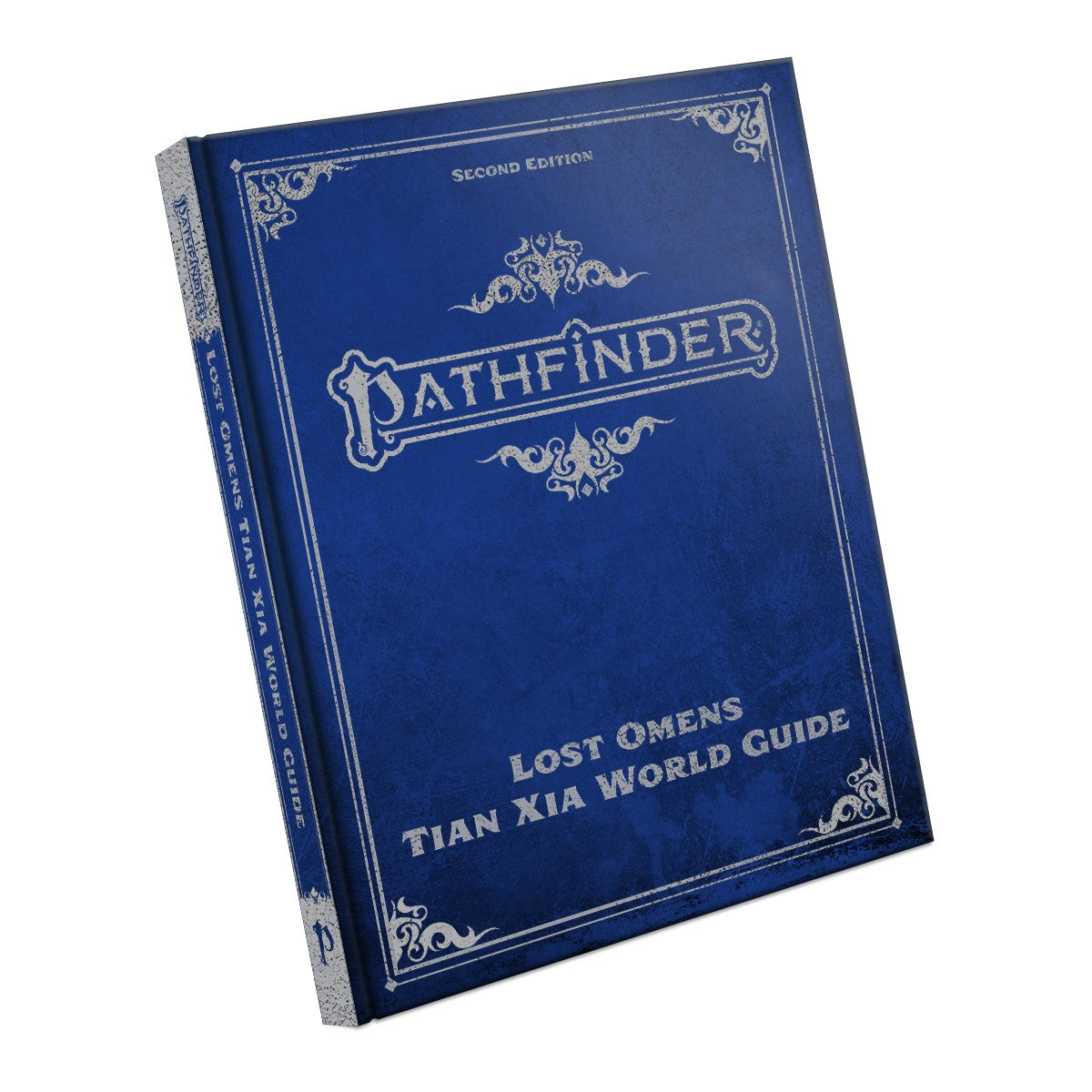 Recently Viewed
Regular price
$137.00 USD
Regular price
Sale price
$137.00 USD
Unit price
per