Regular price
Sale price
$11.00 USD
Unit price
per
Sale
Out of Stock
Phases of the Moon D6
Is it safe to go out in the dark tonight?
The Phases of the Moon d6 can help you make an informed decision. Roll a full moon? Watch for werewolves! Roll a new moon? Don't stub your toe in the dark!
Key Features:
This striking 19mm die will be popular with both Gamemasters and adventurers!
Black with white ink, with each side representing a different phase of the moon.
Use your Phases of the Moon d6 to determine how your adventure should proceed! Or for something more nefarious, if you prefer . . .
View full details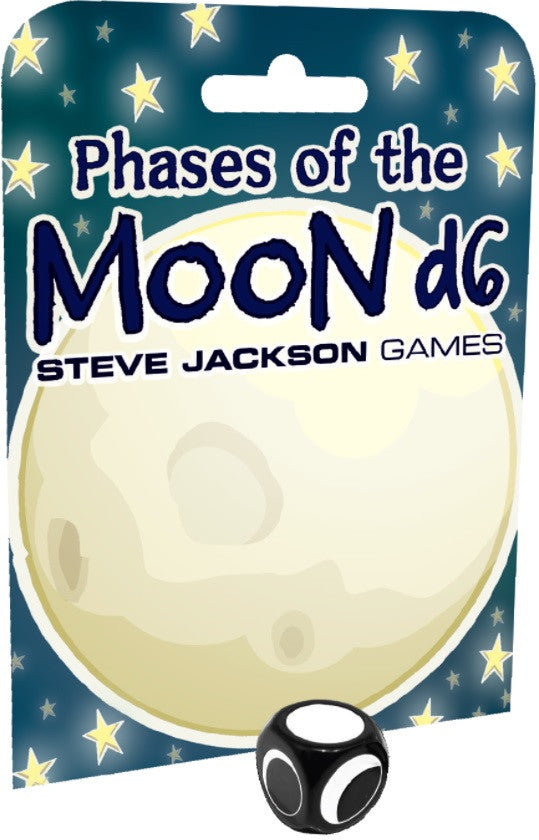 Recently Viewed
Regular price
Sale price
$11.00 USD
Unit price
per