Regular price
Sale price
$1.00 USD
Unit price
per
Sale
Out of Stock
Card Number / Rarity: 186/193 / Uncommon
Card Type / HP / Stage: Stadium / /
Card Text: The attacks of each player's Stage 1 Evolution Pokemon do 10 more damage to your opponent's Active Pokemon (before applying Weakness and Resistance).

This Stadium stays in play when you play it. Discard it if another Stadium comes into play. If a Stadium with the same name is in play, you can't play this card.
SV02: Paldea Evolved Singles. Placeholder Image Provided. The item available is listed in the Title. The item may be similar but not exactly the same as the image (e.g. variation to centering, holofoil pattern or surface detail). Listed cards may have imperfections.
View full details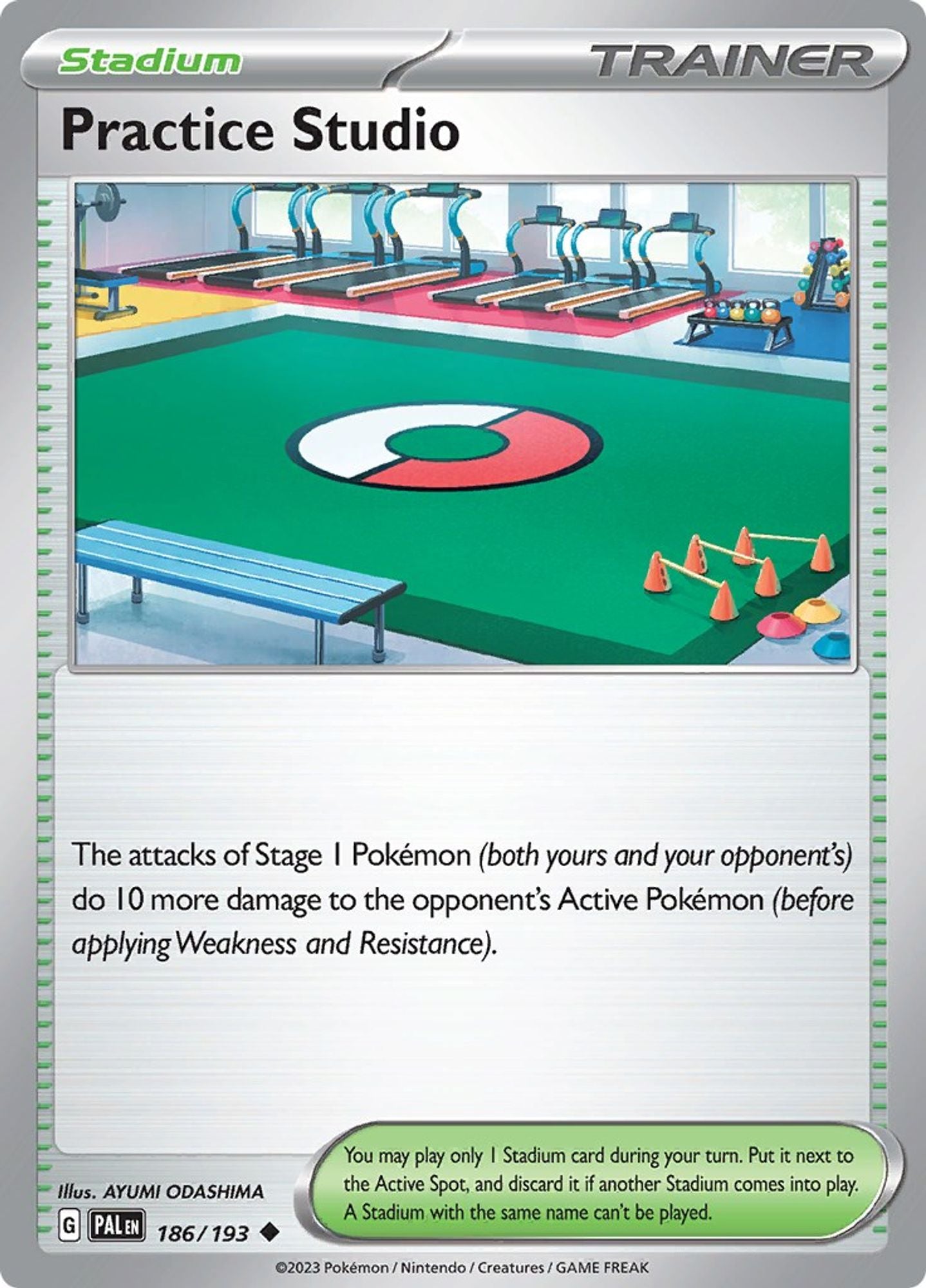 Recently Viewed
Regular price
Sale price
$1.00 USD
Unit price
per