Regular price
$25.00 USD
Sale price
$23.75 USD
Unit price
per
Holiday Sale 5%
Out of Stock
Purrfect Match has a simple premise: each player starts with a set of cats, each of whom differ in their attractiveness...your goal is to convince as many attractive partners as possible to match with your cats.
Each player privately nominates a cat from their hand - and one player publicly reveals their cat, who will then consecutively propose to the others.
If another cat accepts the proposal, congratulations, you have a Purrfect Match and you both get points! If not, continue on and try the next potential partner. A proposer can't go back to a cat they've previously rejected! If the proposing cat hasn't found a partner by the end of the round, then nobody gets points and another proposer is chosen.
Oh, and players can say anything they want at any time to the proposer to convince them to consider their cat over the others.
Simple. Fun. Brutal.
View full details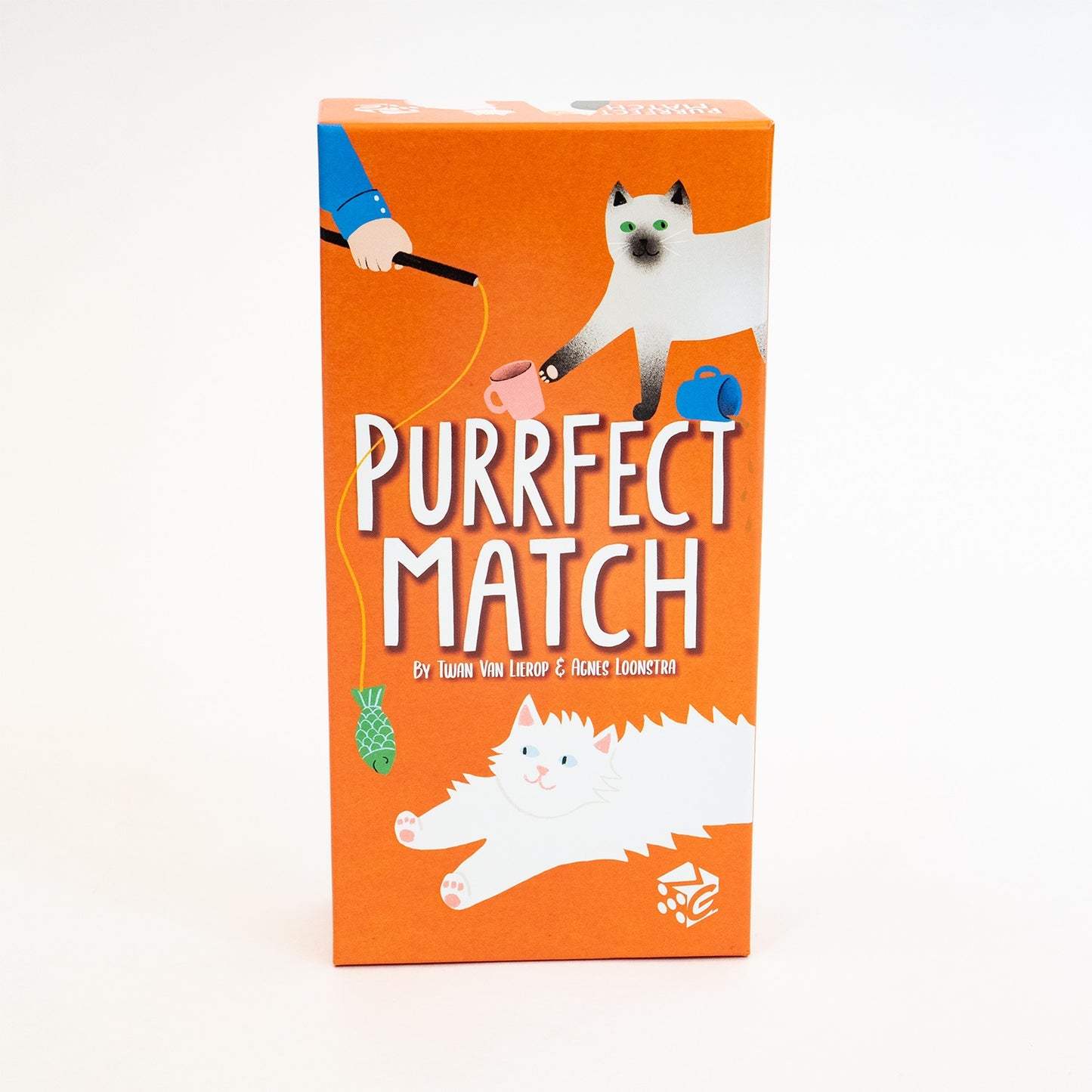 Recently Viewed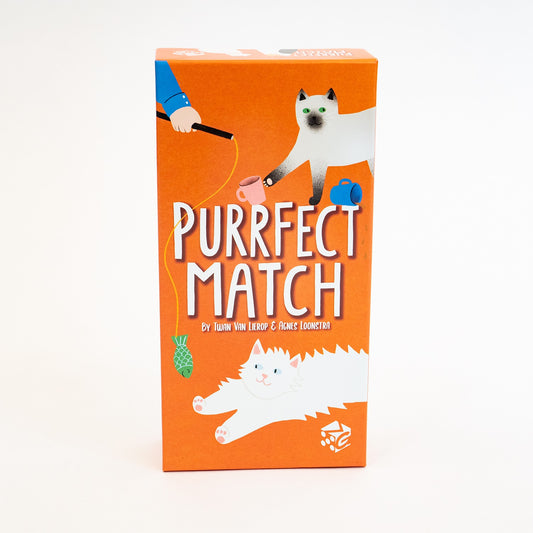 Regular price
$25.00 USD
Sale price
$23.75 USD
Unit price
per