Regular price
Sale price
$31.00 USD
Unit price
per
Sale
Out of Stock
ETA: Date TBA
Book 1: Roads & Ruins focuses on adventures players can have traveling between towns, whether its ambushes on the road, escorting jobs, or crumbling towers found along the way.

A new type of RPG adventure book: The Dungeon Master's Backup Plan. Each 64 page book is packed with system-neutral side quests that can be dropped into any RPG session with ZERO prep!
Not enough time to prep for your upcoming session? QuarterShots is your backup plan. Didn't expect your players to leave town mid-session? No problem! Just flip to a fitting two page adventure and seamlessly continue GMing.
Each adventure starts with a brief summary, to let you quickly pick out the adventure that best fits your game. The rest of the details are presented in small packets of information, so you can easily skim any adventure to get all you need to know to run it, without slowing down the session.
● 64 pages of side quests that defy players expectations and fit into any campaign
● Each adventure is 1 to 2 hours of gameplay - perfect for short sessions or to fill out longer game nights
● Truly system-neutral - compatible with 5e or any other system - there are no game specific mechanics
● The perfect GM backup plan for when players decide to do something you have no plan for
● Requires no preparation - you don't even need to read the entire adventure before you start running it
● Quit worrying about being underprepared - your players will never see you sweat!
View full details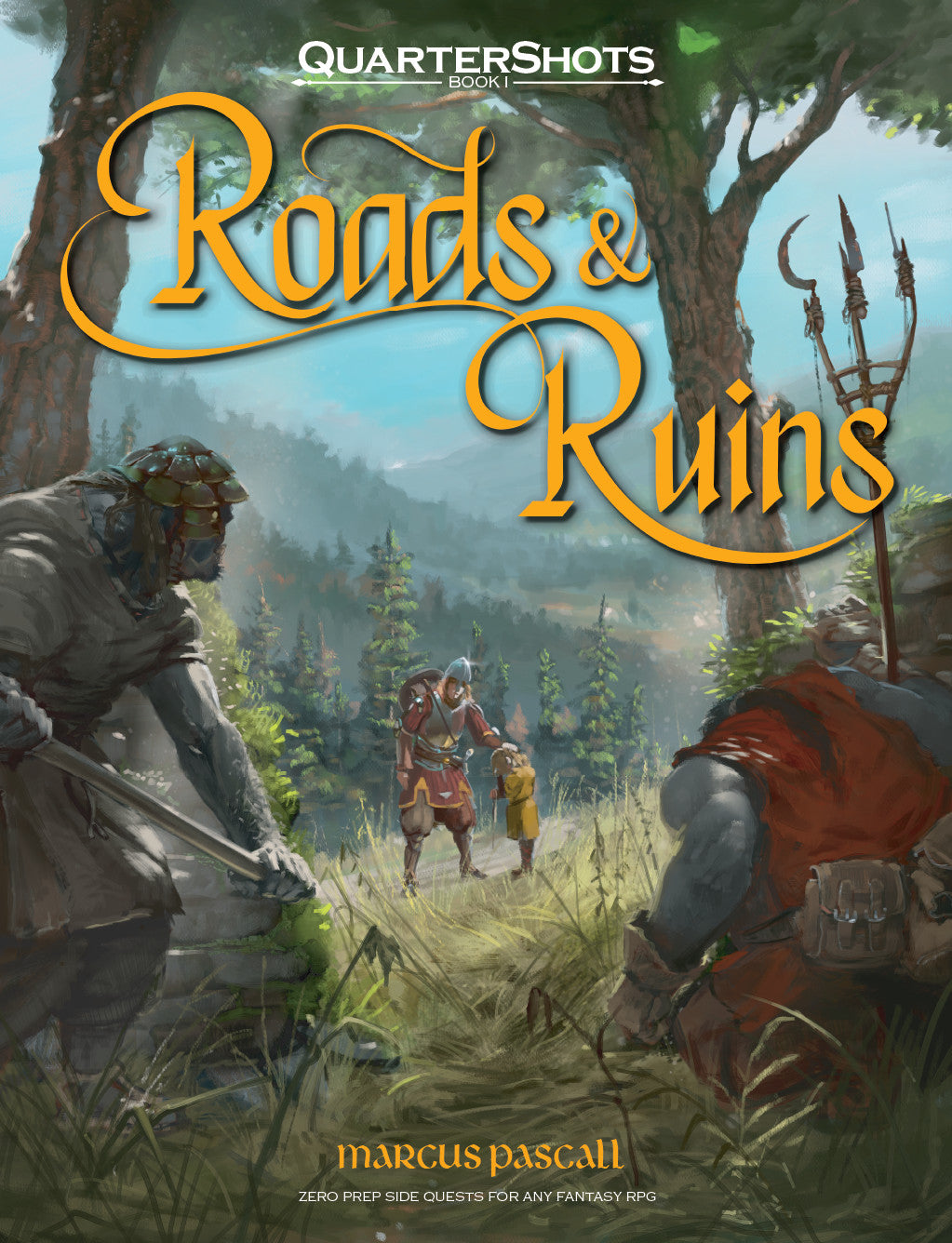 Recently Viewed
Regular price
Sale price
$31.00 USD
Unit price
per