Regular price
Sale price
$33.00 USD
Unit price
per
Sale
Out of Stock
Richard Garfield's Carnival of Monsters Promo Card Bundle
Richard Garfield's Carnival Of Monsters is revamped by VR in 2019!

The carnival is coming, ready to amaze with unusual creatures never seen before!

As the master of your very own Carnival of Monsters, can you present the audience with the spectacle they demand by capturing the most magnificent menagerie of monsters?
The carnival master who can explore the magical lands where these creatures dwell and bring back the finest specimens will know riches and fame galore. But be careful—not all monsters are peaceful, so keep a few hunters on hand to keep them from getting loose!
Richard Garfield's Carnival of Monsters is a card-drafting and set-collecting game for 2 to 5 players, ages 10 and up.
In this approximately 45-minute game, players draft cards from their hands, trying to collect sets of matching lands so they can capture and display exotic creatures to earn victory points.
Along the way, they can hire talented staff to aid their efforts, pursue their own secret goals, or take advantage of fortuitous events. At the end of each season, they must make sure that none of their monsters escape, while the player who can best meet the demands of the audience will be awarded with a bonus!
Plays with 2–5 Players
In About 45 mins
For Ages 12 and above
Mechanics
Card Drafting
Set Collection
View full details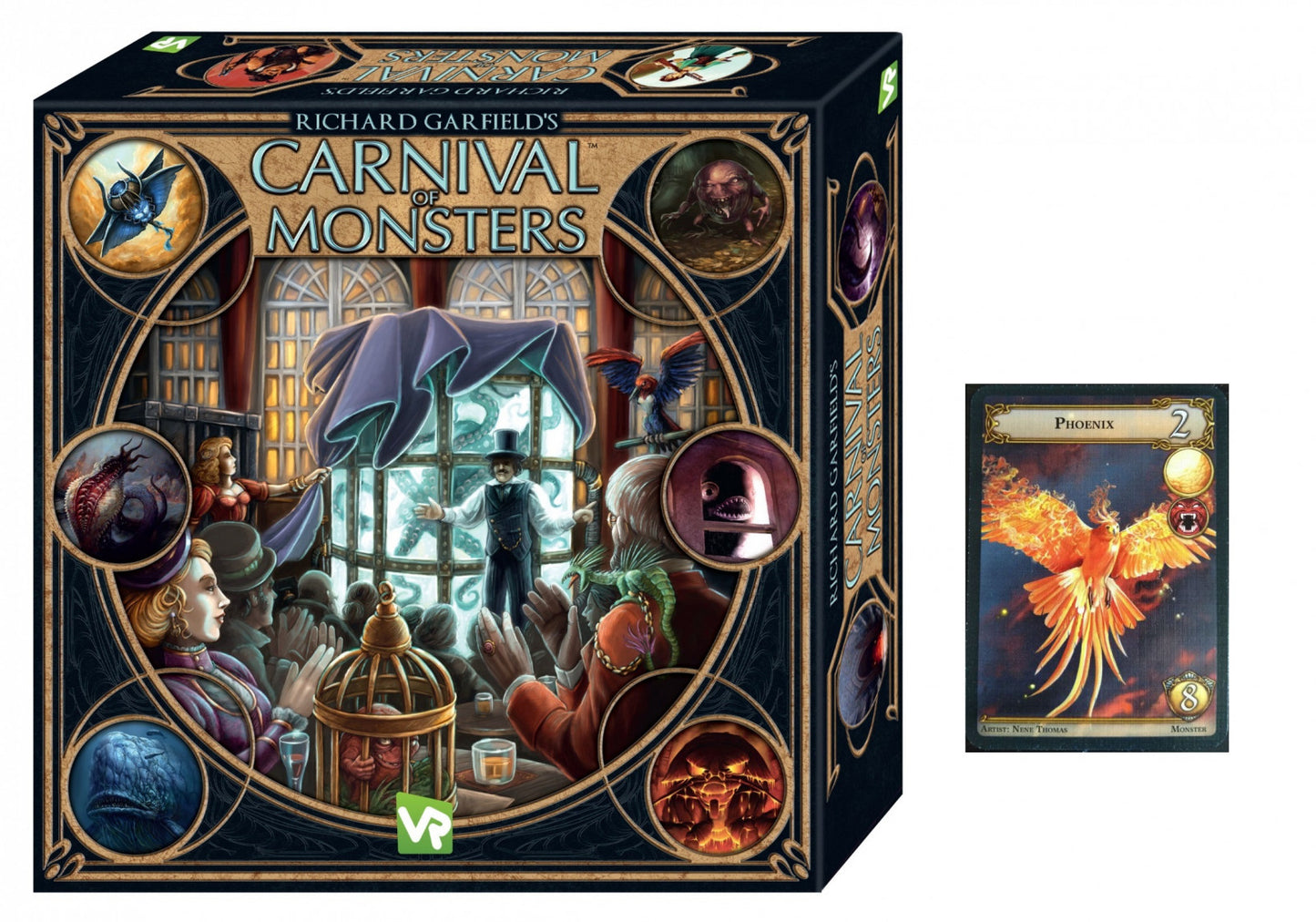 Recently Viewed
Regular price
Sale price
$33.00 USD
Unit price
per