Regular price
Sale price
$82.00 USD
Unit price
per
Sale
Out of Stock
Roll Player Adventures Gulpax's Secret
Your Roll Player characters now join the Heroes Guild, leading you on an epic adventure…
Two thousand years before Azema's return through the gate at Brizoor Waal, the world of Ulos is at peace. But a new era dawns: In order to unify Ulos under a single banner, Queen Gimnax establishes the nation of Nalos. Others band together, forming the Dragul Alliance to resist the steadily growing kingdom of the Gnomish queen. Meanwhile, Ulos's greatest inventor, Gulpax the Crafter, builds a mysterious device of tremendous power deep in the Frozen Expanse. The peace enjoyed across Ulos, threatens to come undone.
With war on the horizon, it's a dangerous time to be a hero. You'll make allies and enemies, unravel the crafter's mystery, and decide the fate of Ulos. Lend your unique skills to uncover Gulpax's Secret. Who will gain the upper hand in the upcoming great war?
Roll Player Adventures: Gulpax's Secret is a new seven-adventure campaign for the critically-acclaimed, co-operative storybook board game for 1-4 players. Players take on the role of fantasy heroes to face new challenges, explore new environments, meet new characters in the world of Ulos, and make meaningful decisions that change the story.
Gulpax's Secret requires the Roll Player Adventures base game to play. Embark on a heroic journey with your hero! Pick from one of eighteen pre-generated characters or a host of additional characters - either from thirty-six pre-generated characters from Adventures or any completed character from Roll Player.
View full details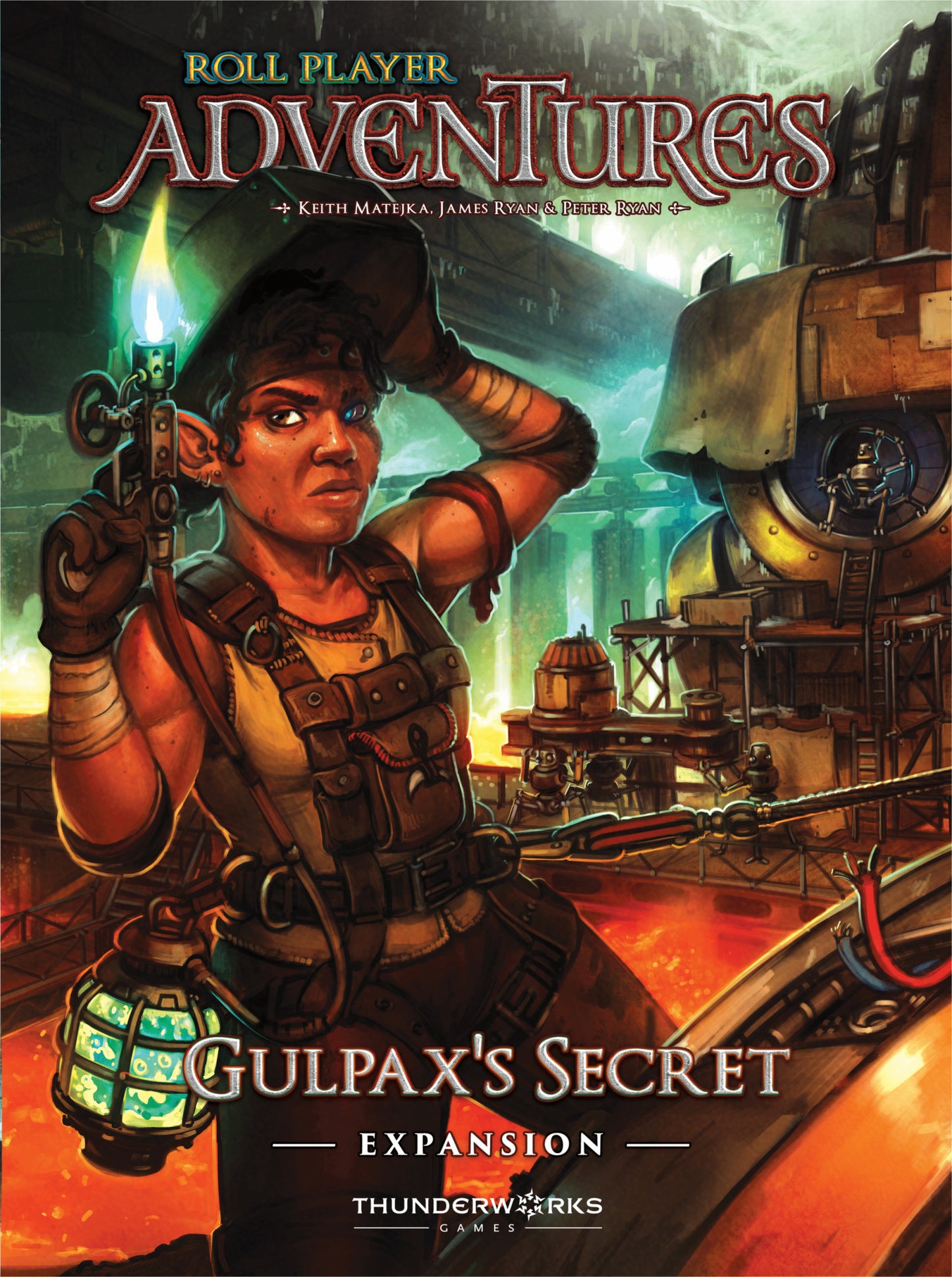 Recently Viewed
Regular price
Sale price
$82.00 USD
Unit price
per