Regular price
Sale price
$7.00 USD
Unit price
per
Sale
Out of Stock
At Scale75, we have developed a new range of paints that will enable you to paint these figures easily, quickly and with incredible results. We'd like to introduce you to INSTANT COLORS, a range of paints for players developed by Scale75, featuring all the qualities you need to get the most out of the experience. Your miniatures will smash it! We need your assistance to create our potions and delivering them to you.
1) SPEED! Does it take forever for you to paint your armies? With INSTANT COLORS you'll reduce your painting time significantly. You'll only need a single coat to achieve extraordinary results. Say goodbye to long painting sessions for a single figure. In the blink of an eye!
2) QUICKNESS! How many times have you left a figure half-painted? With these new paints, the painting method is much more fun and, above all, quick, as you don't need so much dedication and technique. The final result with INSTANT COLORS will blow you away. Go!
3) KNOWLEDGE! Why do you have to follow such complicated techniques when all you want to do is play and make your miniatures look cool on the board? No more 'I'll never be able to do that,' or 'I don't have the time or the inclination to do that...' Take the lid off your favorite INSTANT COLORS potions, apply the paint and get instant results! Now you have the knowledge!
4) PRECISION! Coats and coats of highlights and shadows to get volume in your miniatures? With our paints, you'll achieve that depth effect, highlights and shadows. INSTANT COLORS creates that effect for you, using a very simple technique. A SINGLE COAT. The paint knows where you want it to be. Let it go!
5) ALCHEMY LAB! Mixing colors and adding thinner all day without getting the right mixture? There's a reason why you didn't study alchemy! The mixture and formulation of INSTANT COLORS is designed so that it doesn't have to be mixed with water or any other thinner. Work directly from the container or from your palette. Forget about giving consistency to the paint to achieve transitions, effects or coats. We've gently warmed up the potion and added the necessary ingredients so you don't have to worry! Hocus Pocus!
View full details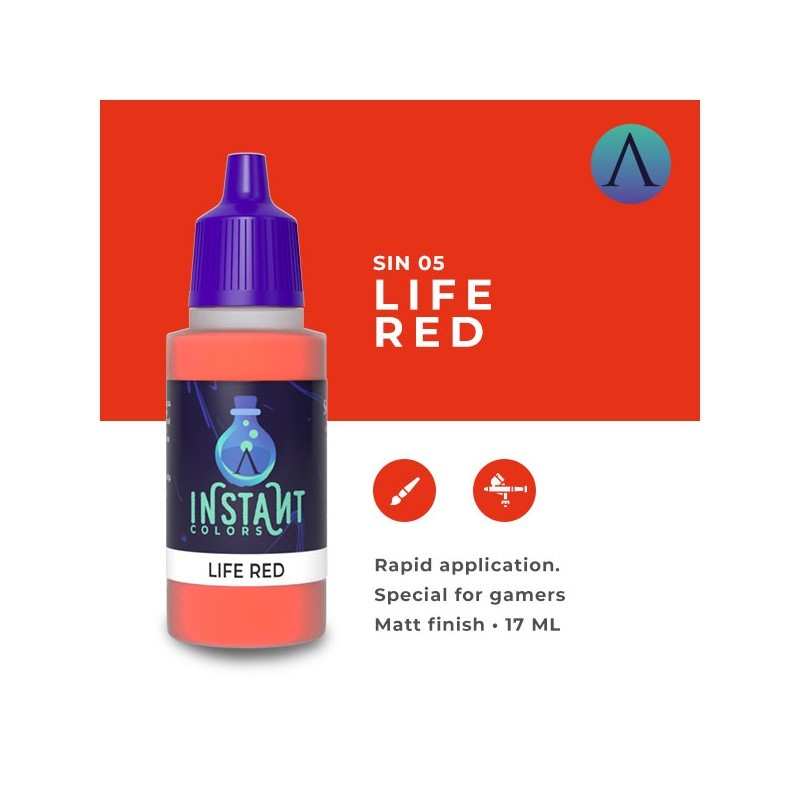 Recently Viewed
Regular price
Sale price
$7.00 USD
Unit price
per