Regular price
Sale price
$14.00 USD
Unit price
per
Sale
Out of Stock
Snake Oil Booster Shot Expansion
In the old west, the sly snake oil salesman had a special talent. He could get the most skeptical customer to buy the most dubious products. Now it is your turn! Invent your own zany two-word products – Rumor Mirror! Burp Balloon! – and sell them to all types of wacky customers. If the customer chooses your product, you win! 
AWARD-WINNING: This National Mensa Competition Winner is sure to become a classic. Fast gameplay and simple rules make Snake Oil the perfect party game.
Snake Oil Booster Shot expands the Snake Oil Base game! with over 15 million new play combinations!
Ages 10+
3-10 Playes
20-30 Min Play Time
Contents:
170 Fresh Word Cards
15 Fresh Customer Cards
View full details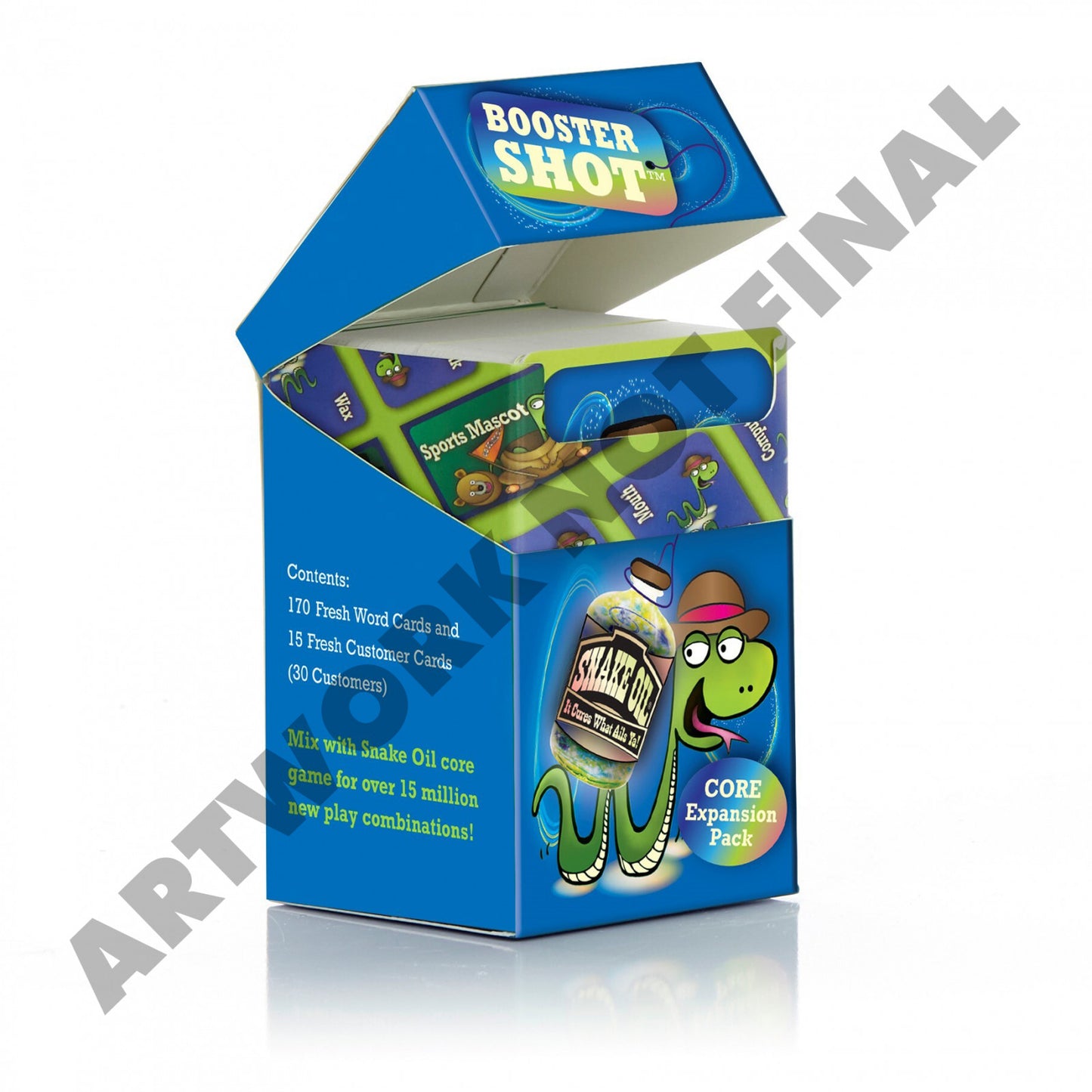 Recently Viewed
Regular price
Sale price
$14.00 USD
Unit price
per