Regular price
$2.00 USD
Sale price
$1.90 USD
Unit price
per
Holiday Sale 5%
Out of Stock
Card Number / Rarity: 189/193 / Uncommon
Card Type / HP / Stage: Item / /
Card Text: Discard 2 cards from your hand. (If you can't discard 2 cards, you can't play this card.) Put 4 basic Energy cards from your discard pile into your hand. (You can't choose a card you discarded with the effect of this card.)

You may play as many Item cards as you like during your turn.
SV02: Paldea Evolved Singles. Placeholder Image Provided. The item available is listed in the Title. The item may be similar but not exactly the same as the image (e.g. variation to centering, holofoil pattern or surface detail). Listed cards may have imperfections.
View full details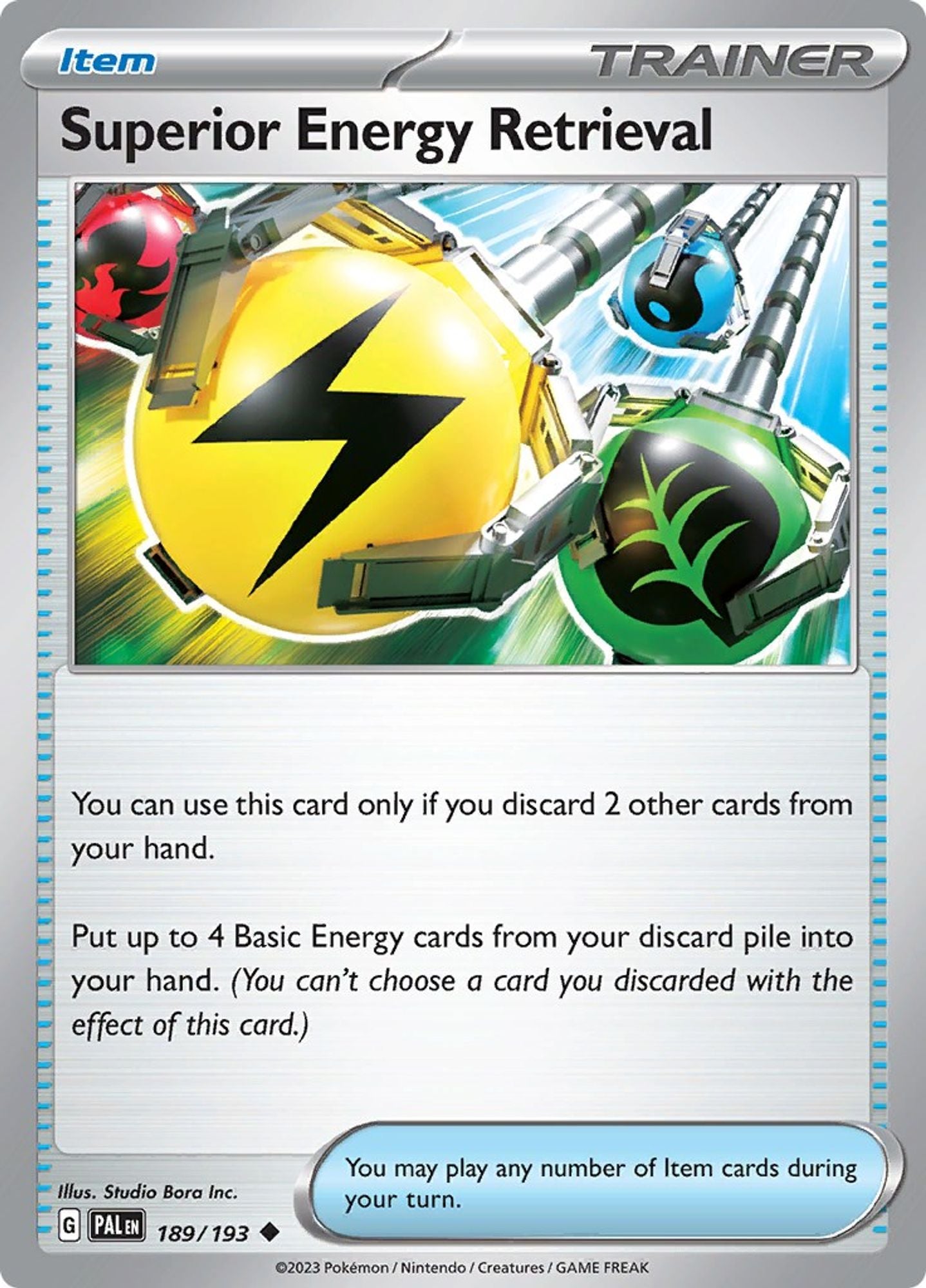 Recently Viewed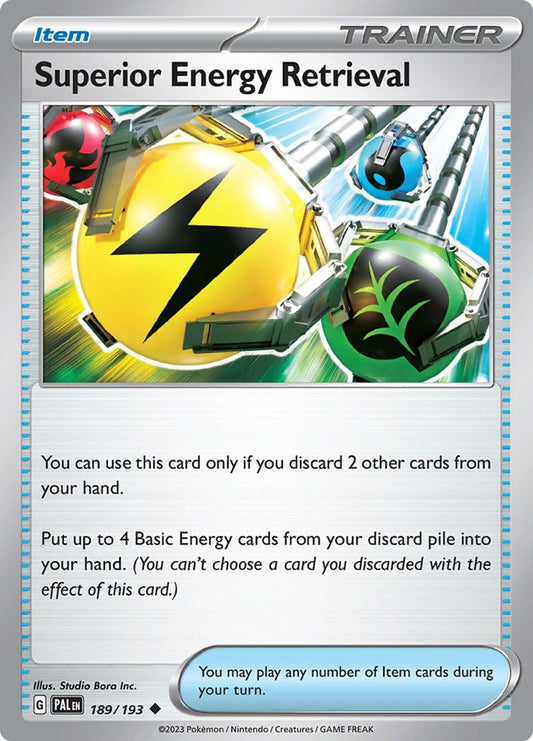 Regular price
$2.00 USD
Sale price
$1.90 USD
Unit price
per