Regular price
Sale price
$67.00 USD
Unit price
per
Sale
Out of Stock
The Town includes a 5e adventure: Gang of Thieves
The town of Holdthorpe is not what it used to be. Ever since the arrival of a band of brothers known as The Five Rings, the entire town has been veiled in a grey haze that keeps visitors from ever leaving. Robbed of its former splendour, Holdthorpe has become a home to bandits, vagabonds, and lowlifes drawn to the arcane artifact that the Five Rings hold in their possession.
What is Tenfold Dungeon?
Tenfold Dungeon™ is the solution for compact and affordable tabletop terrain to use with any dungeon-crawling board games, RPGs and wargames, all made from the box it comes in.
The TFD system provides a fully immersive, right-out-the-box 3D setting for your D&D, Pathfinder, Starfinder and many other RPG games. With amazingly detailed art printed in every box (inside and out), and 1x1" grids discreetly layered into the environment, Tenfold Dungeon provides a high-quality, atmospheric play space for all your tabletop needs.
With its compact, lightweight design and inside-the-box capacity, it's never been easier to take your high-octane adventures with you - wherever you go. Pack your rules, your minis and your dice inside the very boxes that will turn into your 3D scenery!
View full details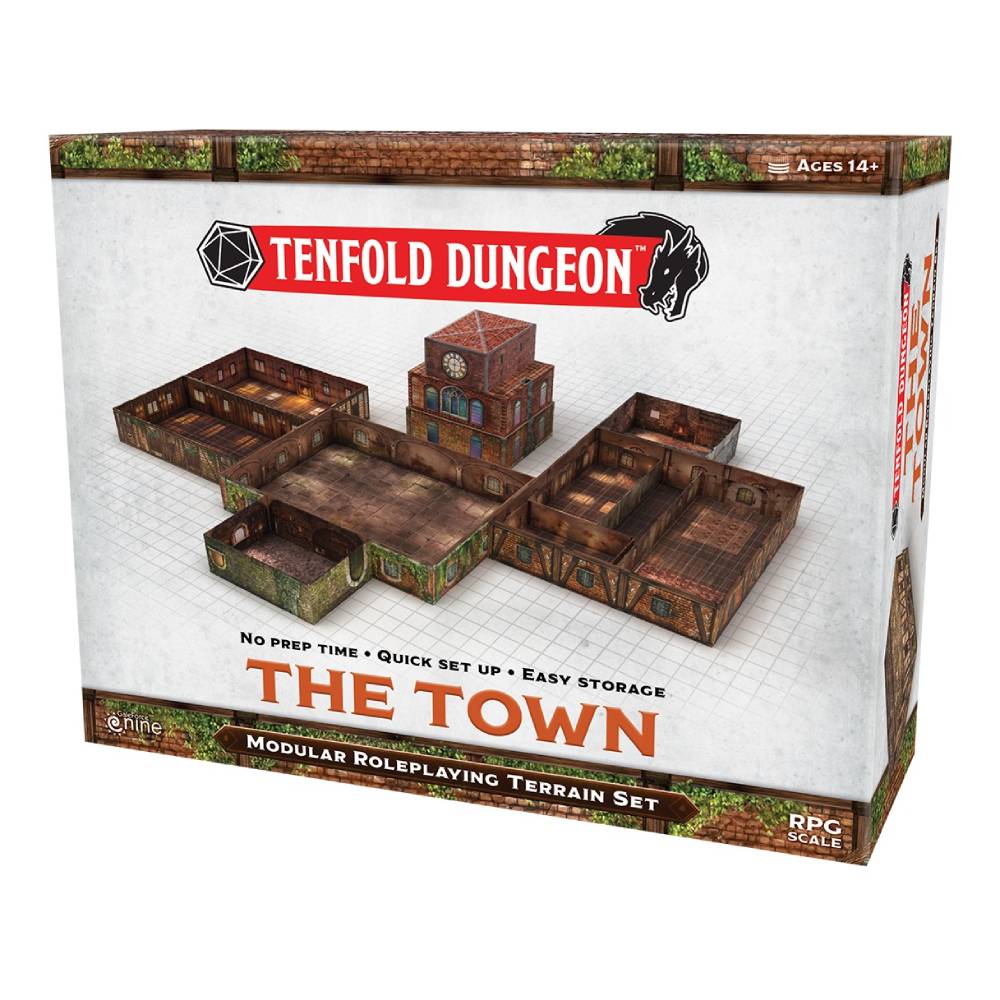 Recently Viewed
Regular price
Sale price
$67.00 USD
Unit price
per