Regular price
Sale price
$12.00 USD
Unit price
per
Sale
Out of Stock
ETA: Date TBA
A fast play adventure for The Esoterrorists
From one of the authors of Spirit of the Century
Not all miracles are holy
Jonathan Bentley, millionaire financier, has been raised from the dead at a Los Angeles charity ball by self-styled "psychic to the stars" Cassandra Madrigal.
Is Bentley really alive, or in some other state? What is his wife Grace's involvement? Is Madrigal an agent of esoterror, and how deep does the conspiracy go?
Your team of investigators must range far afield to find the answers, from the opulence of high society, to the dangers of The Core and Skid row, through mansions, through hospitals and the morgue.

Profane Miracles is designed for a group of 3-6 players looking for a fast-paced, action-packed adventure to set the blood pumping with easy pick up and play action.
If you can avoid heavily armed criminals and survive the machinations of esoterror agents unscathed… it will be a miracle.
View full details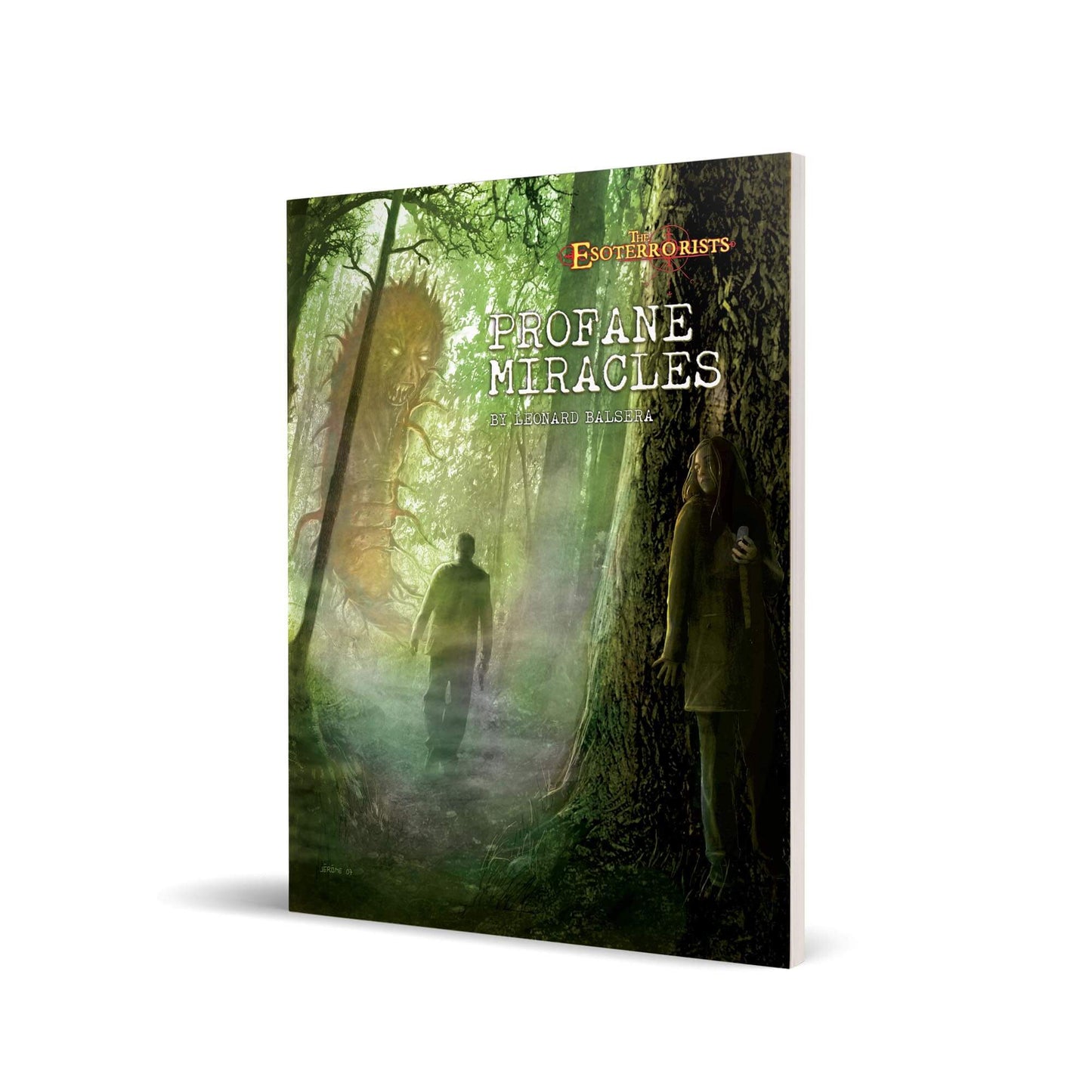 Recently Viewed
Regular price
Sale price
$12.00 USD
Unit price
per