Regular price
Sale price
$24.00 USD
Unit price
per
Sale
Out of Stock
ETA: Date TBA
It's the greatest WHODUNIT of our time... or a new low for "Presidential Harassment!"
It's the greatest WHODUNIT of our time... or a new low for "Presidential Harassment!"
Shannon Wheeler, Eisner Award-winning New Yorker cartoonist (Too Much Coffee Man, Sh*t My President Says, God is Disappointed in You), and veteran journalist Steve Duin (The Oregonian, Comics: Between the Panels, Oil and Water) turn their critical eye on the Mueller Report--a comprehensive, understandable, and readable graphic novel version of the book every patriot needs.
Fight the spin spewing forth from both parties and political pulpits and check out this graphic novel that brings a 400-page legal document down to size. Wheeler and Duin, in graphic form, bring to life scenes detailed in the report: from the infamous Trump Tower Meeting of 2016 to Trump exclaiming "I'm f*cked" upon finding out he was the subject of investigation. It's in the report and it's in the graphic novel!
The Mueller Report: Graphic Novel borrows style from classic private detective yarns, complete with a villainous rogues' gallery, nail-biting cliffhangers, and a lone lawman standing proud against the wave of crime.
See Trump berate his Attorney General. Watch a petulant Commander-in-Chief lob insults at the White House counsel. Witness the "witch hunt" as it happened, cataloged as only the top lawman in the country could!
This staggering laundry list of questionable contacts, misleading statements, unreported engagements, and possible coordination--enough to stun any student of the U.S. Constitution--is laid bare with a cold, satirical edge.
You'll laugh. You'll cry. You may Tweet in anger. But most importantly, you will be reading the report for yourself!
View full details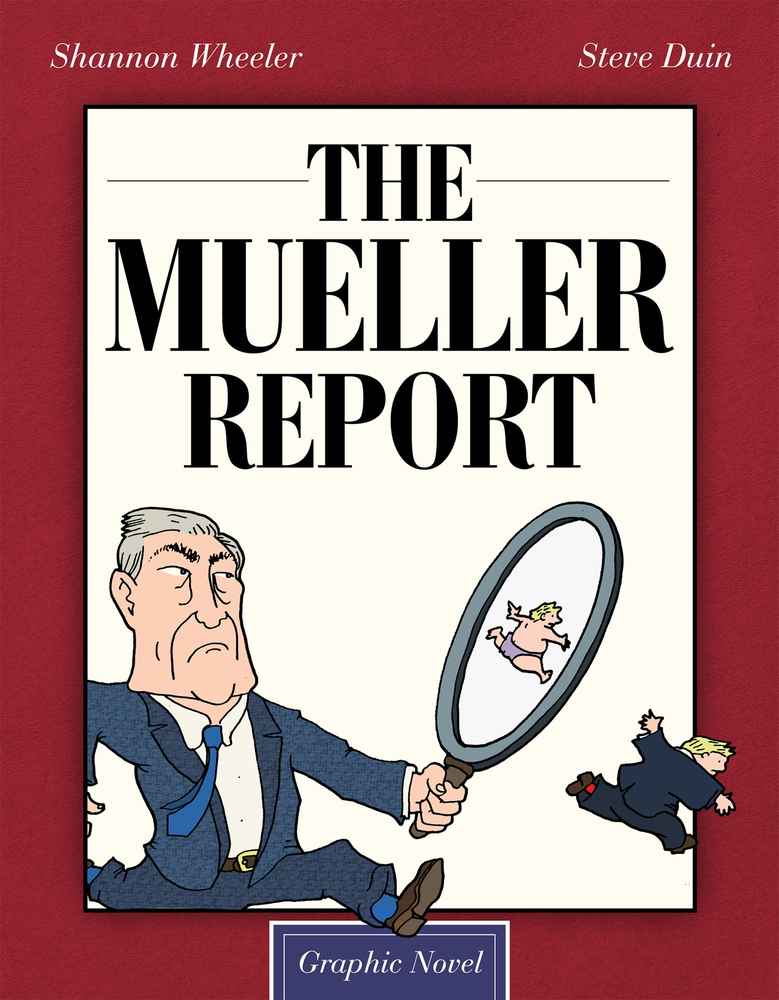 Recently Viewed
Regular price
Sale price
$24.00 USD
Unit price
per