Regular price
Sale price
$65.00 USD
Unit price
per
Sale
Out of Stock
ETA: Date TBA
Trigun is a worldwide manga and anime sensation!
Trigun Deluxe Edition collects Trigun Volume 1 and 2 in a beautiful hardcover featuring nearly 700 pages of Yasuhiro's Nightow's signature creation, collected for the first time in its original oversized format!
On the forbidding desert planet of Gunsmoke, a sixty billion double-dollar bounty hangs over the head of Vash the Stampede, a pistol-packing pacifist with a weapon capable of punching holes in a planet. Every trigger-happy psycho in creation is aiming to claim Vash dead or alive--preferably dead!--and although Vash believes in nonviolence, he won't go down without a fight. And when Vash fights, destruction is sure to follow!
This Deluxe Edition features:
The original 7" X 10" page format.
Faux leather cover with foil stamping and burnishing.
A bookmark ribbon.
Collects Trigun Volume 1 and 2.
View full details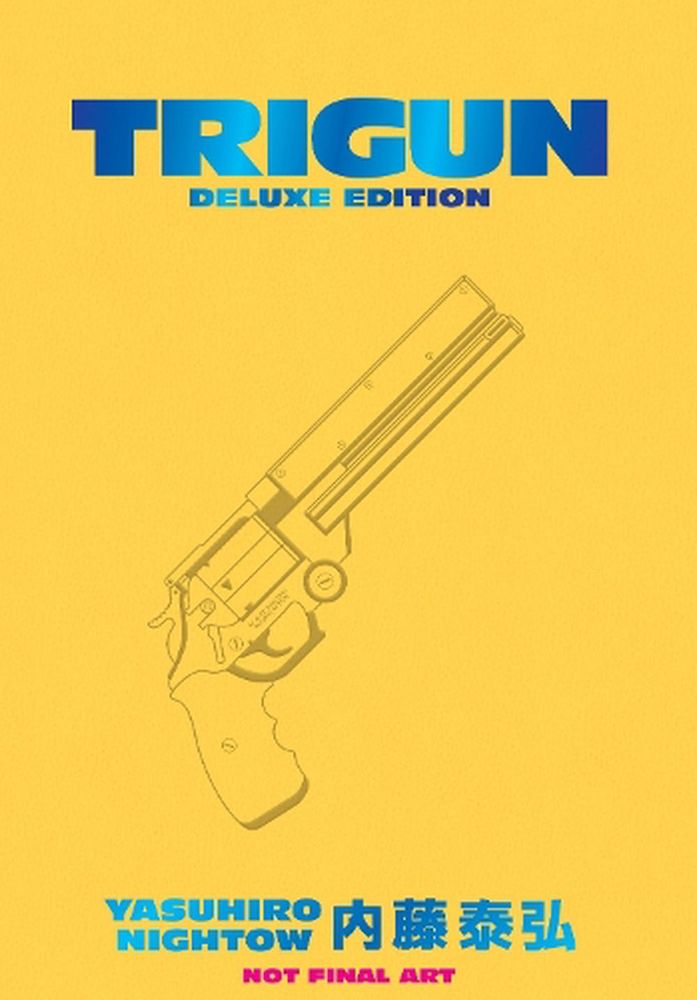 Recently Viewed
Regular price
Sale price
$65.00 USD
Unit price
per