Regular price
Sale price
$37.00 USD
Unit price
per
Sale
Out of Stock
Unsolved Case Files Avery and Zoe Gardner
DAVENPORT, OR - At 4:23 this morning, a man broke into a remote lake house where 19 year-old twins Avery and Zoey Gardner were asleep. The unidentified man murdered Avery and abducted Zoey before first responders could arrive.
Police departments across two states are hunting for Avery's killer and her twin sister Zoey, but neither has been found.
Homicide detective, Angie Cullen, made a breakthrough in the case but then mysteriously disappeared. She left her detective's notebook behind but authorities aren't sure what to make of it.
​
The killer is on the loose. Can you solve the case and get to Zoey, and also find the detective, before it's too late?
In order to solve this active murder mystery game you'll need to find 3 separate clues. First find out who the accomplice is. Then identify the killer. And finally, save Detective Cullen. With 3 different mysteries to solve in order to play the game, this case will challenge your investigative abilities.
To get past each step of the case you'll need to visit an online answer page that requires you to prove you cracked it. If you don't have the answer right you can keep investigating without being spoiled by the right answers.
View full details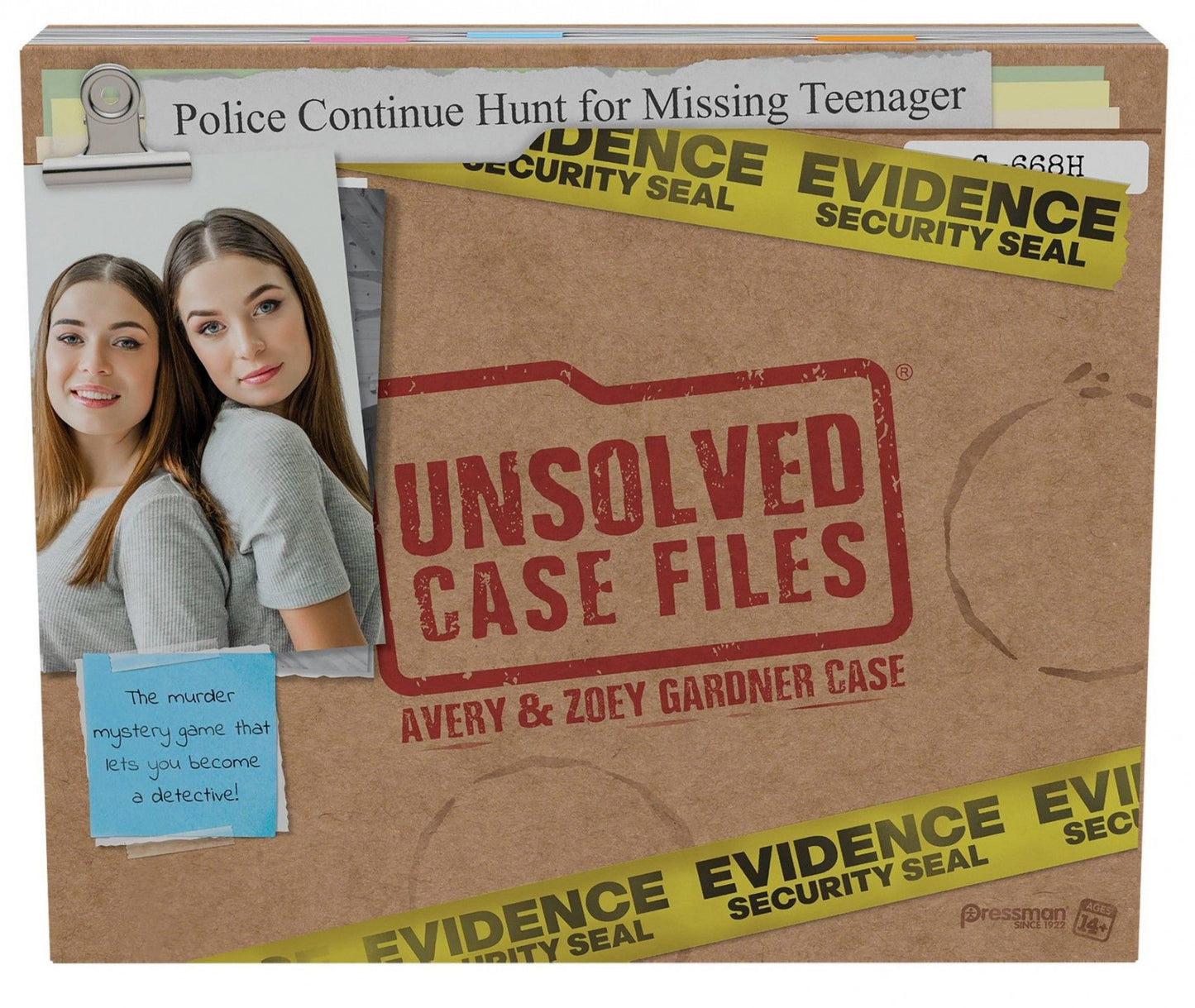 Recently Viewed
Regular price
Sale price
$37.00 USD
Unit price
per