Regular price
Sale price
$2.00 USD
Unit price
per
Sale
Out of Stock
Card Number / Rarity: 197/197 / Uncommon
Card Type / HP / Stage: Tool / /
Card Text: If the Pokémon this card is attached to is Knocked Out by damage from an attack from your opponent's Pokémon, put 4 damage counters on the Attacking Pokémon.
You may attach any number of Pokémon Tools to your Pokémon during your turn. You may attach only 1 Pokémon Tool to each Pokémon, and it stays attached.
SV03: Obsidian Flames Singles. Placeholder Image Provided. The item available is listed in the Title. The item may be similar but not exactly the same as the image (e.g. variation to centering, holofoil pattern or surface detail). Listed cards may have imperfections.
View full details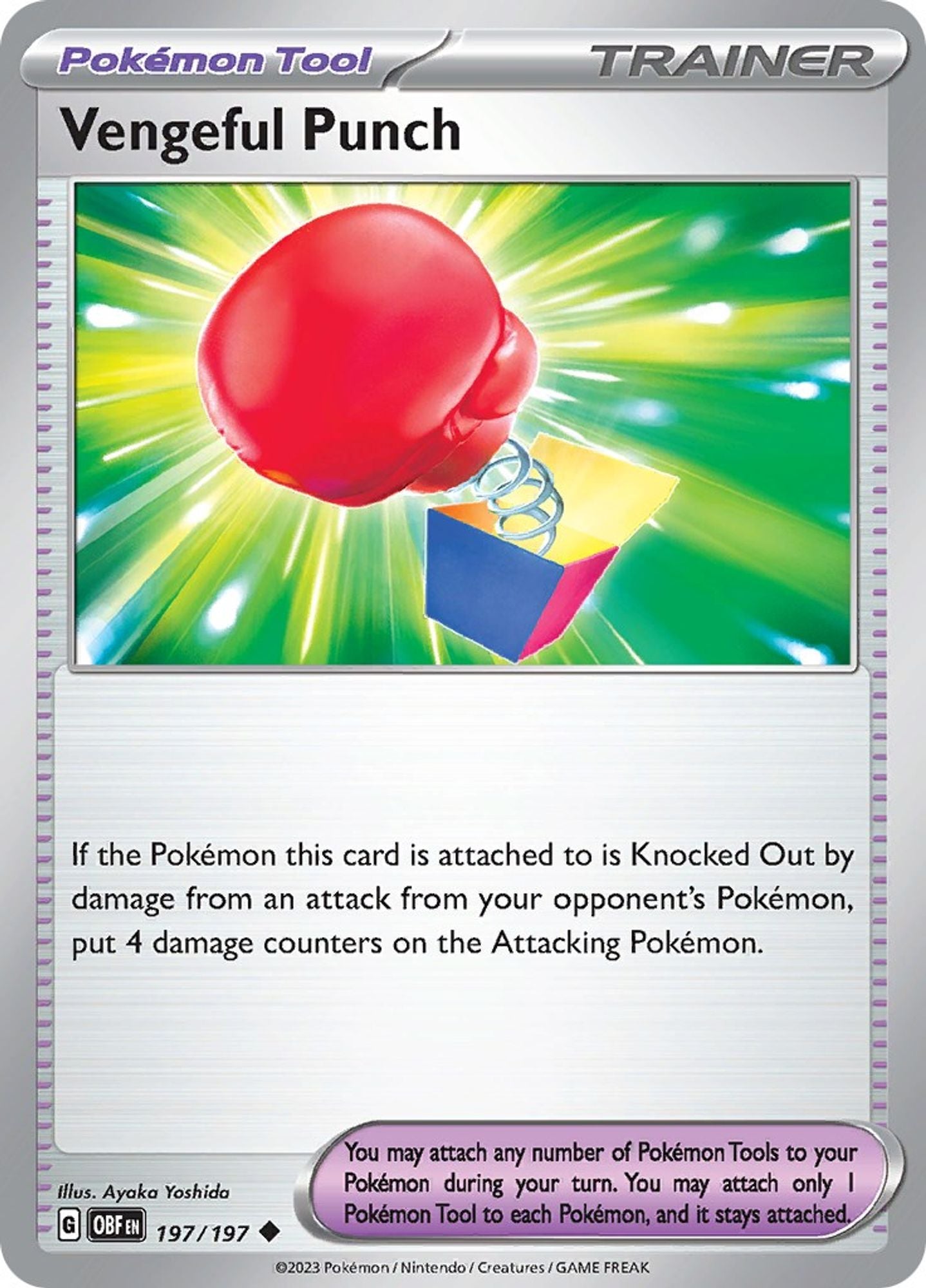 Recently Viewed
Regular price
Sale price
$2.00 USD
Unit price
per