Regular price
$169.00 USD
Regular price
Sale price
$169.00 USD
Unit price
per
Sale
Out of Stock
Welcome to Part 2 of the revised and updated Director`s Cut of the Enemy Within, one of the most highly regarded roleplaying campaigns ever written! Death on the Reik carries on from where Enemy in Shadows left off, taking your brave heroes on a grand adventure up and down the remarkable, Reik, the largest river in the Old World.
Companion Includes:
The next two adventures of the Enemy Within campaign: Death on the Reik, and The Wittgenstein Horror, both of which are revised and updated by Graeme Davis, legendary WFRP author, and one of the original writers of the campaign.
A selection of 'Grognard Boxes' that add entirely new ways to play through the adventures, ensuring even those who have played the Enemy Within campaign before will find Death on the Reik fresh and new.
A complete guide to 'River Life of the Empire', detailing everything required to take your games of WFRP to the dangerous rivers of the Empire.
View full details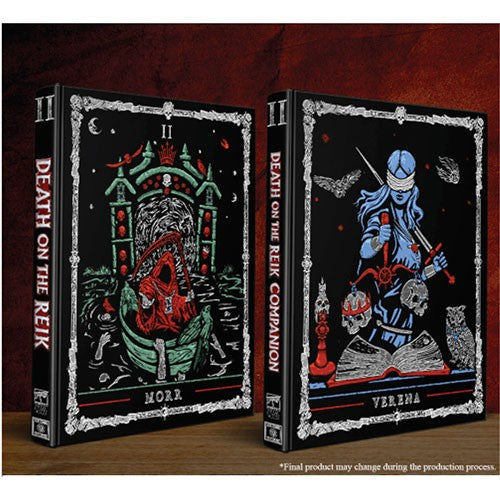 Recently Viewed
Regular price
$169.00 USD
Regular price
Sale price
$169.00 USD
Unit price
per