Regular price
$356.00 USD
Regular price
Sale price
$356.00 USD
Unit price
per
Sale
Out of Stock
ETA: Date TBA
Whether standing tall at the edge of the wilds or bordering a city gate, the watchtower is a stone testament to the vigilance and protection provided by noble monarchs and vicious tyrants alike. Regardless of its origins, the watchtower is a recurring set piece in medieval fantasy that your players can now experience with the WizKids: Watchtower Boxed Set!
The 14-inch tall Watchtower is the perfect centerpiece of any tabletop battlefield. It is easy to assemble with friction-fit pieces, such as removable windows, buttresses, and crenellations whose strategic exclusion can give your building a battle-damaged look. 
The Watchtower is comprised of three complete levels that can be separated and laid side by side to put a dynamic twist on combat and exploration. Each level has a floor utilizing new two-sided WarLock Tiles floor tiles. The portcullis is even magnetized to allow the gate to remain open or closed at your discretion!
Lower the gates, prepare for battle, and pair the Watchtower with the WizKids War Machines Ballista, Battering Ram, Catapult, and Trebuchet for an unforgettable medieval military campaign!
View full details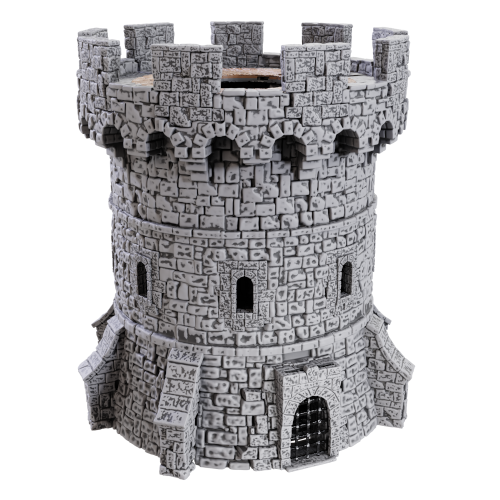 Recently Viewed
Regular price
$356.00 USD
Regular price
Sale price
$356.00 USD
Unit price
per