Regular price
Sale price
$37.00 USD
Unit price
per
Sale
Out of Stock
ETA: Date TBA
T-70 (Light Tank)
With over 8,000 tanks built during the war, the T-70 was the mainstay of Soviet light tank units. Its high Initiative and the Light Tank rule make it an excellent option to support slower tanks in the Platoon where it can help them maximise their damage potential.

IS-2 (Heavy Tank)
The IS-2 is a Soviet heavy tank, named after the Soviet leader Joseph Stalin. It was developed and saw combat during World War II and saw service in other Soviet allied countries after the war. Featuring a high Firepower and the Big Gun rule, the IS-2 will win most head-to-head shootouts.

ISU-152 (Tank Destroyer)
Unofficially nicknamed zveroboy, this "beast killer" was built in response to the increasing numbers of German heavy tanks appearing on the battlefields of the Eastern Front. The ISU-152 has excellent Survivability and features a powerful gun with an increased chance of causing Critical Hits on enemy tanks.
Contains:
- 3 painted plastic tanks
- 3 tanks cards
- 15 upgrade cards
View full details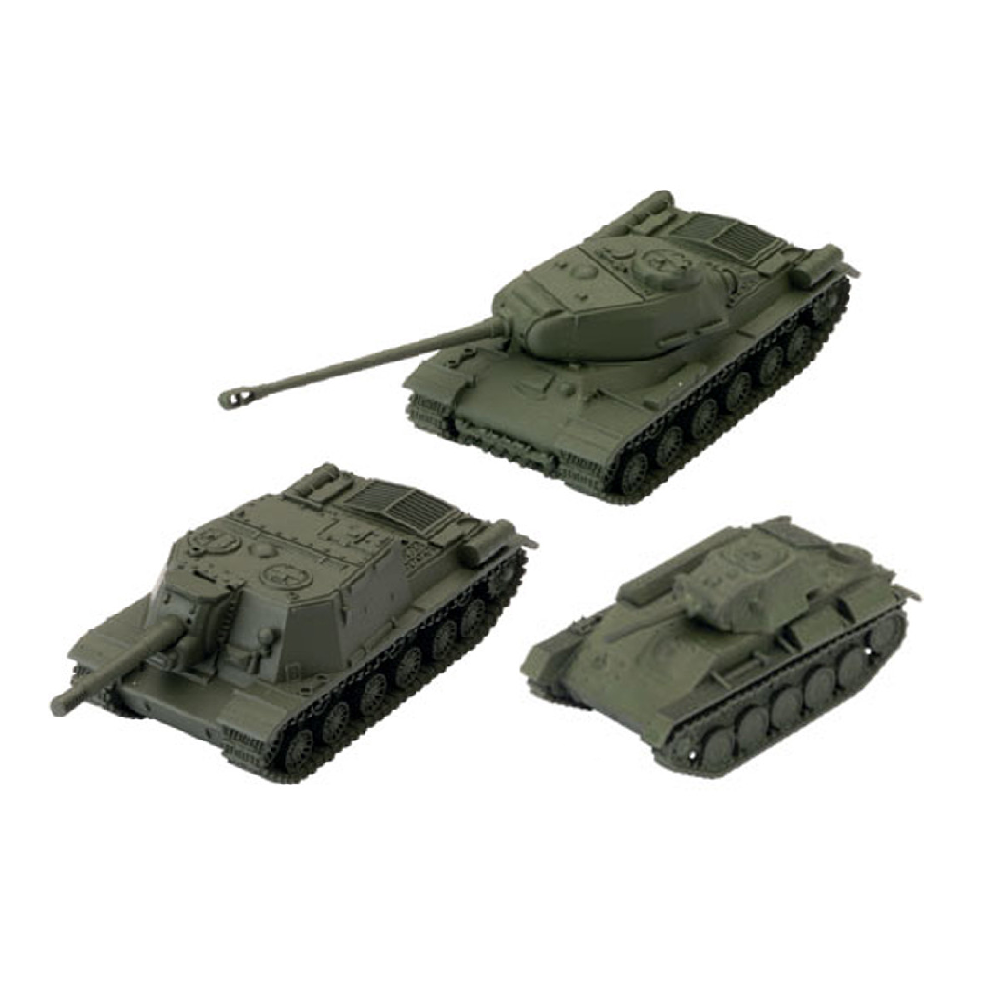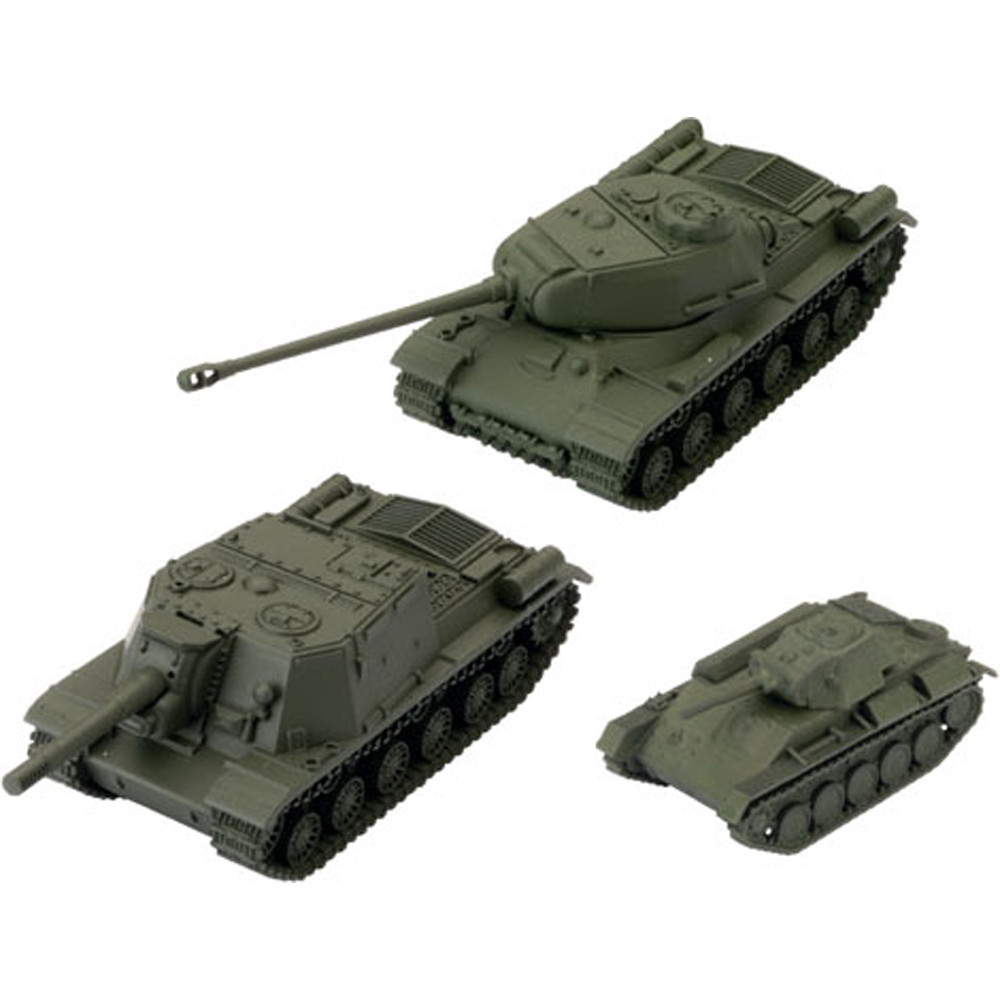 Recently Viewed
Regular price
Sale price
$37.00 USD
Unit price
per